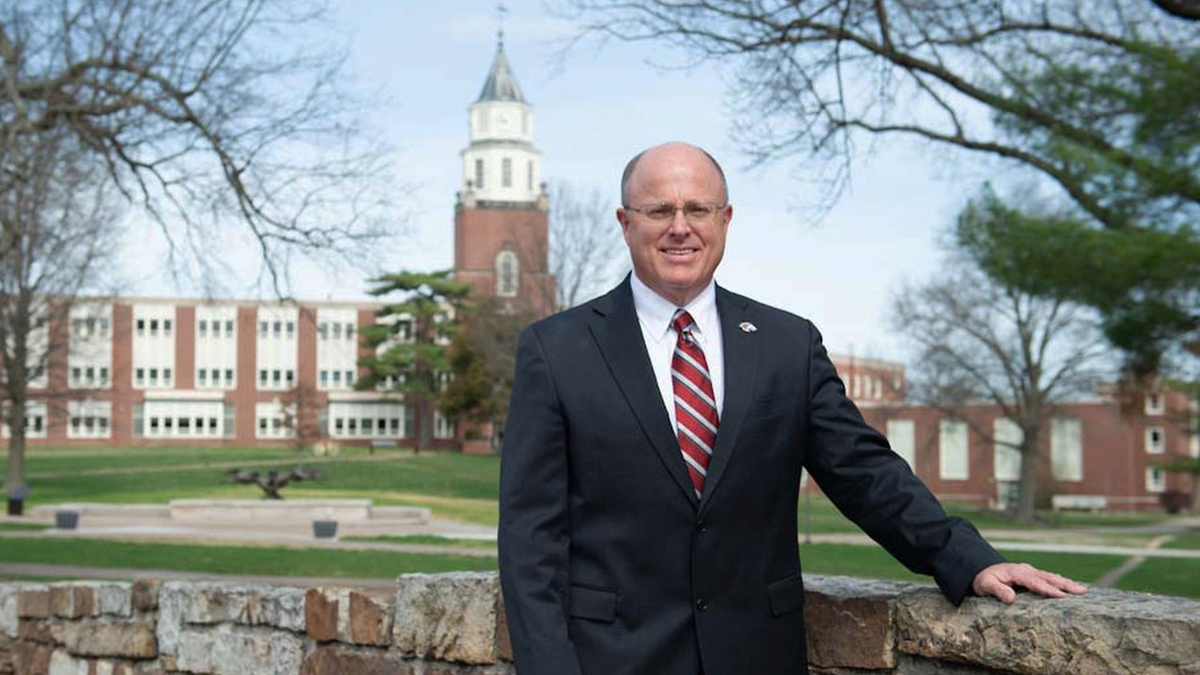 April 19, 2021
SIU's Gary Kelly wins national educators distinguished service award
CARBONDALE, Ill. — Gary Kelly's career began in the classroom some 36 years ago, and after serving as a teacher, coach and administrator at various levels, the man who is currently a member of the Southern Illinois University Carbondale faculty has earned a national award for a lifetime of contributions to the field of education.
Kelly is a recipient of a Distinguished Service Award from AASA, The School Superintendents Association.
Daniel A. Domenech, executive director of AASA, calls Kelly and his two co-winners "champions for children."
The award recognizes educators for bringing honor to themselves, their colleagues and profession due to their service and contributions to the field of education through public advocacy, writing, service, activities with the state and location professional association and other actions. The winners were recognized during the AASA annual conference, held virtually in 2021.
Shares the credit
Kelly said he was flattered to be nominated for the award by colleagues from the Chicago area and pleased to win but insists that the award is actually a shared credit.
"I'm honored to receive this award, but it is really a tribute to the great people and the great students I've been fortunate enough to work with throughout my career," Kelly said. "It's not about me, it's about the wonderful, talented educators and students I've been able to work with and alongside, including those at SIU in the last six years." 
Kelly is currently a clinical assistant professor in SIU's educational administration program, teaching courses in principal preparation, superintendent endorsement and educational endorsement programs.
"I value helping people to complete their degree and fulfil their goals," Kelly said. "Our program incorporates a lot of project-based learning. It's an opportunity for us to continue to serve – students and school districts – and give them things they can apply and appreciate."
Kelly also serves as a field service director for the Illinois Association of School Administrators.
Long career in the region
Kelly's career began in the classroom and as a coach. Throughout the decades, he said, what he has enjoyed most is "the connections I've made with people."
He began working as a substitute teacher and assistant football and basketball coach, serving in the Sesser-Valier School District. After stints as social studies/physical education teacher and coach at Mt. Carmel High School, Cisne High School principal and instructor at Frontier Community College in Fairfield, Kelly was hired as Du Quoin High School principal in 1993.
The following year, he became assistant superintendent for the Du Quoin Community District and served as superintendent from 1997 to 2019. During his tenure, Kelly oversaw the passage of four successful school referenda and the construction of two new school facilities. Throughout the decades, Kelly said, he's always had one priority – keeping the focus on the students and what is best for them.
Recognized at local, state and national levels
Kelly has also been very involved within professional and community organizations during his career, holding a number of offices and winning awards and recognition along the way. He is a past president of the Illinois Association of School Administrators and served eight years on the IASA board of directors. He was also named IASA Illinois Superintendent of the Year for 2018-19.
He was a member of the Statewide Vision 2020 committee, which led to fundamental changes in education policy for the state. At the national level, Kelly served on the AASA governing board and AASA executive committee.
Kelly was also honored as the Du Quoin Chamber of Commerce Outstanding Citizen Award winner in 2018 and was selected as a "Southern Business Journal" Leader Among Us Award winner in 2011.
Saluki family
Kelly is a double alumnus of SIU, where he earned both his doctorate and master's degree in educational administration. He also holds a bachelor's degree in secondary education from the University of Illinois at Urbana-Champaign and an associate degree from Rend Lake College.
He said he's a proud third-generation Saluki, and his daughter is a fourth-generation SIU graduate. Kelly is especially proud to be connected with SIU's educational administration program, both as a graduate and now as a faculty member.
"SIU's educational administration program is special because of our approach," Kelly said. "It's about real-life experience, and it is practitioner-based. Our faculty have been in the field and are very connected to professional leadership and organizations throughout the state, especially in the K-12 realm. Within the higher education concentration, the work our students are able to do is practical, hands-on learning. We do well building professional capacity and also equipping and helping prepare educators to be leaders in their fields."