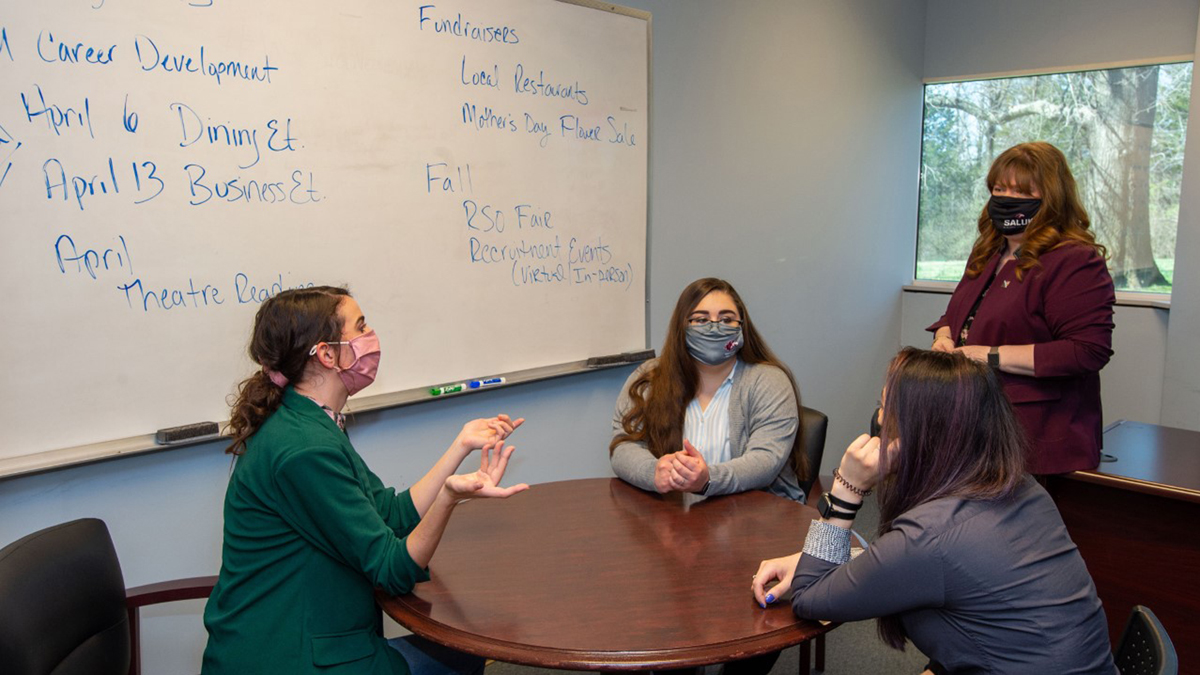 Saluki Event Planner members (from left seated at table) Abigail Fino, Krystina Mueller and Michelle Macrito, discuss upcoming planning events with Niki Davis, hospitality, tourism and event management program director and faculty adviser. (Photo by Russell Bailey)
April 12, 2021
Saluki Event Planners RSO can help plan campus events
The Saluki Event Planners, a registered student organization affiliated with the Meeting Professionals International Association, is available to help campus organizations, departments and units plan events – both virtual and in-person.
The students obtain real-world experience in event planning by working with clients to set up actual events, and they have assisted small businesses in the community with various happenings in recent years. Due to the pandemic, the students have expanded their skillsets to take on planning of virtual events. They are now doing virtual event planning for clients on the SIU campus, including the Career Development Center and the College of Business and Analytics. To inquire about securing their help with virtual event planning, contact RSO adviser Niki Davis at ndavis@siu.edu.
As the pandemic safety protocols change, plans call for the organization to work with community clients again, resuming regular event planning services and in the future adding virtual event planning as they become more experienced.