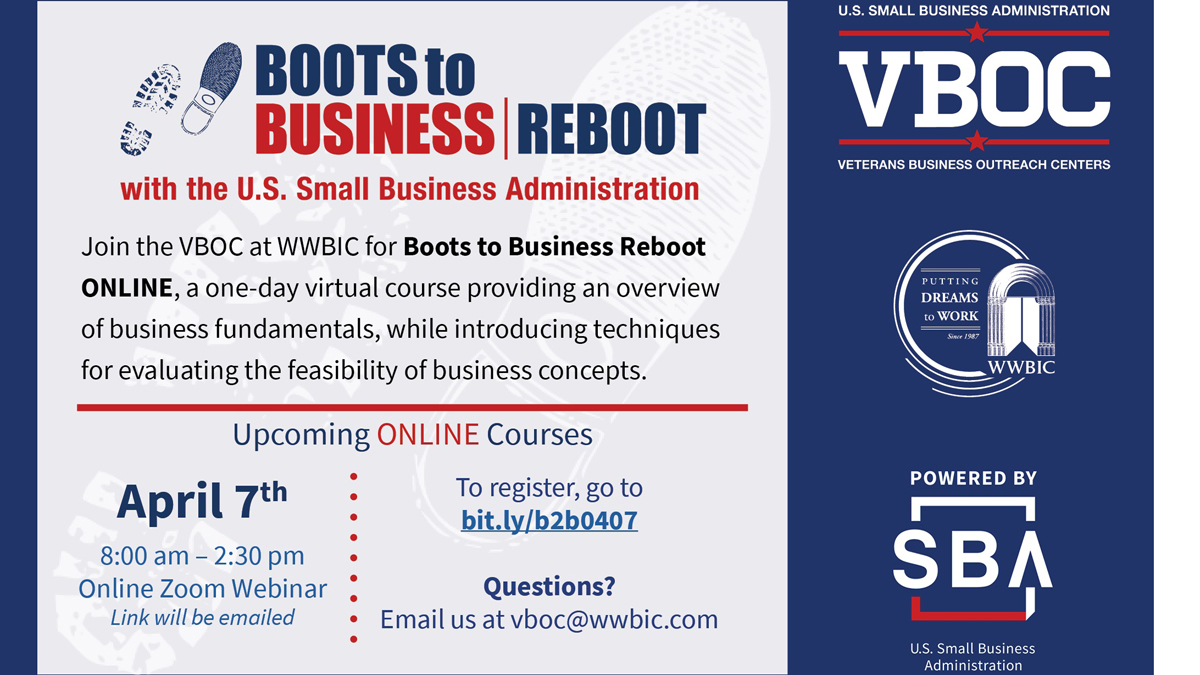 March 25, 2021
Veterans and spouses invited to SIU's "Boots to Business Reboot" webinar April 7
CARBONDALE, Ill. — Boots to Business Reboot, a special entrepreneurship training program for veterans and their spouses is a special online webinar Southern Illinois University Carbondale's Illinois Small Business Development Center is hosting next month.
The free workshop, from 8 a.m. to 2:30 p.m. on April 7, will provide participants with the information they need to either start a new business or help their existing enterprise grow.
Insights into business ownership, financing among covered topics
Veterans and their spouses will participate in a variety of sessions featuring business experts sharing their expertise about an array of relevant topics.
Sessions will include:
Introduction to Business Ownership – Veterans Edition. Presented by the Illinois Small Business Development staff, the program will highlight the concepts of small business ownership tailored specifically to veterans.
Understanding Markets and Your Competitive Space – by Nic Skovgaard of Alter Ego Marketing.
The Economics of Small Business Startup – by Makeba Butler, director of the Veterans Business Outreach Center.
Financing Your Venture – by Justin Fetcho and Gary Evans of Legence Bank and Robyn Laur Russell of Champion Community Investments.
All current and former military members welcome
The online webinar is free and open to all current active duty military personnel, members of the National Guard and reserves, as well as all interested veterans and their spouses. Register online at bit.ly/b2b0407. The session is limited to the first 25 people to register. 
For more information, email vboc@wwbic.com.
The workshop is a collaborative effort from the Illinois Small Business Development Center, a unit of SIU's Office of Innovation and Economic Development, in conjunction with the Veterans Business Outreach Center and the United States Small Business Administration.