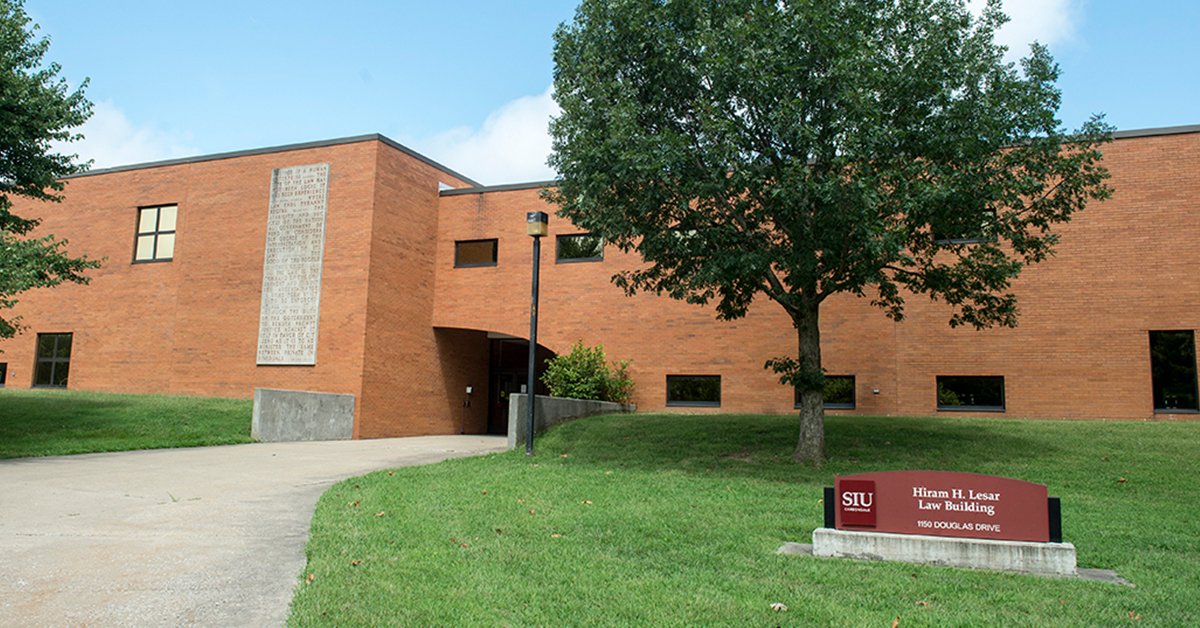 March 12, 2021
Law school lecture will look at emergence of AI, machine learning in health care
CARBONDALE, Ill. – One of the nation's leading experts on medical ethics and health law will discuss the evolving issues with integrating artificial intelligence and machine learning into health care in a virtual lecture on March 22 hosted by the SIU School of Law.

Glenn Cohen, deputy dean and the James A. Attwood and Leslie Williams Professor of Law at Harvard School of Law, will present "Artificial Intelligence and Machine Learning in Health Care: Legal and Ethical Issues" for the 2021 John and Marsha Ryan Bioethicist in Residence Lecture.
The Zoom webinar is at 5 p.m. The lecture is free and the public is welcome. The webinar ID is 924 0204 1180 and passcode is 049982.
Already introduced in clinical care
Cohen explained the world is paying increasing attention to the integration of artificial intelligence (AI), particularly machine learning (ML) into health care. Machine learning is a branch of AI focused on "building applications that learn from data and improve their accuracy over time without being programmed to do so."
"To give an example from medicine – training an algorithm to predict the malignancy of a sample of breast tissue, i.e. trying to better detect breast cancer," he said.
Lecture to address various issues
Cohen said his discussion will provide a general overview of legal and ethical issues, including questions such as:
What rules should govern using patient data to build medical AI? For example, should hospitals be allowed to use a patient's medical records to do so without their approval?
How should the Food and Drug Administration and other regulators approach medical AI? Should all medical AI be reviewed and approved before used in care?
What role should patients have in deciding when medical AI is used in their care? Is there an obligation for clinicians to get informed consent for the use of AI, even when that AI is not apparent to the patient and instead just advising the clinician?
What liability do physicians and nurses face if they use medical AI and something goes wrong for a patient?
How do we ensure equity in the way medical AI is built and deployed?
The "world of medical AI is already here, but will become an increasingly prominent part" of a patient's encounters with the health care system, said Cohen, who is also faculty director of the law school's Petrie-Flom Center for Health Law Policy, Biotechnology & Bioethics..
"The time is now to face the hard legal and ethical questions," he said.
'Incredible scholar, empathetic teacher'
Camille M. Davidson, SIU law school dean, said Cohen, like many of SIU's students, was a first-generation college student and the youngest member of Harvard's law faculty when he was hired.
"Not only is he an incredible scholar, he is also an empathetic teacher who understands the importance of a college education," Davidson said. "He is an international expert on the intersection of bioethics and the law. We are excited to have him join us for the Ryan Bioethics Lecture."
Lecture focuses on timely medical, legal ethics
This is the law school's 16th bioethicist-in-residence lecture, and the 14th since John C. and Dr. Marsha G. Ryan endowed the visiting lecture series. Founded in 2006, the John and Marsha Ryan Bioethicist-in-Residence program supports an annual residence and lecture by a law or medicine ethics scholar for the SIU schools of law and medicine.
Marsha Ryan earned her law degree from the SIU School of Law in 1987 and was an adjunct faculty member there for 30 years until 2017. She practiced general and breast surgery in Carbondale for 36 years until her retirement in 2017. John Ryan, a member of the law school's inaugural class, is a longstanding attorney at Feirich, Green, Mager, Ryan in Carbondale.