January 27, 2021
SIU celebrates Black History Month with numerous special events in February
CARBONDALE, Ill. — Southern Illinois University is recognizing Black History Month with an eclectic blend of special events with a purpose in February.
"Black History Month is about more than recognizing the struggles African Americans/Blacks have faced in this country," said Charah McKinzie, coordinator of the Black Resource Center. "It is a celebration of the many Black/African American accomplishments and achievements as well. In the words of the late Maya Angelou, 'You can't really know where you are going until you know where you have been.' The road has not been easy, but each day, we are making strides and taking our rightful place in this world."
Accessible anywhere
McKinzie noted that the 2021 Black History Month commemoration will look a little different due to the COVID-19 pandemic, but she said one upside is that the virtual events are readily available to people no matter where they are. The vast majority of the guest speakers, special entertainment presentations, cultural and artistic activities, and other happenings will be online, and most are open to the general public as well as the campus community. Some events will take place in person with Restore Illinois plan restrictions and current safety protocols in place, including social distancing and the use of face masks.
Regardless of the format, the month should have a remarkable impact on all who participate, organizers say.
"Our passion and drive for creating a culturally enriching experience is unwavering," McKinzie said. "This year's theme is 'The Black Family: Representation. Identity. Diversity.' The dynamics of the Black family have changed but still prove to be a vision of strength. Our virtual talks will educate and inspire. We will dance. We will have conversations that are good for the soul. I encourage everyone to join the Black History Month virtual experience. You'll be glad that you did."
Kickoff is Feb. 1
The kickoff event, set for 5 p.m. Feb. 1 on SIU YouTube, will feature remarks by SIU President Daniel Mahony and SIU Carbondale Chancellor Austin Lane.  David L. Briscoe, professor of sociology at the University of Arkansas at Little Rock, will offer the keynote presentation.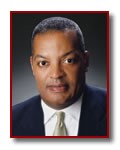 An alumnus of SIU with a doctorate in family sociology, Briscoe has won SIU's Distinguished Alumni and Distinguished Service Awards as well as various awards at his current institution and elsewhere. He is the author of several books, has been an academic contributor to World Book Encyclopedia and is a former member of the National Advisory Council and National Executive Board of the Boy Scouts of America.
The ZuZu African Acrobats will wrap up the virtual kickoff with a high-energy performance at 6 p.m. A question and answer session will follow on Zoom.
Check out the guest speakers
An assortment of special guest speakers will entertain, enlighten and educate throughout the month.
The lineup includes:
The Black Family: Facing the Criminal Justice System (Part 1) at noon Feb. 8 featuring Cynthia Cornelius, an attorney and assistant director of legal programs for Cabrini Green Legal Aid. Part 2 is at 12:15 p.m. on Feb. 16 with Joshua Jackson, an independent documentary producer and cinematographer. His 2017 short film "From Prisoner to Professor" won Best Short Documentary at the American Filmatic Awards and has been featured at various film festivals.
Spoken word presentation: "What Happened to the Black Family Unit?" at 5 p.m. Feb. 19 with Alex Tha Great (Alexandria Gurley). The spoken word artist, playwright and activist was the 2018 National Civil Rights Museum Drop The Mic Poetry Slam runner-up and the 2017 Women of the World Poetry Slam finalist.
Building Legacy: a virtual talk at 5 p.m. Feb. 23, featuring Margena A. Christian, a senior English lecturer at the University of Illinois at Chicago and former senior editor and writer with Ebony magazine. Her research interests include the role of the media in education, Black popular culture and historical inquiry.
All of these presentations will be virtual.
Diverse experiences offered
Expand your horizons through other Black History Month opportunities.
The CUMBE Center for African and Diaspora Dance offers an online chance to learn new hip-hop dance moves with a virtual session at 5 p.m. Feb. 12. The session includes historical and educational perspectives as well. Another session with a soulful West African dance focus is set for 5 p.m. Feb. 26.
SIU students will find special activities just for them as well, including glow painting, a movie, virtual painting sessions, panel discussions and more.
The Black Resource Center received assistance from the Black Affairs Council, SIU Mass Communications and Media Arts graduate students, SIU School of Medicine PA program, Black Student Law Association, SIU Africana Studies, Carbondale NAACP and other campus offices and departments.
To learn more
Find the complete Black History Month schedule and additional information online at smrc.siu.edu/.