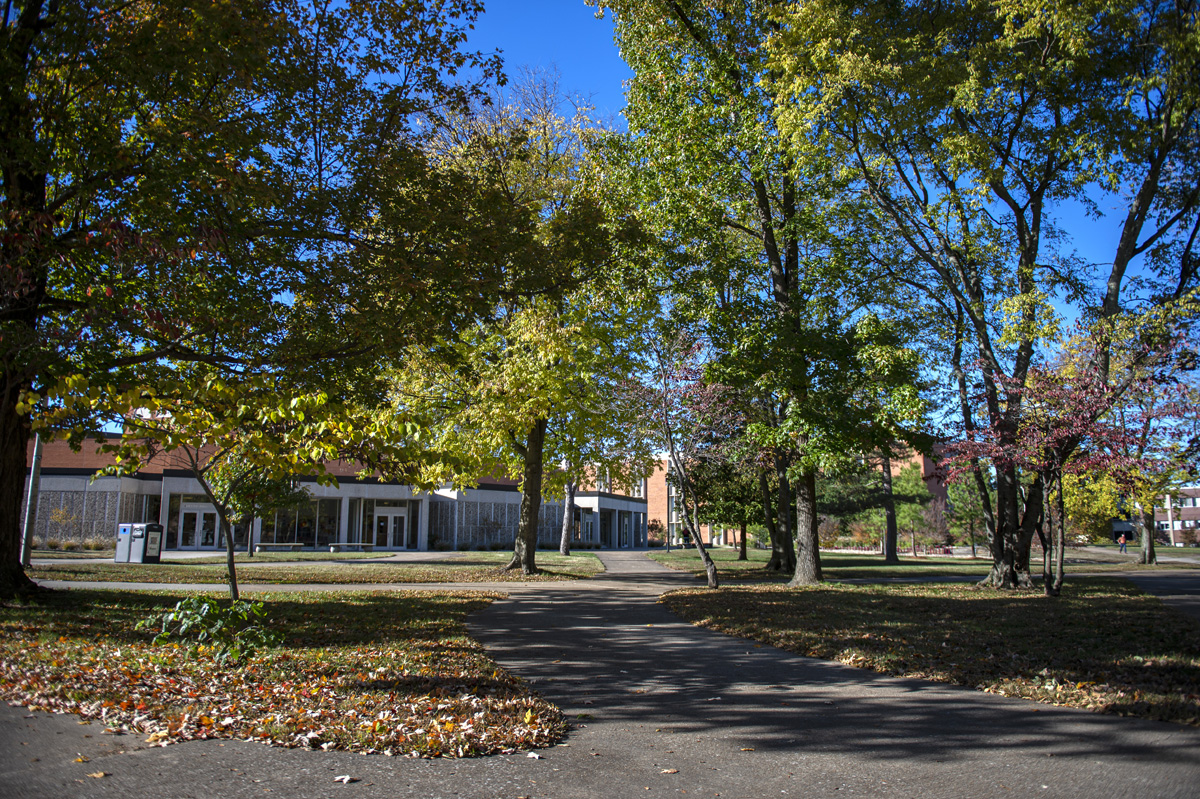 October 05, 2020
High school students can explore their futures during the Virtual SIU Week Oct. 19-23
CARBONDALE, Ill. — Southern Illinois University Carbondale's expanded Virtual SIU Week, scheduled for Oct. 19-23, will give all high school juniors and seniors a free, unique, hands-on opportunity to explore the Saluki experience both inside and outside of the classroom. 
Many activities featured
Hundreds of high school students have converged on the SIU campus in recent years for the biannual SIU Day to discover the many educational and career opportunities available and to learn how SIU can help them fulfill their dreams and goals. This fall's event is virtual and is expanding to an entire week due to the COVID-19 pandemic.
There is no cost for high school juniors or seniors from anywhere who would like to participate.
During the interactive online week, high school students can:
Check out the many available majors and learn about the numerous career paths to choose from.
Talk with current SIU students, faculty and staff and learn what campus life is like, both inside and outside of the classroom.
Participate in a wide variety of live, interactive activities.
Receive help from a financial aid adviser to complete the Free Application for Federal Student Aid (FAFSA).
Get cool SIU swag.
Find answers to any questions they may have about the university.
Choices galore
Numerous fun, informative and interactive virtual presentations will be available daily in three different sessions: 10 a.m., 1 p.m. and 5 p.m. 
Students can choose from dozens of interactive demonstrations and activities hosted by SIU academic programs, campus facilities, services and units.
The intriguing exploratory sessions include such titles as:
"Using language to find suspects" – highlighting the use of linguistics and analytic techniques in forensic investigations and criminal justice settings.
"We see through you" – looking at the various radiologic sciences specializations available.
"Teacher of all trades" – check out the many facets of agricultural education, including food science, welding and more.
"What do you meme? - game about ridiculous topics" – a fun game, complete with prizes, that looks at the diverse careers in the fast-growing communication studies field.
"Sustainability: your local to global actions" – tracking your carbon footprint and examining community and personal environmental issues and goals.
"Take a virtual trip to Mars" – explore the distant planet using special NASA virtual reality and software.
"Augmented reality and internet-of-things" – a unique experience that will allow students to virtually manipulate physical objects.
That's just a taste of the activity options to choose from. Other sessions include experiencing the thrill of drag racing with the Saluki Drag Racing Team and G-force excitement with the SIU Autocross Racing Team; a virtual live field trip to the SIU Farms; learning how SIU students make robots; learning how social workers address human needs, and experiencing a day in the life of an ROTC cadet. They can also enjoy a livestream flight lesson, check out toy marketing, discover geospatial information technologies, learn to tell their story via podcast, take a virtual tour of the nursing simulation lab and so much more.
Sign up now
A complete list of activity options, along with additional information and online registration is available at siu.edu/siuweek. Students can preregister for as many sessions as they like. They will receive links to their sessions via email prior to the virtual events. 
The deadline to sign up is Oct. 10. Students will still be able to participate if they sign up after that date, but they will be placed in sessions that have room.
If you have questions, email admissions@siu.edu.