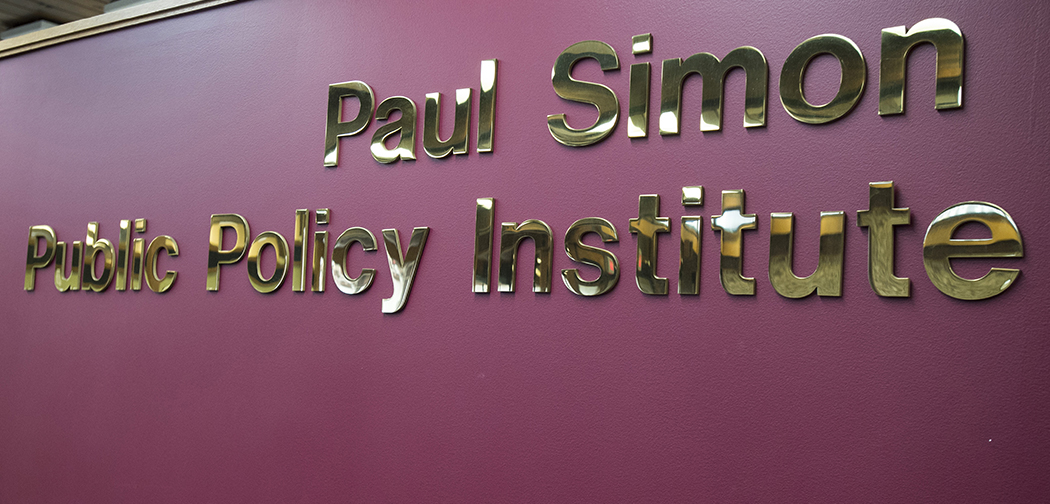 September 10, 2020
Former presidential candidate Pete Buttigieg highlights Simon Institute's fall lineup
CARBONDALE, Ill. — Pete Buttigieg, a 2020 Democratic presidential candidate and the former mayor of South Bend, Indiana, headlines the fall schedule of speakers hosted by Southern Illinois University Carbondale's Paul Simon Public Policy Institute.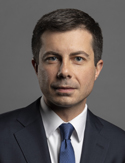 Buttigieg, one of the most compelling new faces in American politics, will participate in the Institute's "Understanding Our New World" series via Zoom at noon on Sept. 24. John Shaw, Institute director, will discuss Buttigieg's meteoric political rise, the 2020 presidential campaign, and his teaching assignment at the University of Notre Dame.
Registration is open for Buttigieg's conversation
Registration for the free ZOOM meeting is available in advance. After completing registration, participants will receive an email confirmation with information about joining the meeting, along with the meeting ID and password. Participants have an opportunity when they register to submit a question to Buttigieg by email at paulsimoninstitute@siu.edu or by including it in the "Questions and Comments" section on the registration form. 
South Bend mayor for eight years
Buttigieg served as mayor in South Bend, Indiana, from 2012 to 2020. A graduate of Harvard College, Oxford University and a Rhodes Scholar, Buttigieg served as an intelligence officer in the U.S. Navy Reserve. He entered the race for the Democratic presidential nomination in April 2019, winning the Iowa caucus and finishing second in the New Hampshire primary earlier this year.
Compelling series of speakers this fall
In addition to the Buttigieg event, the Institute's fall schedule will include conversations with:
Sept. 18, 10 a.m. -- U.S. Sen. Sherrod Brown, D-Ohio.
Sept. 21, noon -- Richard Haass, president of the Council on Foreign Relations.
Sept. 30, 2 p.m. -- John Danforth, former U.S. senator from Missouri and former U.S. ambassador to the United Nations.
Oct. 6, 1 p.m. -- Hanh Le, executive director of the Weissberg Foundation.
Oct. 20, 2 p.m. -- Illinois State Sen., and Senate Majority Leader Kimberly A. Lightford, D-Chicago.
Nov. 12, 10 a.m. – Illinois State Rep. Theresa Mah, D-Chicago. 
Additional speakers may be added to the schedule.
Successful series
The Institute launched the "Understanding Our New World" series in late April and has interviewed leading diplomats, journalists, philanthropists, policy experts, and public officials. That includes conversations with Donald McHenry, former U.S. ambassador to the United Nations and an SIU alum; Mary Robinson, the former president of Ireland and former U.N. Commissioner on Human Rights, and Michelle Howard, a retired four-star admiral in the U.S. Navy.  
"This series has raised the Institute's profile in Illinois, across the United States and even internationally," Shaw said, pointing out that more than 2,000 people in 32 states and 15 countries have listened live to the conversations. Additionally, the conversations have been viewed more than 4,000 times on YouTube.
Vast quality of speakers
Shaw said the hour-long conversations have been "informative and engaging."
"We are gratified by the quality of our speakers and also by how generous they are with their time and insights," he said. "We have a guest list that ranks with any think tank or university in the country.
"During this tumultuous time, the Institute has contributed to the policy debate by providing conversations with guests such as David Kennedy, a Pulitzer Prize-winning historian from Stanford University, Jan Eliasson, one of the world's great diplomats, Mary Robinson, a peerless international leader, Leon Panetta, one of the most respected government managers in recent American history, and William Burns, one of our nation's most accomplished diplomats," Shaw said.
The Institute recently launched a "Meet the Mayor" series this fall that will include monthly discussions with mayors from different Illinois communities.
The series began on Sept. 9 with a discussion with Mayor Leon Rockingham, Jr. of North Chicago and the current president of the Illinois Municipal League.
More information on the Institute's events is available at paulsimoninstitute.siu.edu/event-information/.