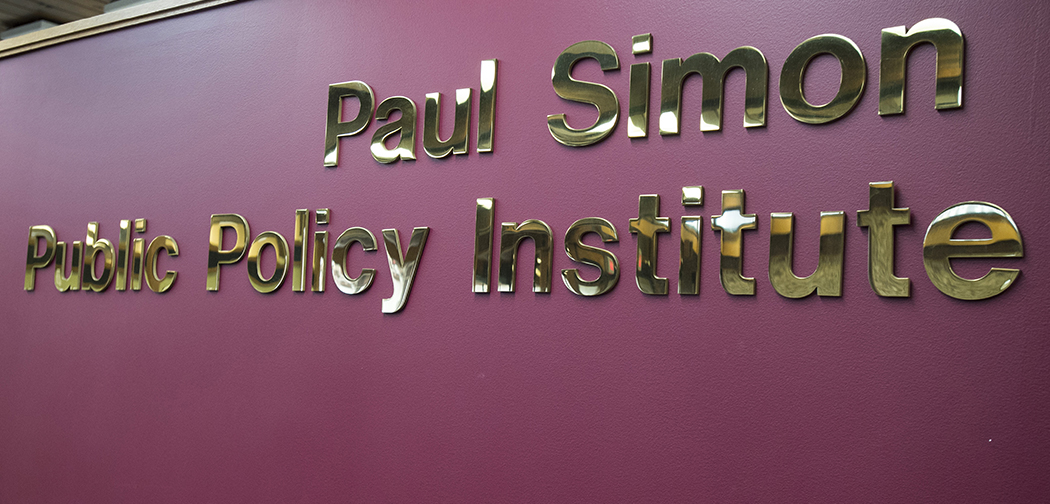 August 26, 2020
Trailblazing retired U.S. Navy four-star admiral to discuss leadership
CARBONDALE, Ill. – Michelle Howard, a retired U.S. Navy four-star admiral who became the highest-ranking African American and woman in naval history, will discuss the importance of leadership during a virtual program next week hosted by Southern Illinois University Carbondale's Paul Simon Public Policy Institute.
As part of the discussion with John T. Shaw, Institute director, Howard will also share her thoughts on the importance of inspiring leadership in tackling the nation's public health, political, economic and social challenges.
The free event is at 3 p.m., Tuesday, Sept. 1, and is open to the public. Registration is required and closes when the virtual discussion starts.
Storied military history
In 1999, Howard, who would later become commander of United States Naval Forces Europe, was the first African American woman to command a ship in the U.S. Navy, the USS Rushmore. Howard's later assignments included commander of the United States Naval Forces Africa and commander of Allied Joint Force Command Naples. In 2014, Howard was appointed the Navy's 38th Vice Chief of Naval Operations, the second highest-ranking officer in the navy. She retired from the U.S. Navy in December 2017 after a 35-year military career.
"Michelle Howard has been one of the iconic military leaders of our time," Shaw said. "A four star admiral, she is the highest ranking woman and the highest ranking African American in the history of the United States Navy. Beyond her sterling resume, Admiral Howard is a leader of remarkable character, charm, and charisma.  She will provide us with a master class on the importance of principled and competent leadership."    
Howard graduated from the U.S. Naval Academy in 1982. She also earned a Master of Military Art and Science degree from the U.S. Army Command and General Staff College in 1998.
Ongoing Institute Series
The discussion with Howard is part of the Institute's series with historians, political analysts, and state and national leaders. The series began in late April and has featured speakers including author and historian David M. Kennedy, former U.S. Ambassador to the United Nations Donald McHenry, Mary Robinson, former president of Ireland, Rahm Emanuel, former Chicago mayor, former U.S. Secretary of Defense and CIA director, Illinois Lt. Gov. Juliana Stratton, and Carmen Rojas, president of the Marguerite Casey Foundation.
Registration is open for Howard's conversation
Registration for the free ZOOM meeting is available in advance. After completing registration, participants will receive an email confirmation with information about joining the meeting, along with the meeting ID and password. 
Participants have an opportunity when they register to submit a question to Howard by email at paulsimoninstitute@siu.edu or by including it in the "Questions and Comments" section on the registration form. 
More information on the Institute's events is available at paulsimoninstitute.siu.edu/event-information/.