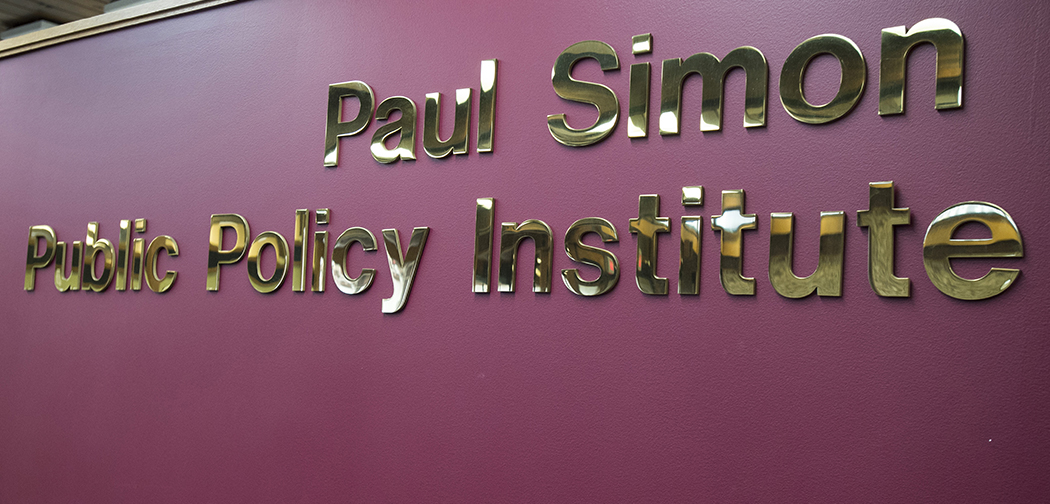 August 13, 2020
Former U.N. ambassador, SIU alumnus McHenry to hold virtual discussion
CARBONDALE, Ill. — Donald McHenry, the former U.S. ambassador to the United Nations and an SIU Carbondale alumnus, will reflect on the foreign policy challenges facing the nation during a virtual discussion next week hosted by the Paul Simon Public Policy Institute.
The free event is at 10 a.m., Wednesday, Aug. 19, and is open to the public. Registration is required and closes when the virtual discussion starts. 
McHenry, who served as U.S. Ambassador to the United Nations from 1979 to 1981, will also discuss his diplomatic career.
"Ambassador McHenry is one of the undisputed wise men of American foreign policy and diplomacy," John T. Shaw, Institute director, said. "We are eager to learn more about his remarkable personal story with his strong ties to SIU and his impressive career as a diplomat and teacher.  We are eager to learn from, and be inspired by, Ambassador McHenry."
Earned master's degree from SIU
McHenry grew up in East St. Louis, Illinois. He earned his master's degree in political science and speech from SIU Carbondale in 1959 and received an honorary doctor of law degree from the university in 1980.
McHenry began his diplomatic career in 1963 and spent eight years with the U.S. Department of State before working for private think tanks on foreign policy. He joined President Carter's transition staff at the State Department in 1976 and served as ambassador and U.S. deputy representative to the United Nations Security Council from 1977 to 1979.
In his career, he studied, taught and worked primarily in foreign policy and international law and organization fields. McHenry was a Distinguished Professor in the Practice of Diplomacy at Georgetown University's Edmund A. Walsh School of Foreign Service from 1981 to 2014. Upon his retirement, Georgetown University established the Donald F. McHenry Chair in Global Human Development. 
McHenry is on the advisory board for the Partnership for a Secure America, which is dedicated to re-establishing a bipartisan national security and foreign policy agenda for the United States. He is also a member of the Global Leadership Foundation, an organization of former global leaders and diplomats who are seeking to help developing nations build democratic institutions.
Ongoing Institute Series
The discussion with McHenry is part of the Institute's series with historians, political analysts, and state and national leaders. This is the 15th in the series, which began in late April, and featured speakers including author and historian David M. Kennedy, former United Nations Deputy Secretary-General Jan Eliasson, Rahm Emanuel, former Chicago mayor, U.S. Congressman and White House adviser, Leon Panetta, former U.S. Secretary of Defense and CIA director; Illinois Lt. Gov. Juliana Stratton, and Carmen Rojas, president of the Marguerite Casey Foundation.
Registration is open for McHenry's conversation
Registration for the free ZOOM meeting is available in advance. After completing registration, participants will receive an email confirmation with information about joining the meeting, along with the meeting ID and password. 
Participants have an opportunity when they register to submit a question to McHenry by email at paulsimoninstitute@siu.edu or by including it in the "Questions and Comments" section on the registration form. 
More information on the Institute's events is available at paulsimoninstitute.siu.edu/event-information/.