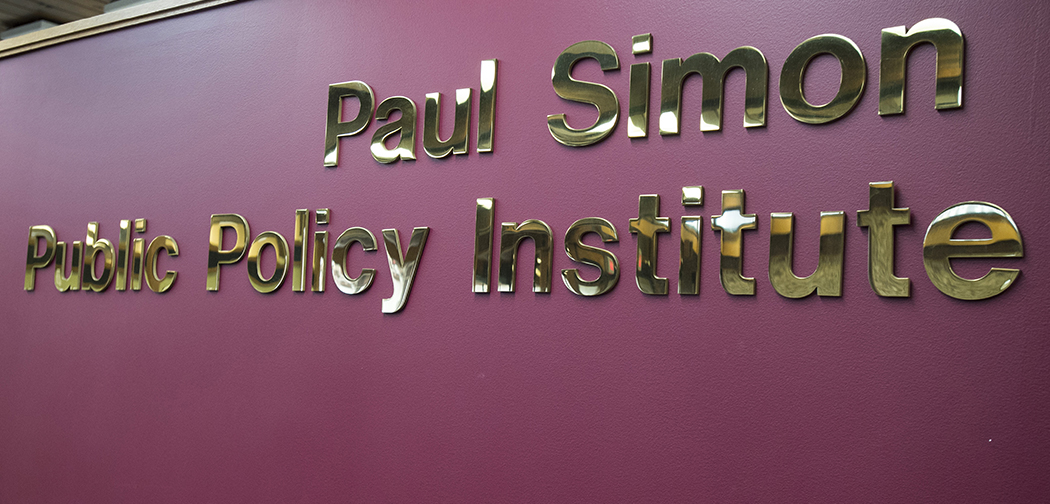 August 06, 2020
Workers' rights advocate to join virtual discussion on nation's economy
CARBONDALE, Ill. — Carmen Rojas, president and CEO of the Marguerite Casey Foundation, will share her thoughts on how the COVID-19 pandemic has intensified the struggles for workers and families during a virtual discussion next week hosted by Southern Illinois University Carbondale's Paul Simon Public Policy Institute.
The free event is at 4 p.m., Tuesday, Aug. 11, and is open to the public. Registration is required and closes when the virtual discussion starts. 
Will discuss a variety of issues
Rojas will also discuss now the pandemic has increased racial inequities in the United States, John T. Shaw, Institute director said.
'Carmen Rojas is one of the most innovative and creative thinkers in the United States about the challenges and opportunities facing American workers," Shaw said. "For more than two decades, she has been developing strategies to help workers participate more fully in our nation's economic successes.  She is passionate about increasing opportunities for low-income workers and families.  She will offer clear and penetrating insights about the struggles of low wage workers who are too often ignored."         
Came to Casey Foundation this summer
Rojas joined the Seattle, Washington-based Marguerite Casey Foundation in June. Prior to that, she was co-founder and CEO of The Workers Lab, "an innovation lab that invests in entrepreneurs, community organizers and government leaders" to create strategies to improve conditions for low-wage workers, according to the organization's website.
Rojas' other experience includes serving as acting director of Collective Impact at Living Cities and director of strategic programs at the Mitchell Kapor Foundation. She also taught in the Department of City and Regional Planning at the University of California Berkeley and was coordinator of the San Francisco Redevelopment Agency's Taskforce on African American Out-Migration.
Ongoing Institute Series
The discussion with Rojas is part of the Institute's series with historians, political analysts, and state and national leaders. This is the 14th in the series, which began in late April, and has featured speakers including author and historian David M. Kennedy, former United Nations Deputy Secretary-General Jan Eliasson, Rahm Emanuel, former Chicago mayor, U.S. Congressman and White House adviser, Leon Panetta, former U.S. Secretary of Defense and CIA director, and Illinois Lt. Gov. Juliana Stratton.
Registration is open for Rojas' conversation
Registration for the free ZOOM meeting is available in advance. After completing registration, participants will receive an email confirmation with information about joining the meeting, along with the meeting ID and password. 
Participants have an opportunity when they register to submit a question to Rojas by email at paulsimoninstitute@siu.edu or by including it in the "Questions and Comments" section on the registration form. 
More information on the Institute's events is available at paulsimoninstitute.siu.edu/event-information/.