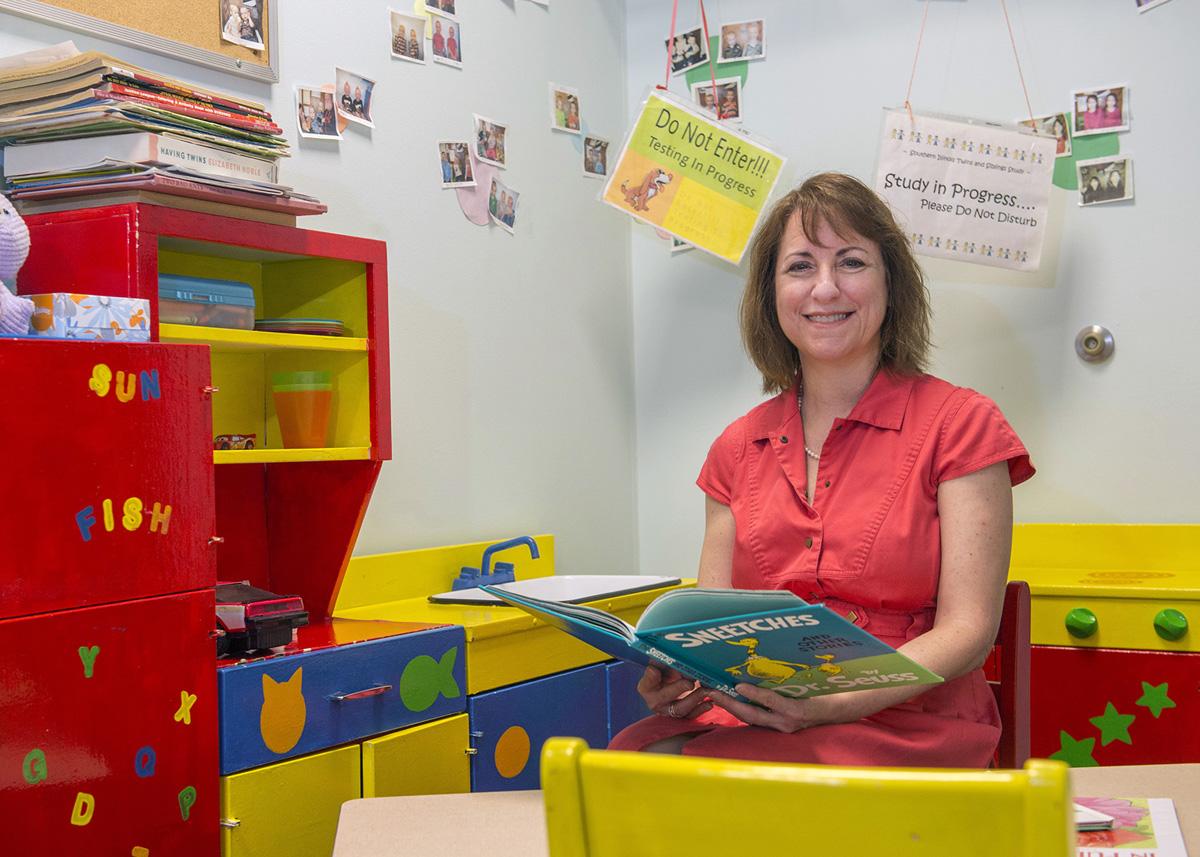 July 31, 2020
DiLalla selected as inaugural Sigma Xi Fellow
CARBONDALE, Ill. — A researcher specializing in brain and cognitive sciences and clinical psychology at Southern Illinois University Carbondale has been named to the inaugural group of fellows in one of the nation's leading scientific organizations.
Lisabeth DiLalla, a professor in the Department of Family & Community Medicine in the SIU School of Medicine, and in the Department of Psychology at SIU, was selected by Sigma Xi as a fellow. The organization has a distinguished history of acknowledging scientific research excellence with the purpose of supporting companions in zealous research.
DiLalla, who also created and directs the Southern Illinois Twins/Triplets and Siblings Study, said the honor is rewarding as she has been active in Sigma Xi at SIU since 1991 and has held several leadership positions.
"A lot of my students also have won local and national awards," she said. "I also feel very proud that my accomplishments to date were considered worthy of this honor."
Each year, Sigma Xi will selected a group of members to receive the added distinction of becoming a Fellow. The honor is awarded on a competitive basis to members recognized by their peers for exceptional contributions to the scientific enterprise.
Justin Schoof, director of the School of Earth Systems and Sustainability at SIU, said he nominated DiLalla for the award based on her activity in the SIU chapter and her excellent research record.
"That also includes mentoring of a large number of undergraduate and graduate students," Schoof said. "Liz has been an integral part of our chapter for as long as I can remember. She has also been a leading researcher in her field and a great mentor to many graduate students. This recognition is well deserved and is a great reflection on SIU and our chapter."
DiLalla said she is proud to receive the award, and that it is something she can share with her students.
"I have always encouraged them to apply to Sigma Xi for grants and I have had several students present papers at the national conferences," she said. "Being a Fellow will make them even more interested in continuing this type of participation."
DiLalla earned her doctorate at the University of Virginia and completed a three-year postdoctoral fellowship at the Institute of Behavioral Genetics at the University of Colorado before coming to SIU in 1990.