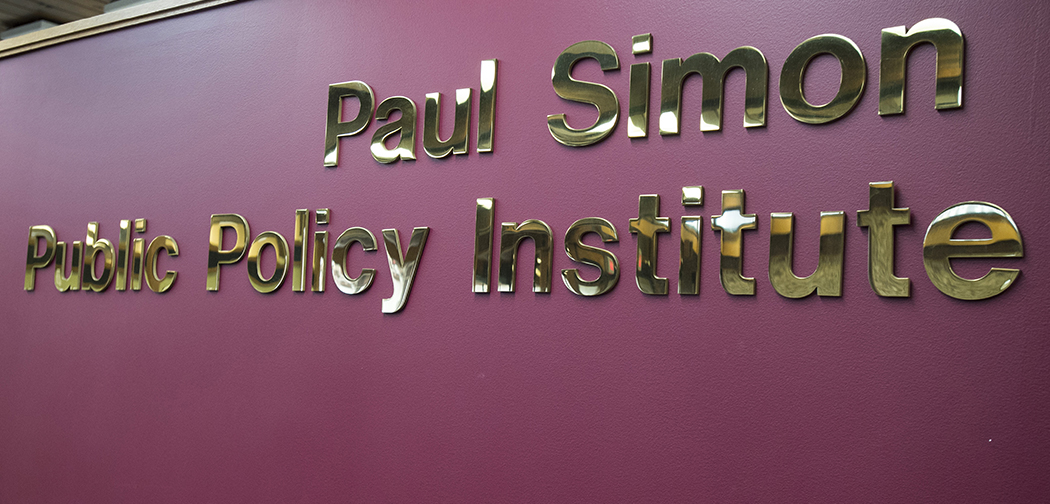 July 29, 2020
Illinois House minority leader to discuss health, economic challenges facing state
CARBONDALE, Ill. — State Rep. Jim Durkin, the Illinois House minority leader, will share his thoughts on the numerous challenges facing the state during a virtual discussion next week hosted by Southern Illinois University Carbondale's Paul Simon Public Policy Institute.
The free event is at 10 a.m., Tuesday, Aug. 4, and is open to the public. Registration is required and closes when the virtual discussion starts. 
Will also discuss fall elections
In addition to discussing issues facing the state, Durkin will also preview the upcoming elections in November.
"Leader Durkin is a key participant in the public policy debate in Springfield.  His insights will help us better understand the difficult public health and economic challenges now confronting Illinois. He will also help us understand the political terrain on which the 2020 campaign will be contested in Illinois," John T. Shaw, Institute director, said.
Durkin, R-Western Springs, has been the House Republican leader since August 2013. A former Illinois assistant attorney general and assistant state's attorney in Cook County, Durkin has served Illinois government for 25 years. He became a state representative in 1995, and was the unsuccessful Republican nominee for U.S. Senate against U.S. Sen. Dick Durbin in 2002.
Durkin was appointed to fill a vacancy in the state's 82nd House district in 2006 and has been re-elected since. He served as the ranking Republican on the Illinois House of Representatives Special Investigation Committee for the impeachment of Gov. Rod Blagojevich in 2008. He helped negotiate a new education funding formula for Illinois and pushed legislation that allows judges to issue harsher sentences on repeat gun-related offenders.
As Illinois House Republican leader, Durkin negotiated and helped pass the state's pension reform proposal in November 2013. He attended Illinois State University and earned a degree in criminal justice and his law degree from the John Marshall Law School. Durkin presented a lecture on campus in November 2015.
Ongoing Institute Series
The discussion with Stratton is part of the Institute's series with historians, political analysts, and state and national leaders. This is the 13th in the series, which began in late April, and has featured speakers including author and historian David M. Kennedy, former United Nations Deputy Secretary-General Jan Eliasson, Rahm Emanuel, former Chicago mayor, U.S. Congressman and White House adviser, Leon Panetta, former U.S. Secretary of Defense and CIA director, and Illinois Lt. Gov. Juliana Stratton.
Registration open for Durkin's conversation
Registration for the free ZOOM meeting is available in advance. After completing registration, participants will receive an email confirmation with information about joining the meeting, along with the meeting ID and password. 
Participants have an opportunity when they register to submit a question to Durkin by email at paulsimoninstitute@siu.edu or by including it in the "Questions and Comments" section on the registration form. 
More information on the Institute's events is available at paulsimoninstitute.siu.edu/event-information/.