July 20, 2020
Four SIU students earn Diversifying Higher Education Faculty fellowships
CARBONDALE, Ill. — Four Southern Illinois University Carbondale graduate students have been chosen for the highly competitive Diversifying Higher Education Faculty in Illinois Fellowship.
Those selected from SIU are Bryan Cotton, Daniel VanOverbeke, Chelesea Lewellen, and Kimberly Turner.
Diversifying higher education faculty
The program's goal is increasing the number of minority full-time tenure track faculty and staff at Illinois' higher education institutions. The Illinois General Assembly established the DFI program in 2004 and it is open to Illinois graduate students who are members of an underrepresented group.
The Illinois Board of Higher Education picks the fellowship recipients through an extensive application process.
The fellowship provides a tuition waiver and monthly stipend. Fellows also attend a conference and network with one another as they prepare for careers in higher education. Recipients must agree to seek positions in higher education in Illinois upon completing their education.
Two returning fellows
Turner and Lewellen are returning fellows.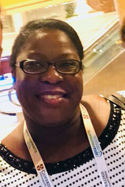 Turner, of Chicago, is a doctoral candidate in political science focusing on how labor market distortions initiate mass protest. Her research interests are civil resistance and civil unrest in developing countries and the role of labor markets and education policy in initiating nonviolent mass protests and shaping their outcomes. She earned her master's degree in political science from Loyola University Chicago and her bachelor's degree in political science from DePaul University. She is a former intern for the Department of State in Port au Prince, Haiti, and for the United Nations Association of USA. Turner was formerly a full-time faculty member with City University in Bratislava, Slovakia. Her goal is securing a faculty position in academic or research in Illinois.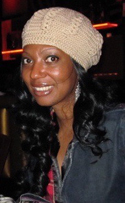 Lewellen, of Chicago, is a doctoral candidate in educational administration. She earned the 2020 Outstanding Graduate Assistant Teaching Award as a graduate assistant for Workforce Education and Development in the School of Education.
Lewellen said she looks forward to a career as a university faculty member because she has a "deep passion for teaching and social justice" and a sincere belief in "the value of continued education, collaborating and mentoring."
"Educators have an awesome responsibility to engage our students with meaningful dialog and interest subject matter," she said. "Each semester, I challenge my students to create collaborative learning environments and safe spaces for themselves and their peers. Knowledge is transformative and I find it thrilling to participate in such a vibrant occupation while continuing my own never-ending path of knowledge."
Two new fellows
VanOverbeke and Cotton are first-time selections for the 2020-2021 academic year.
VanOverbeke, of Lake Villa, Illinois is a multiple SIU alumnus, earning bachelor's degrees in economics, finance and business economics. In addition, he's earned master's degrees in accounting, economics, agricultural economics, and media in mass communication and media arts at SIU. An avid chess player, VanOverbeke plans to teach English in Israel for a year after graduation and then become economics professor and continue his research in economic development.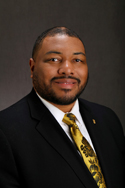 Cotton, of Dolton, Illinois, is a master's student in college student personnel. He served as a graduate assistant with fraternity and sorority life in the Office of Student Engagement this past year. He completed his undergraduate degree at Michigan State University in East Lansing, Michigan and worked for several years at the international headquarters of Alpha Phi Alpha Fraternity Inc. He volunteers with a number of organizations and is active with the Association of Fraternity/Sorority Advisors. After completing his degree, he intends to secure a university position in fraternity/sorority life or multicultural affairs.
Prestigious and helpful
Todd Bryson, interim associate chancellor for diversity, said it speaks well of  SIU and its students to have four students selected as DFI fellows.
"I am very proud of Kimberly, Chelesea, Brian and Daniel.  These four students represent SIU very well," Bryson said. "The DFI program is a great program and allows the State of Illinois to keep its best and brightest working in Illinois. My goal over the next two years is to have 10 Salukis participating in the program."