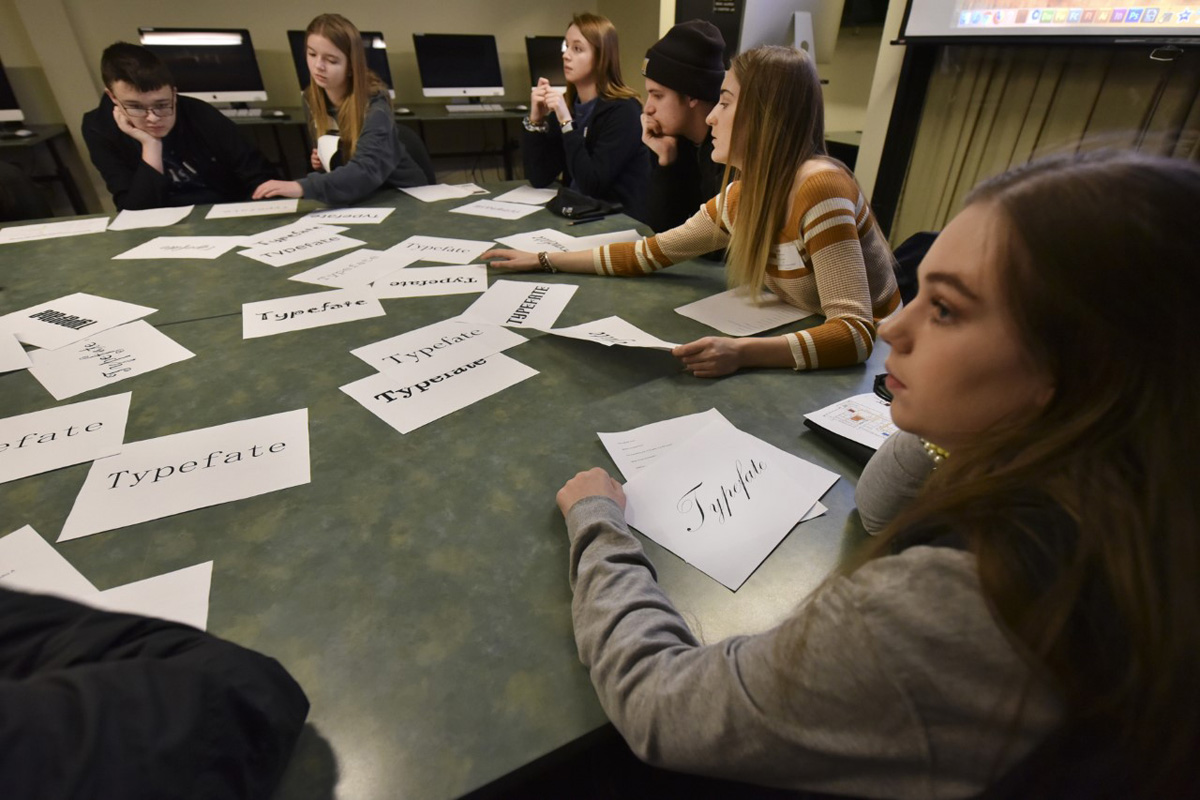 June 23, 2020
SIU is offering online advertising and graphics camps next month
CARBONDALE, Ill. — Perhaps now more than ever, it's advantageous to know how to create engaging online content, so Southern Illinois University Carbondale's School of Journalism is offering a series of virtual AdLab camps and workshops for high school and college students and community members.
Three special "how to" events are scheduled in July to give participants the chance to learn basic advertising skills, graphic design principles, small business advertising how-to details and more via a variety of online platforms, including Zoom. Registration for the interactive, hands-on sessions is underway with Conference and Scheduling Services.
The sessions include: Creative Compass Camp, Graphic Design Workshop and Advertising 101 for Small Businesses.
Explore advertising
High school students can discover the world of advertising and master beginning advertising production skills with the help of advanced SIU advertising students during the Creative Compass Camp.
Individualized online instruction will be offered during the class set for 1-4 p.m. July 7-9. The cost is $50 and the registration deadline is July 3.
Designing graphics
The Graphic Design Workshop, July 28-29, offers high school and college students, along with adult learners the opportunity to enhance their graphic design skills using Adobe Photoshop, InDesign and Illustrator with assistance provided by experienced SIU advertising students.
The class meets from 1 to 4 p.m. each day with one-to-one instruction provided. The $50 registration is due no later than July 24.
Helping your business grow
Advertising 101 for Small Businesses is a one-day workshop for community members. The workshop will feature information about branding, how to reach customers and other valuable information for small businesses, particularly those in the early stages of development.
The interactive workshop is from 1 to 4 p.m. on July 15. The $50 registration fee deadline is July 10.
Register now
Additional sessions of the Creative Compass Camp and Graphic Design Workshop may be added, based on demand. Additional information or online registration for any of the camps is at conferenceservices.siu.edu/camps-youth-programs/adlab-camps.php. For additional details about the camps, contact Bridgette Baumann blescelius@siu.edu.
Many more camps
SIU is hosting a wide variety of fun, educational and enriching virtual camps this summer for ages four and older. Find the complete schedule and more information online at conferenceservices.siu.edu/camps-youth-programs/.
To learn more, contact Conference and Scheduling services by phone at 618/536-7751 or by emailing conferenceservices@siu.edu.