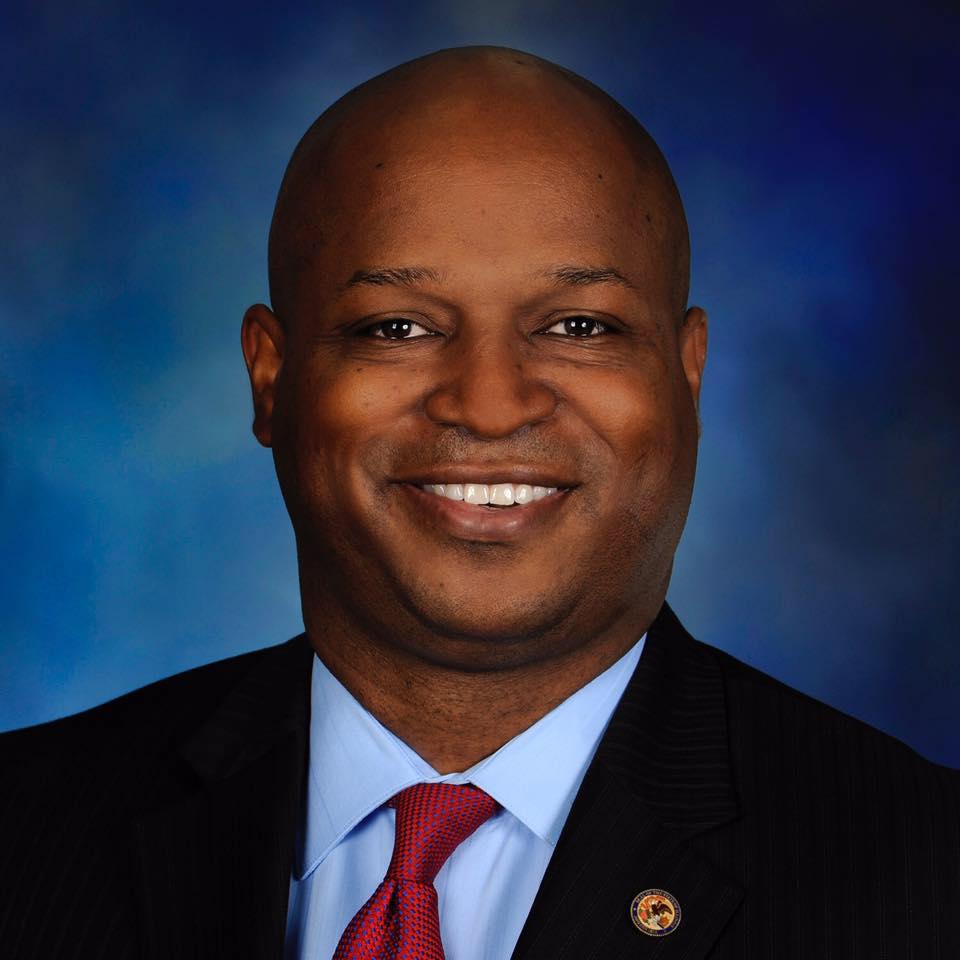 June 09, 2020
State Rep. Welch will discuss economic, social and political issues facing Illinois
CARBONDALE, Ill. — Illinois State Rep. Emanuel "Chris" Welch will discuss the political and social unrest in Illinois and the country as part of a virtual discussion Thursday hosted by Southern Illinois University Carbondale's Paul Simon Public Policy Institute. 
In addition to examining Illinois' economic and political issues, the online talk will consider reforms "that are necessary for a fairer and more just state and country," said John T. Shaw, Institute director. 
The discussion begins at 1 p.m., Thursday, June 11. The free event is open to the public but registration is required and closes when the event starts. 
In state legislature since 2013 
Welch, D-Westchester, has represented Illinois's 7th District since 2013 and chairs the powerful House Executive Committee. He is the former chair of the House Higher Education Committee, where he helped draft education reforms such as the four-year MAP Grant Award and the AIM High Scholarship.  Welch was also co-chair of Gov. JB Pritzker's Educational Success Transition Committee. 
"Representative Welch is one of the most respected and influential lawmakers in Springfield.  He will offer important insights into Illinois' economic and fiscal challenges, and the status of higher education funding," Shaw said. "Representative Welch will also describe the profound challenges facing the African American community regarding economic opportunity, health care, and education and the urgent need to address racial discrimination by law enforcement." 
Continuing series of conversations
The discussion with Welch is part of the Institute's series called "Understanding Our New World" with historians, political analysts, and state and national leaders. This is the seventh in the series, which began in late April, and has featured speakers including author and historian David M. Kennedy, former United Nations Deputy Secretary-General Jan Eliasson, and Rahm Emanuel, former Chicago mayor, U.S. Congressman and White House adviser. 
Registration open for Welch's conversation
Registration for the free ZOOM meeting is available in advance. After completing registration, participants will receive an email confirmation with information about joining the meeting, along with the meeting ID and password. 
Participants have an opportunity when they register to submit a question to Welch by email at paulsimoninstitute@siu.edu or by including it in the "Questions and Comments" section on the registration form. 
Upcoming discussions 
The Institute will also host former U.S. deputy secretary of state and U.S. Ambassador to Russia William J. Burns at 1 p.m., June 18. Burns is now the president of the Carnegie Endowment for International Peace. 
More information on the Institute's events is available at paulsimoninstitute.siu.edu/event-information/.