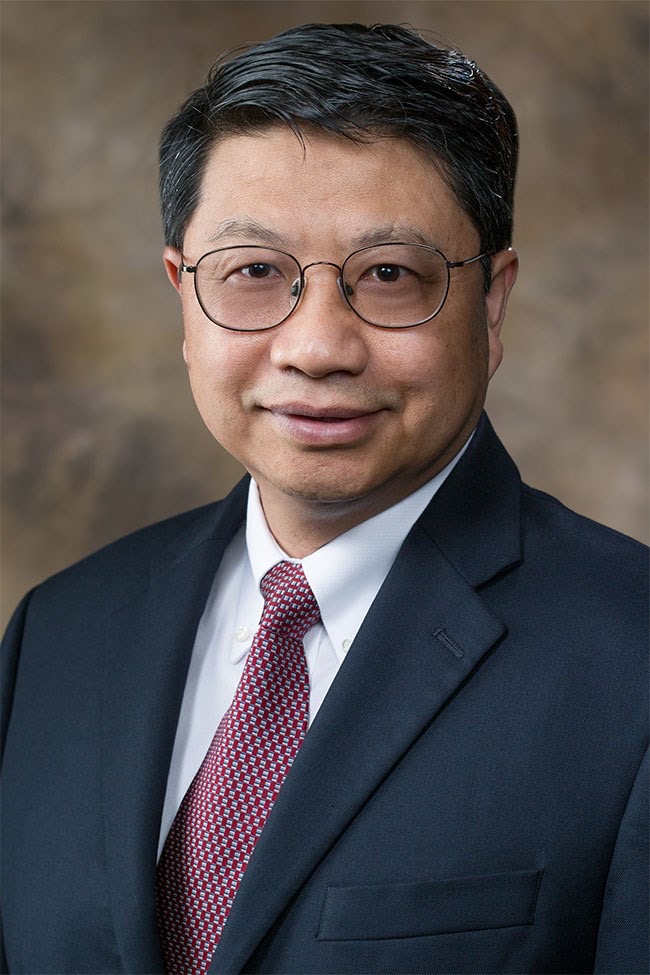 June 09, 2020
Xiaoqing Liu selected to become dean of SIU's College of Engineering
CARBONDALE, Ill. — Xiaoqing "Frank" Liu will become the dean of Southern Illinois University Carbondale's College of Engineering next month pending approval by the SIU Board of Trustees. 
Liu is professor and department head of the computer science and computer engineering Department at the University of Arkansas and holds the college's Rodger S. Kline Leadership Chair. The department is within the university's College of Engineering. 
Liu is scheduled to begin his duties at SIU on July 10 pending board approval. 
Meera Komarraju, SIU's provost and vice chancellor for academic affairs, said Liu brings several strengths to the position. 
"Dr. Liu brings teaching, research, and administrative expertise spanning two universities that would benefit our students, staff, and faculty," she said. "He has a strong track record in promoting student enrollment, engagement and success as well faculty development and research productivity." 
Extensive experience 
Liu also served as chair of the University of Arkansas' Computer Activities Council, playing a leadership role in the governance of information technologies for the university. Prior to joining the university in 2015, Liu had served as interim department chair and associate department chair in the computer science department at the Missouri University of Science and Technology. 
Liu is an established scholar in service computing, software engineering, cyber argumentation, cyber manufacturing and applied artificial intelligence. He has participated in 29 sponsored research projects with $8.8 million in funding as principal or co-principal investigator or faculty participant. 
He has published 156 referred journal and conference papers and book chapters. Liu received his Ph.D. in computer science from the Texas A&M University in 1995. 
Excited for the opportunity 
Liu said he is excited for the opportunity to serve as dean. 
"The College is in a time of significant transformation. I appreciate the confidence given by Chancellor Dunn and Provost Komarraju and the trust given by the faculty, staff and students in my ability for leading this transformation." he said. "I am looking forward to working with campus leadership, faculty, staff and students in the college and related disciplines to move this college to its next level of excellence." 
Leadership vision 
Liu noted that enrollment and funded research enterprises grew significantly during his tenure as department head at the University of Arkansas. His vision for SIU's proposed College of Science, Technology, Transportation, Engineering and Math is to develop a "larger, stronger and higher-ranked" college "that is recognized for student success, excellent academic programs, strong research and a diverse and inclusive learning and working environment."