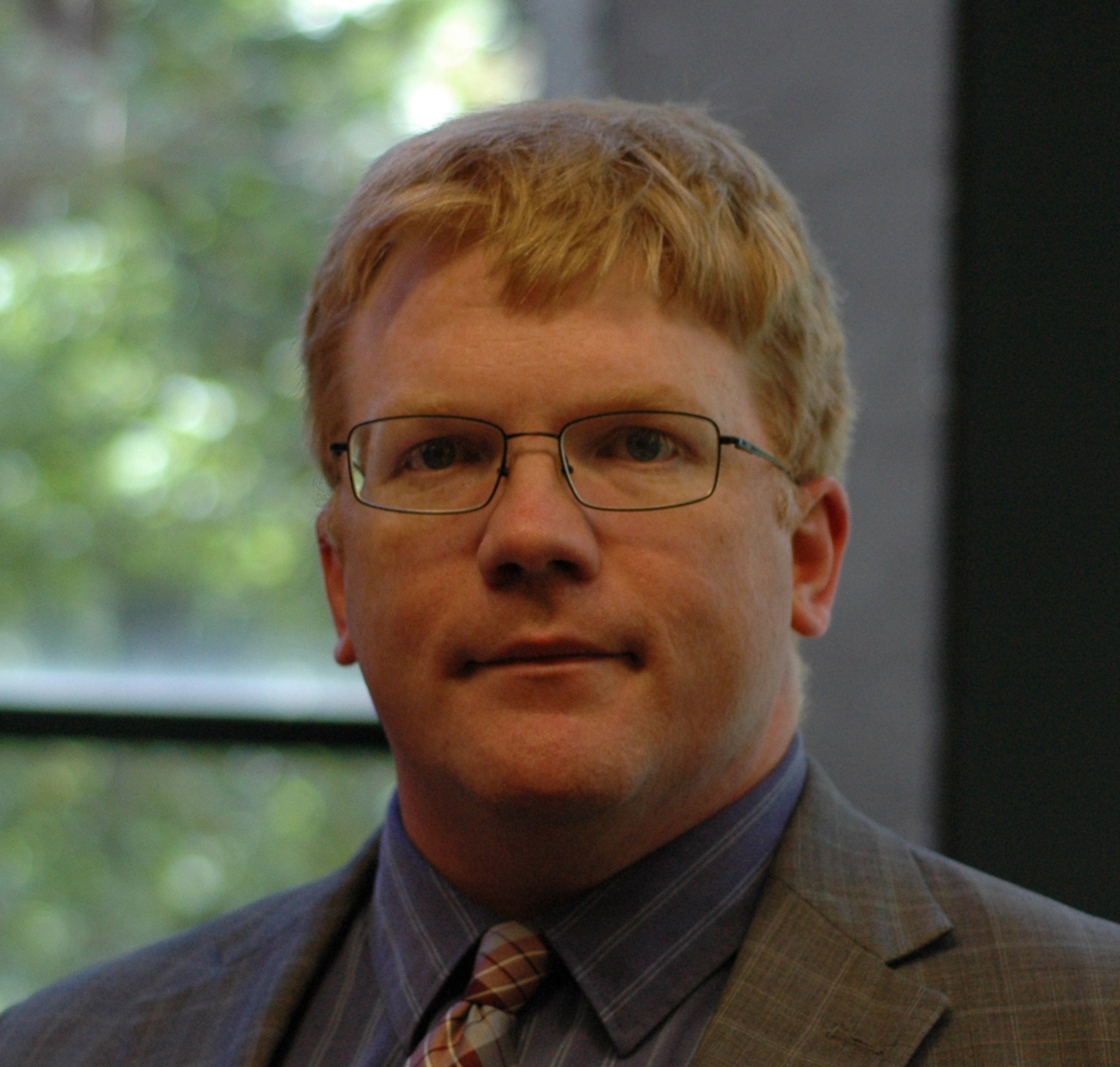 May 15, 2020
Calvert to receive Lindell W. Sturgis Memorial Public Service Award
CARBONDALE, Ill. — Mathematics is one of those pursuits in which the correct answer is not a matter of opinion. The numbers don't care about someone's feelings.
But for Wesley Calvert, associate professor of mathematics at Southern Illinois University Carbondale, working with people – well known for being more difficult and messier to quantify – and helping them grow is an equation he's constantly trying to solve.
"What I care about is people," said Calvert, who is being honored this year with SIU's Lindell W. Sturgis Memorial Public Service Award. "I guess as an institution we call that a kind of public service, but for me it's more about the person I'm working with at the moment."
Presented by the SIU Board of Trustees since 1980, the award recognizes SIU Carbondale employees for public service unrelated to their jobs. The award is named for Sturgis, a Metropolis native who served more than 30 years on the SIU Board, including as board chair from 1969 until retiring in 1971. Sturgis died in 1972.
Saluki by blood

Calvert, a Carterville native who lives a few blocks from where he grew up, was raised in SIU's shadow, with both parents attending the university as first-generation college graduates. Field trips to SIU farms and laboratories and SIU summer camps deeply marked his childhood. He credits one summer lab experience, in particular, with starting him down his path in science.
"I didn't realize coming up that this was always at the core of what SIU does: Our existence is a benefit to our region and to the world," Calvert said. "Delyte Morris spent decades developing this idea and convincing the state legislature of it, and this was his reason for building a research university here."
Focus on people
Calvert has taken that mission to heart, say those who nominated him for the award. Although faculty members in his position are notoriously busy, Calvert's work with outside organizations such the Boy Scouts of America and the Friends of Crab Orchard Refuge, where he serves as a member of the governing board and the educational committee, have made significant impacts.
In May 2012 the BSA launched its Nova program, which emphasizes the STEM fields of science, technology, engineering and math. As a Cub Scout leader who also happens to be a mathematician, Calvert's award, called "Fearful Symmetry," became the first new Nova award in math under the program. It has since made it possible for more than 1 million children all over the world to see themselves as part of the story of math.
Improving children's lives
"Dr. Calvert has made a mark in lives of children," said Bhaskar Bhattacharya, chair of the mathematics department, who nominated Calvert for the award "His contribution in BSA has now reached 1.2 million kids in grades 2 through 5 who will have the opportunity to participate in an activity devised by him. This alone has led the national BSA to award him the national Nova award in 2017. It will only be appropriate for SIU to recognize his contribution to society at large."
A Scout through and through
Calvert works closely with Gary Kinsel, vice chancellor for research, who started SIU's annual BSA STEM University in 2016. In his nomination letter, Kinsel said Calvert has been involved since the start and that his creation of "Fearful Symmetry" demonstrates is commitment to young people.
"It is difficult to imagine how much time and energy had to be devoted to the development of this NOVA activity, but it is clear that Wesley's devotion to mathematics, his belief in the importance of mathematics education, and his commitment to innovative mathematics‐based activities inspired him..." Kinsel wrote. "As a result, not only the youth from the Southern Illinois region but also youth from across the country are benefiting from Wesley's commitment to serve."
Calvert said working with younger children (he has two young sons involved in Scouting and a daughter in Girl Scouts) and helping them become their best selves is especially gratifying.
"I like helping people build community with one another and with their world, and I like showing people the best that's in them – helping them to be curious especially when we don't know the answers and; to be brave especially when we're scared; to love especially when we're angry," Calvert said. "Bringing out the glory of a person fully alive is why I love discovering and teaching math, it's why I love working with Scouts, it's why I love the work I do in my church, it's why I love football. That's what I value."
Service in many forms
Along with BSA and Friends of Crab Orchard Refuge, Calvert is a leader at his church, a member of his family's scholarship committee and leader in his local Lions Club. He serves as an Illinois High School Association-certified referee for local high school and youth football leagues.
At SIU, Calvert, who earned his doctorate in 2005 at the University of Notre Dame, specializes in mathematical logic and its applications, especially computability theory and model theory. Director of the department's undergraduate studies, Calvert also researches algebraic geometry and number theory, especially computational aspects, as wells as theoretical computer science.
Being part of the SIU community is an important aspect in his life, Calvert said.
"We have expertise and resources that can make a difference for people, and we have people who have chosen to be in a line of work and at an institution where helping people who need it really is at the core of what we do," he said. "SIU's mission focus on access, inclusive excellence, innovation, and improving the community really is one mission, and really reflects who we are. I'm proud to be a part of it."