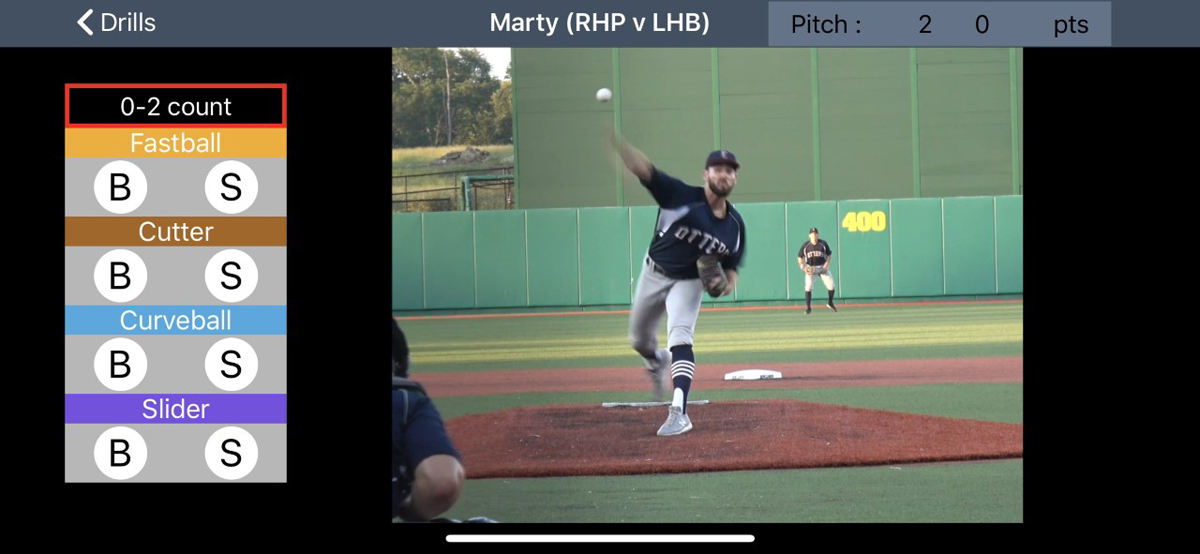 May 11, 2020
Athletes and law enforcement can benefit from SIU research, especially during social distancing
CARBONDALE, Ill. — With many organized sports team practices put on hold due to the COVID-19 pandemic, efforts by Southern Illinois University Carbondale researchers to hone high-tech ways to improve athletes' high-speed decision-making skills are proving even more valuable.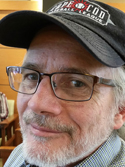 Peter Fadde, coordinator of learning systems design and technology and of STEM education, has spent years researching and adapting video-occlusion technology and athletes around the world are now benefitting.
And as athletes enjoy the benefits while social distancing, SIU researchers are expanding the scope of their work to improve public safety as well.
How does  it work?
Video-occlusion is actually an alternative form of virtual reality. Players can view videos of pitchers, tennis servers, soccer penalty kicks, blockers in volleyball or other sports activity that involves high-speed reaction skills. At some point, the action stops, and that's where the learning begins.
For instance, after the pitcher releases the ball, the screen goes black and the game player tries to identify the type of pitch and predict if it will be a ball or a strike. The player gets immediate feedback and then a full replay showing the entire pitch flight. With repeated practice the eyes and brain learns to predict what happens with all kinds of pitches.
This ability gives them a fraction of a second more to decide a course of action, which "can make a big difference," Fadde said.
 "Virtual Reality aims to capture the whole experience of doing something," he said, "but video occlusion focuses only on 'what you see,' separate from 'what you do.' That makes it a lot simpler and less expensive than VR, but actually better for the target skill. Serious baseball and softball hitters spend a lot of time perfecting their swings. But that doesn't translate into game hitting without timing and good decisions about which pitches to hit. And that's where our focus is."
Proven program
Fadde's interest in the topic arose because he enjoys sports but wasn't very good at them.
"I'm fascinated by performances, such as hitting a well-thrown baseball or softball pitch, that seem impossible," he said. "The best performers don't have super-human vision or reaction times, but they seem to have all the time in the world. The only way to explain it is anticipation. Some think that's a talent; I think it's trainable."
The video-occlusion method is well-researched and documented, according to Fadde, and he's conducted extensive research over the course of the last 20 years regarding the use of technology in sports training. His doctoral dissertation research involved taking the method used in sports science laboratories for decades and adapting it to training for high-level skills. Through the years, his research has continued as he fielded requests from coaches for a viable way to apply the results. He's honed the technology and created an app that allows users to sharpen their pitch recognition skills using video-occlusion as an alternative form of virtual reality.
Usage growing
Fadde said real teams and players were involved in the research and development of the app and that an increasing number are now using it. He said the university's coaches and teams, especially baseball coach Lance Rhodes, have been helpful "guinea pigs." Manager Mike Pinto and the Southern Illinois Miners, a Marion independent minor league baseball team, provided critical assistance in program development; the pitchers shown in the app are from the Miners and other Frontier League teams, Fadde said. In addition, the Cape Cod Baseball League, a top college summer league, has been very helpful.
Fadde's work is being used by athletes at virtually every competitive level.
A couple of Major League Baseball organizations, including the Arizona Diamondbacks, have been using it for their minor league players for a couple of years and that number has grown to
about 10 major league organizations during the pandemic shutdown. In addition, several Division I universities, including SIU Carbondale, some Big 10 teams, smaller colleges and high schools are utilizing it.
"The newer area of interest is with younger baseball and softball hitters, many of whom aspire to play their sport in college," Fadde said. "We're getting a lot of kids who are trying the app by having it for free. They find out it's a fun thing they can play for 10 or 15 minutes a day, and get better at their sport."
Gifting the game
Fadde is currently offering free downloads of the gameSense Sports Pitch-IQ, the app he developed to give baseball and softball players a chance to work on their skills and have something fun to do through Friday, May 15, he said.
People around the globe, particularly those from high school age through minor leaguers, are taking advantage of the free download, he said.
Fadde has presented a TEDx Talk on the topic and in April made a virtual presentation for the Association of Applied Sport Psychologists.
Fighting crime
While Fadde continues his research, he's also particularly excited about a study underway by Mohammadreza Jalaeian Taghadomi, a doctoral student from Iran in the design and technology program.
He is applying the same approach Fadde has been taking to the sports world and creating a program to train law enforcement officers.
"Sports is great," Fadde, "but what Reza is working on is really important.'
The goal of the new research is simple: to help officers quickly and accurately recognize aggressive or potentially attacking movements that a suspect makes at the very earliest moment. That will allow officers to decide upon appropriate action and respond to take control of a situation quickly before it escalates or becomes dangerous for everyone involved.
"Law enforcement is so critical to maintain public safety and rule of law in any free society. Training officers to make better and faster decisions helps establish a relationship between police and members of a community that is based on trust and accountability," Jalaeian Taghadomi said. "Especially with this pandemic situation, an effective and efficient video-based online training for officers seems even more significant than ever in the past."
The potential applications for the research Fadde and his students are conducting could indeed be myriad, Fadde said.
Help from SIU
Fadde has found plenty of help for his work at SIU beyond the Saluki baseball team. Technology transfer and entrepreneurship and business development experts on campus, particularly SIU Research Park director Lynn Andersen Lindberg, have been extremely supportive.
Fadde was one of the faculty member participants in the inaugural 2010 Operation Mousetrap program. The entrepreneurial technology transfer program was created to help people take their technology innovations to the next level. Several university participants have achieved business success due to their research and the help received on campus.
Similar programs and other assistance are still available, even remotely, through SIU's Innovation and Economic Development office. Just recently, 10 SIU and community technology entrepreneurs wrapped up the online nine-week Innova*ship program, funded by the U.S. Small Business Administration and offered by the Research Park during Illinois' "Stay-at-Home" directive.
Fadde is appreciative of all of the support provided on campus to foster innovation and advance technology.
"It is definitely an SIU team effort," he said.