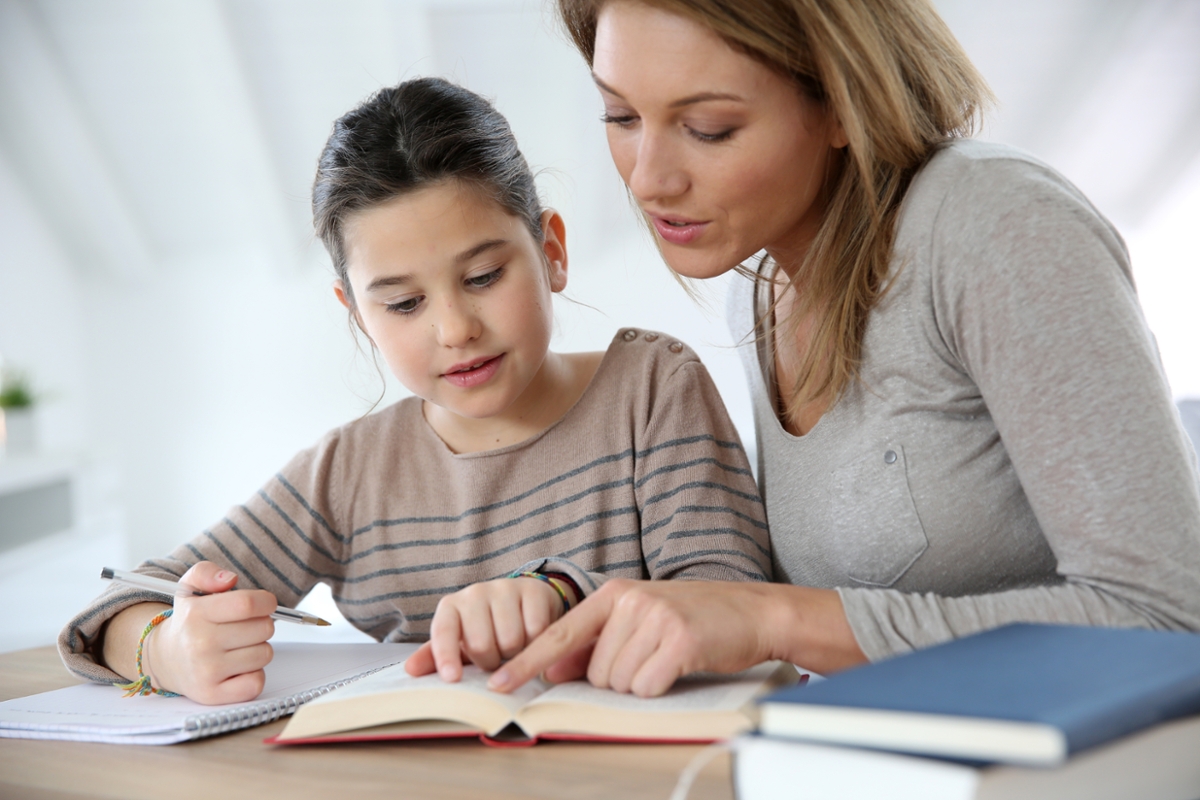 May 05, 2020
Relax parents: Teaching your kids from home offers opportunities
CARBONDALE, Ill. — As a parent you likely never planned to be a teacher, but with the COVID-19 pandemic, you are teaching your children at home. And even with the help and materials provided by teachers and schools, homeschooling can sometimes seem overwhelming.
Christie McIntyre, associate professor in Southern Illinois University Carbondale's School of Education wants to reassure parents to relax and know you're probably doing a lot better job than you think.
 "Enjoy this time with your children," she said. "Often, we take the time we spend with our children for granted. Just by being engaged in life and talking to your children and explaining things to them, you're teaching them."
McIntyre offers some tips to help finish out the school year and for summer months, too.
Learning doesn't always mean pen and paper
"Use your everyday moments as teachable moments," McIntyre said. "Why not take the opportunity to point out the sounds, colors, shapes and sights around us and engage about them? There are learning opportunities all around us if we look for them. Be intentional."
She offers a few ideas:
Have a home scavenger hunt, asking the kids to find items of different shapes or colors.
Let them help with the cooking or cook as is age appropriate. As they do, talk with them about measuring, nutrition, chemical reactions involved in the cooking process and other things that are happening right then. Even seeing cubes of ice melting in a glass offers the chance to discuss the three states of matter: solid, liquid and gas.
Get the kids involved in everyday life. Have them help make the shopping list. They can learn about cooking, work on their reading and math skills and maybe even do some price comparison shopping, too.
With all that's happening now, kids are hearing at least bits and pieces about the virus, so make their learning experience relevant and meaningful. It's a great time to find age-appropriate ways to teach them about germs and the respiratory system and how to stay healthy without making them fearful. For instance, they can create a model of working lungs with straws and balloons. Even young children can have fun and learn by making a human body with cotton swab bones and felt or playdough body parts. Older kids can recreate a DNA model with licorice, mini-marshmallows and toothpicks. Pinterest is a great resource for educational models and ideas.
Keep a routine

Even with the world being upside down now, structure is still important, McIntyre said. Set up a schedule for each day's "home school."
Research has shown people tend to be more focused and productive in the morning hours, so if possible, plan more sit-down school work during the morning hours. And remember to keep in mind the attention spans that children based on their ages. Even adults have a hard time staying focused and attentive for more than 45 minutes at a time, she notes. The younger the child, the shorter the attention span.
McIntyre has been having online learning sessions with her nephew, age 4, and niece, age 7, in Ireland. After a few minutes, they take a fun break; it assures everyone stays engaged and challenged.
While a schedule and consistency is important, so is flexibility, she said.
Take advantage of resources
There are a multitude of resources available to help, McIntyre said. She said the Library of Congress is a virtual treasure trove of information, and the Smithsonian Institution offers online podcasts, events, exhibitions, tours, animal webcams and other things. SIU's Morris Library provides access to help and resources through Ask a Librarian, too.
Numerous other companies are offering free online educational activities and resources, as well, especially at this time.
McIntyre also said she finds the Khan Academy helpful, particularly for those who need assistance or a refresher when assisting older children with math and science.
"Don't be embarrassed to reach out to teachers and ask for help, too," McIntyre said. "They have resources and information to help."
Involve your circle
If you can, get other people – grandparents, aunts, uncles, friends and other relatives – involved in your children's learning circle. McIntyre has two young grandchildren in Denver, and she and her husband are part of a group of family and friends who take turns reading stories to them. Some of the readers even get in character and dress up for their roles.
It's easy to let children grab their computer, tablet or phone and while the day away but McIntyre suggests that parents limit screen time and be aware of what their children are seeing and doing.
"Not everything they are reading or seeing is educational," she said. "Be a consumer with your child."
Making learning fun
Children are used to active learning, even in the classroom, McIntyre said, so asking them to sit still for hours simply isn't natural. Don't fight their attention spans. Make learning fun. Build in songs and games. She offers other tips:
Be aware of the language you use with kids and use plenty of adjectives, especially with younger children.
Children love the unexpected. It doesn't have to be huge and exciting. Read to them or listen to them read. Wear a different hat every day. Walk like an animal. Create free cycle/recycled art. Take a nature walk.
Be sure to build in time for children to play within the day, too. Schedule Zoom, Skype or Facetime with their friends.