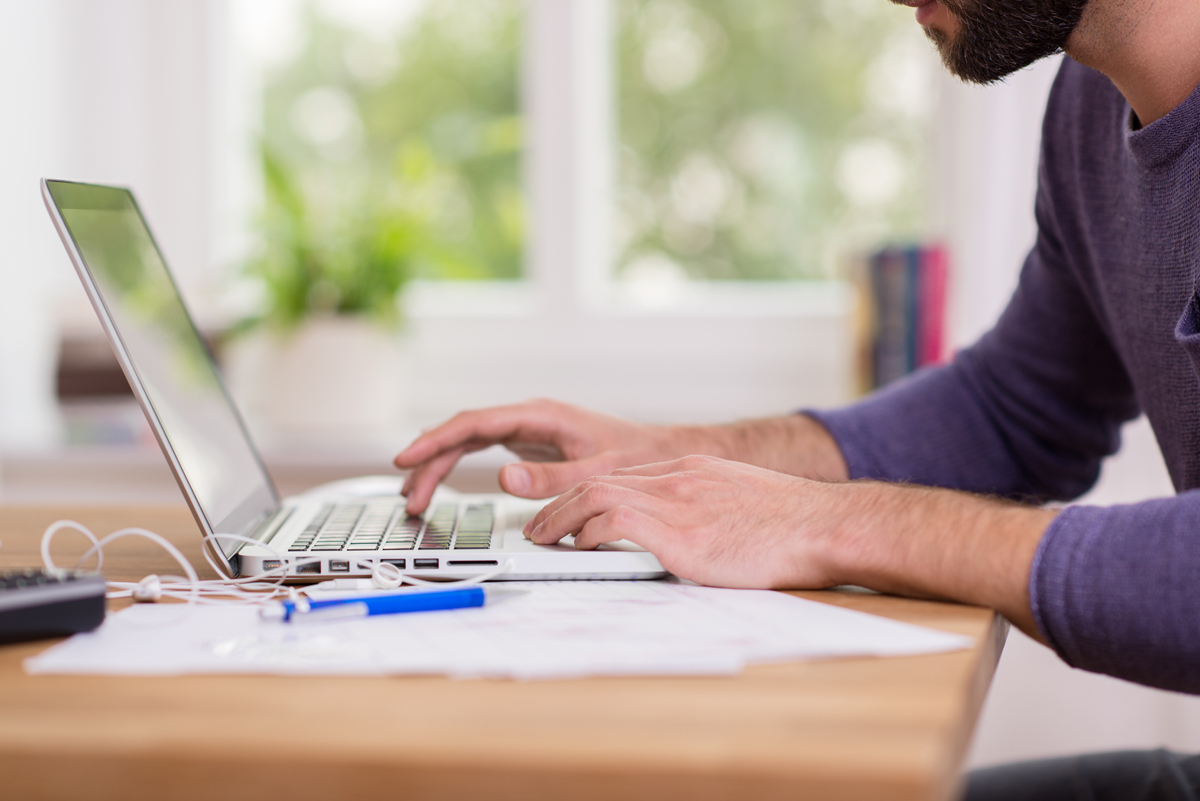 April 13, 2020
Plan ahead to successfully conduct business remotely
CARBONDALE, Ill. — Worldwide, thousands of people are now doing their jobs remotely because of protocols associated with the Covid-19 pandemic. Many are connecting virtually to work or study remotely for the first time.
Southern Illinois University Carbondale experts offer some tips for effectively conducting business regardless of where you're doing it.
Stay in touch
"My best advice is to stay connected with each other," said Jaime Conley-Holt, director of the university's Career Development Center. "Right now, many people feel disconnected. We need to explore new ways to remain connected and engaged."
Ellen Novar, marketing lecturer, heartily agrees, saying people need to be committed -- even aggressive -- about staying in contact, regardless of whether the connections involve business world contacts or student/teacher relationships.
"Try to maintain that community you had in the office or the classroom, albeit through different formats such as Zoom meetings," Novar said. "Anything you can do to give people a sense of normalcy right now is vital. It's important to be present and responsive in the business workplace. Hyper-communication should be the rule now. Be even more in touch and responsive. I'm responding to emails seven days a week because I know how important communication is."
Be organized and clear
Preparation and organization are key, experts said.
Conducting school or business virtually requires you "to be 10 times more structured, prepared and organized because you're not in direct contact with them, not in the same room," Novar said.
Don't make assumptions either, experts warn. A common mistake is assuming people know what's going on, what you're trying to say, or that they're fully informed.
"Take extra time to explain and include more background information than you normally would," Conley-Holt said. "If you're in a group meeting, make sure everyone in the group is acknowledged and encouraged to speak. When you are sending emails, cc everyone who may need that information to stay informed. Don't be afraid to ask questions. I think the potential for miscommunication is one of the more difficult aspects of working remotely. Communication is more important now than ever."
Review before you send
Taking that a step further, Conley-Holt encourages people to carefully proof all emails and virtual communications, not just for grammar, but also for content to make sure it's clear and includes sufficient information before you send it.
"Read it again for understanding as well as errors. Work hard to keep communications clean and easy to understand," she said. "And use the phone sometimes. It can make things go faster and help make sure everyone is on the same page."
A big flip in roles
Being patient is perhaps paramount in good etiquette when it comes to online connections, Conley-Holt said.
"Patience is important because many people don't have a lot of experience working remotely," she said. Switching to conducting online, work-at-home business is also requiring many people to move outside their comfort zones.
"The whole world has been turned upside down. Many extroverts are struggling to adapt to working virtually, while introverts are loving the opportunity to work from home. Working outside of your natural comfort zone can be difficult," Conley-Holt continued. "People tend to work better in environments that support their preferred work style. I've noticed a trend of newer companies allowing flexible work settings; encouraging their staff to work from where they are most productive. It will be interesting to see if companies that have been resistant to this concept change their policies after this is over."
Understanding, flexibility and other tips
Understanding and flexibility are also key to working effectively from home, according to Melenie Broyles, owner of Etiquette Impact/Etiquette St. Louis. Broyles conducts etiquette dinners for SIU's College of Business and Analytics students and has previously done so for the SIU School of Law.
Additional tips to enhance online etiquette include:
Have a dedicated place: Whether it's your kitchen table, your living room couch, a desk or elsewhere in the home, operate from a set location.
Be aware of your background when going virtual: That funny picture on the wall behind you when you go on camera virtually may be appropriate for your home but others might not find it amusing in a business meeting.
Understand and test your technology: Do your homework on how to use whatever technology you are using to connect with people before it counts, Novar advises. It never hurts to add a little insurance by recording online presentations so if technology glitches happen, people can still know what transpired.
Be upfront with people you're talking to: Let them know you're working from home and that there may be interruptions or noise from other people, animals or things in the household.
Try to minimize interruptions and extraneous noises when possible: Your toddler may unavoidably need your attention during a call or online meeting but you can avoid chomping on snacks while conducting business.
Be sure you and those who you are connecting with online know how to turn their cameras on and off and mute conversations. If there is an extraneous interruption, it doesn't have to be disruptive.
Think about timing when scheduling online meetings: With so many people currently working and schooling from home, there are areas in which it creates an Internet bandwidth drain and slow speeds. Broyles said some groups have had trouble scheduling online meetings at peak times because the rooms are temporarily full. In addition, try to avoid scheduling online connections at mealtimes or other busy family times.
Supervisors should set clear expectations for their employees, stay connected and be encouraging. Give one another the benefit of the doubt, knowing that people are navigating the best they can in unchartered waters.
Set boundaries: Just because you're working from home doesn't mean you have to work 24/7, Broyles said.
Above all, keep your sense of humor, because everyone is navigating unfamiliar waters.