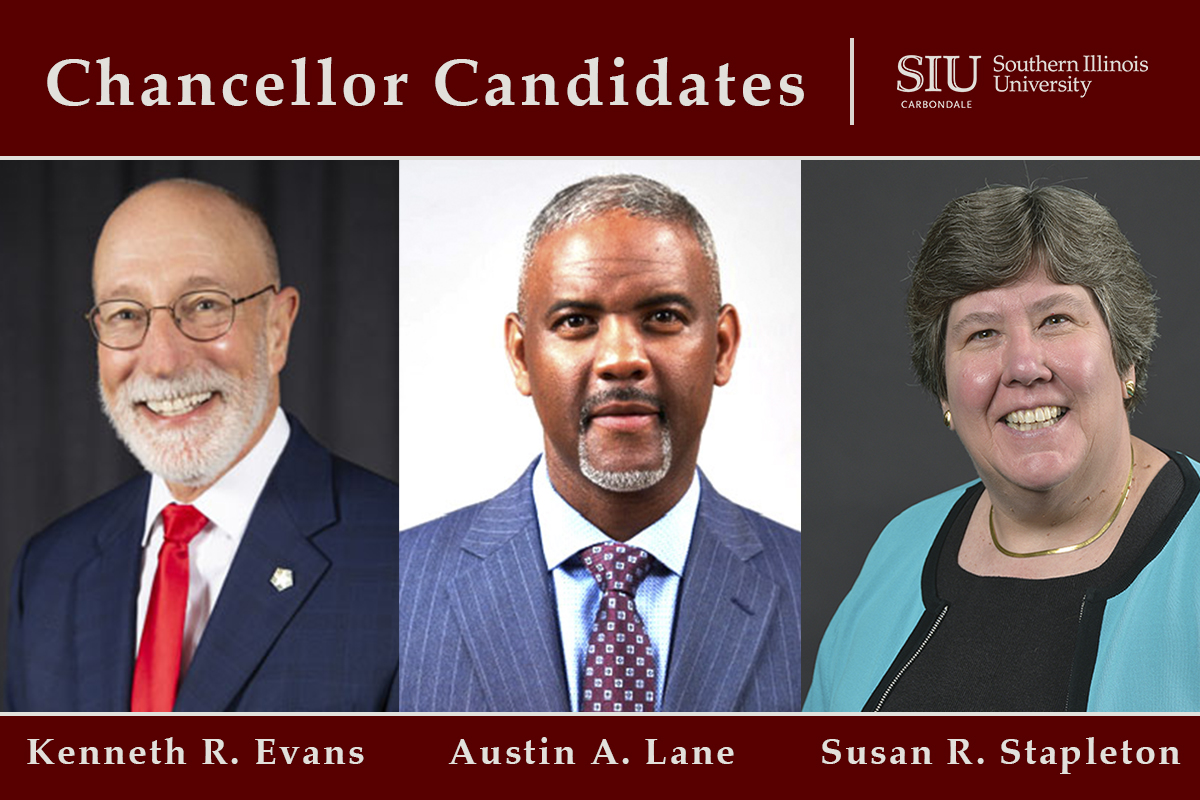 April 10, 2020
SIU Carbondale to conduct virtual interviews with three finalists for chancellor
CARBONDALE, Ill. — Three finalists for chancellor of Southern Illinois University Carbondale will participate in two-day virtual interviews starting April 16. 
Due to COVID-19, the entire interview process will be conducted remotely, according to SIU System President Dan Mahony. 
"Early in the pandemic, we were planning a blend of small group, face-to-face interviews and virtual interviews," Mahony said. "We regrouped when the state's stay-at-home order was put in place. We evaluated postponing interviews until late summer or fall, but that put us at risk of losing candidates and missing important voices in the discussion. An entirely virtual interview process is not ideal, but it moves the search forward and provides greater clarity around the timeline for installing a new chancellor."
Each candidate will hold a public forum that will be available via Zoom and posted on the chancellor's search website, according to Marc Morris, chair of the search screening committee and director of the university's School of Accountancy. 
"Our goal is to use technological tools to engage as many people in the interview process as possible," Morris said. "We want to be sure students, faculty, staff and others have an opportunity to engage with and hear from the candidates." 
Information on each candidate is available at chancellor.siu.edu/search. The site will also provide details about accessing the open forums at least two days before each forum. It will also include an online form to provide confidential feedback on each candidate.   
The candidates will have public forums from 9 to 10 a.m. on the following dates: 
Susan R. Stapleton, special assistant to the provost at Western Michigan University: April 17
Austin A. Lane, former president of Texas Southern University: April 21
Kenneth R. Evans, president of Lamar University: April 23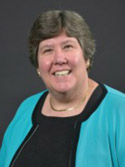 Stapleton, a professor of chemistry/biochemistry and biological sciences, has been at Western Michigan University since 1990, beginning as an assistant professor. She was associate dean of the College of Arts and Sciences from 2007 to 2012 and dean of the Graduate College from 2012 to 2019. She also served as interim provost and vice president for academic affairs in 2017-18 and became special assistant to the provost in 2019. 
In her current role, Stapleton is responsible for helping develop a university strategy to grow research, scholarship and experiential opportunities at the university. As graduate dean, she expanded recruitment activities, grew applications, added accelerated degree programs and certificates and received a University Excellence in Diversity Award. In 2010-11, Stapleton was an American Council on Education Fellow at Bowling Green State University in Ohio. 
She holds a bachelor's degree in chemistry/cellular biology from Juniata College in Pennsylvania and a doctoral degree in chemistry from Miami University in Ohio. 
Lane was president of Texas Southern University, based in Houston and enrolling 10,237 students, from 2016 to February 2020. A professor of education, he oversaw the development of the university's five-year strategic plan and the campus master plan. 
In 2015 and 2016, Lane was executive vice chancellor for academic and student affairs for the 90,000-student Lone Star College System in Texas.  He served as president of Lone Star College-Montgomery from 2009 to 2015 and executive vice president for student affairs for Tyler Junior College in Texas from 2005 to 2009. He worked at the University of Texas at Arlington from 1995 to 2005 as a counselor, assistant dean of students and director of judicial affairs and dean of students. 
Lane holds a bachelor's degree in psychology from Langston University in Oklahoma, a master's degree in human relations from the University of Oklahoma, and a doctor of education degree in higher education administration from the University of Alabama.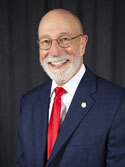 Evans, an award-winning teacher and researcher, has been president of Lamar University in Texas since 2013. Prior to becoming president of Lamar, which enrolls more than 15,000 students, he was dean and Fred E. Brown Chair in Business at the University of Oklahoma from 2007 to 2013. 
From 1991 to 2006 he was at the University of Missouri-Columbia, serving as chair of the marketing department, associate dean of undergraduate studies, acting dean and associate dean of graduate studies. Evans held additional academic positions at California State University, Sacramento; University of Colorado, Boulder, and Arizona State University. Prior to entering academe, he worked in the transportation industry in various marketing and sales capacities 
Evans holds a bachelor's degree in English and political science from the University of California, Davis; a master's in business administration with an emphasis on marketing and quantitative methods from California State University, Sacramento; and a doctoral degree in marketing from the University of Colorado. 
Morris said the screening committee, which includes representatives of multiple campus groups as well as community members, vetted 26 nominees and applicants for the position. It interviewed 9 individuals before identifying the finalists for on-campus interviews. 
"The committee has stayed on track and focused on bringing forward strong finalists," he said.
"Their hard work has paid off, bringing us three outstanding chancellor candidates from a strong pool." 
The new chancellor will replace John M. Dunn, who has served as interim chancellor since January 2019 following the death of previous chancellor Carlo Montemagno. 
Mahony said he hopes to have a new chancellor in place July 1.