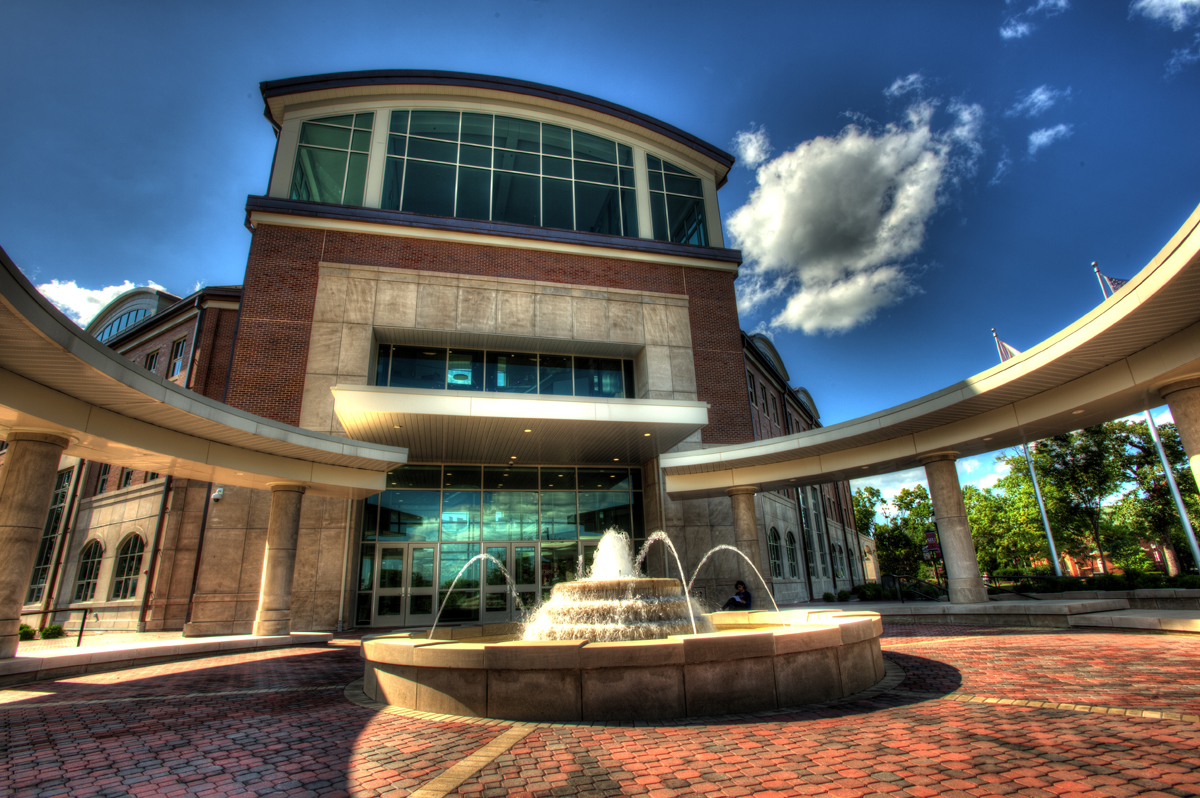 March 25, 2020
SIU using innovative ways to recruit new Salukis
CARBONDALE, Ill. — Southern Illinois University Carbondale Chancellor John M. Dunn likes to say, "It's personal; we're here to serve our students." The message holds true for future students, as well.
"Personal contact is at the heart of student recruitment, and we're elevating it even further," said John Frost, director of undergraduate admissions. "While we're observing social distancing, we're connecting with our future Salukis in multiple ways."
Staff available to help in any way
Recruiting is still very much continuing even with on-campus tours and campus visit programs temporarily suspended due to the COVID-19 pandemic, Frost said.
"For the students, planning their future hasn't stopped. We're here to help them through the process of getting where they want to go," Frost said. "We're doing everything we can to let students and families know we're here to help."
Some things haven't changed. Phone calls are answered and returned, and it's still easy to contact the admissions staff via email – all are checking and responding to their campus email addresses. They are also readily accessible via various types of social media, including Facebook, Twitter, Instagram and Snapchat.
Activity has ramped up on the SIU Class of 2024 Facebook page as well.
Admissions personnel are also maximizing usage of a new constituent relationship management system that coordinates communications, applications and other functions, she said. Informational emails are being sent to keep future Salukis informed.  
Video outreach
The admissions team has added personal video messaging to their outreach toolbox. Prospective students who have already been in contact with SIU recruiters are getting special video messages from their recruiters letting them know how to stay in contact and reminding them that registration begins April 6. They'll also be reminded of timelines for signing University Housing contracts and other relevant deadlines.
The recruiters are young and relatable, said Jennifer Phillips, associate director of undergraduate admissions. "And they are very interested in helping future Salukis. That means they are accessible, available and ready to chat one-on-one.
"They form connections and relationships with the students they talk to," she added. "They really care about the students."
Future Salukis and their parents have been responding very positively to the videos and contacts from SIU representatives, Frost said.
Connecting to other resources
But the message doesn't end there, according to Frost and Phillips. If incoming or prospective students have questions about virtually anything they need to know before starting college, admissions staff can be the place to start the quest for answers.
"We're really good at being conduits for other departments and offices too," Phillips said.
The staff connects student and family inquiries with the appropriate personnel in the financial aid and registrar's offices, University Housing or any other campus office or department that can assist with student questions or needs.
Making new contacts
Reaching out to new prospective students or others who haven't yet been admitted is also being done in new and innovative ways, according to Frost. Virtual connections, videoconferencing calls and other avenues for connecting have been put in place or are being explored.
And while on-campus visits and tours are temporarily suspended, prospective students can still see SIU for themselves thanks to a virtual tour available online at siu.university-tour.com. They can also explore what SIU can do for them via personalized viewbooks, which they can easily create online based upon individual interests.
A quick email to admissions@siu.edu will get a prompt response, too. Prospects can also learn more about SIU online and explore academic programs at siu.edu/academics.
Admissions staff are also continuing to work with personnel from community colleges to connect with transfer students who are prospective Salukis.
Fall will come
The one upside to the current situation is that with "stay-in-place" directives enacted in Illinois and many states, high school and transfer students who are often typically very busy and hard to connect with are now more reachable, Phillips said.
Frost and Phillips encourage people to remember one thing: SIU will be there for them.
"August is still going to come. We're still going to be here," Phillips said. "This is a trying time but getting ready for college is an exciting time. We are here for you!"
"We are looking at this as an opportunity instead of a setback – an opportunity to be inspirational as well as informational," Frost said.