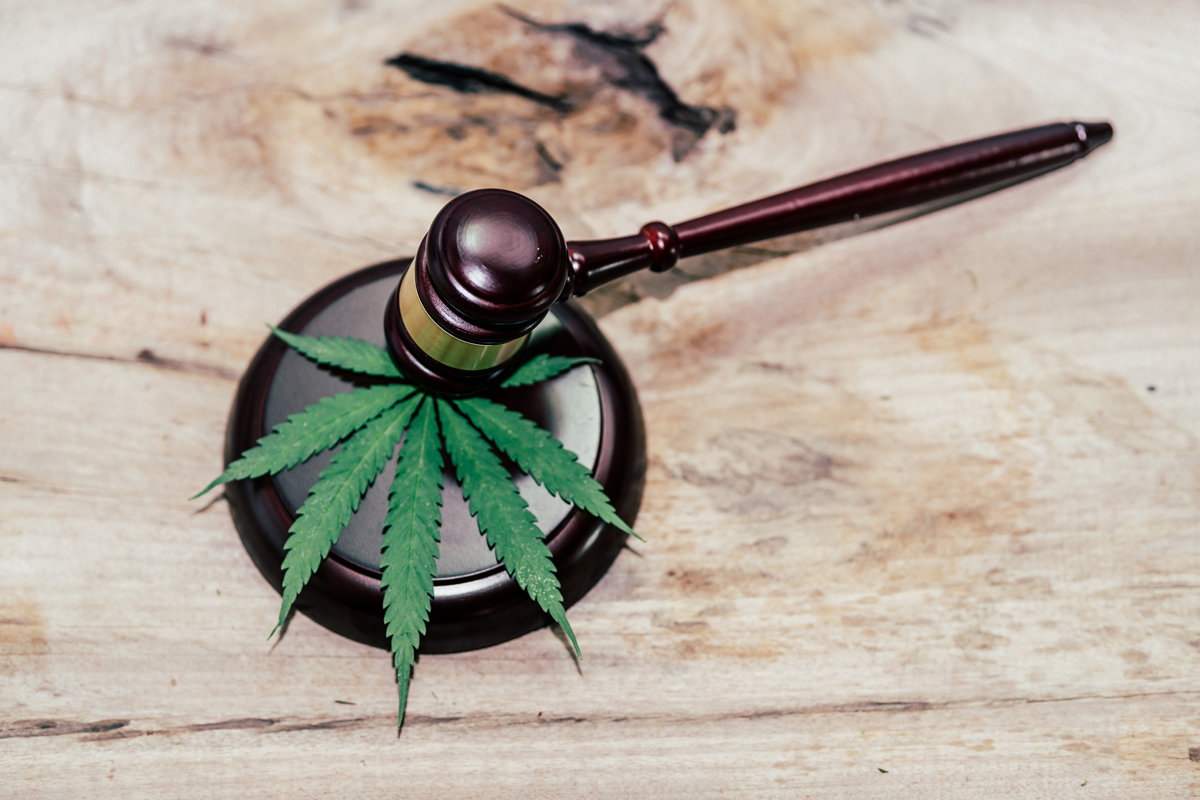 February 28, 2020
Symposium to look at legal impact of Illinois' recreational marijuana law - CANCELED
CARBONDALE, Ill. — A symposium next month at the SIU School of Law will feature legal experts from around the country to look at the implications of the state's recently enacted recreational marijuana laws. 
Eleven speakers, including Illinois State Police Director Brendan Kelly, will present their thoughts on a variety of marijuana-related topics during the conference at SIU Carbondale. The March 19 SIU Law Journal Symposium "High-Stakes: Understanding the Implications of Legalizing Marijuana" will be in the law school auditorium. 
Registration begins at 8 a.m., with the program from 8:30 to 5 p.m. Continuing legal education credits are available. 
The event is open to the public, but early online registration is suggested due to limited seating. Online registration is $40 and includes lunch, while registration for SIU students is free. Students must register, however, to be included in the lunch count. 
The SIU Law Journal is sponsoring the program and will publish papers from the symposium. 
---
Media Advisory
Reporters, photographers and camera crews are welcome to attend the symposium on March 19 at the SIU School of Law Hiram H. Lesar Building Auditorium. The symposium is from 8:30 a.m. to 5 p.m. For more information, or to arrange interviews with symposium participants, contact Mike Ruiz, assistant dean for career, alumni, and promotional services at mikeruiz@siu.edu or 618/453-8763.
---
Federal law prohibits marijuana usage 
Federal law still prohibits both recreational and medicinal marijuana usage. Illinois last year became the 11th state to legalize the recreational use of marijuana; the first to approve it via legislative action compared with a voter ballot initiative. The Illinois Department of Revenue earlier this week reported the state collected nearly $10.5 million in combined cannabis taxes and sales taxes in January -- the first month marijuana was legally available in Illinois. 
"This topic is very important to enhance understanding of the new law and how it will be implemented, and also because growing, selling, and using marijuana remains illegal under federal law and there are other restrictions on the use, as well as the business side of marijuana," said Cynthia L. Fountaine, SIU School of Law professor and a program moderator. 
"There are a lot of legal issues surrounding this law -- and similar laws in other states -- and it is important to explore the ramifications for those seeking to enter the business side of marijuana as well as those who seek to use marijuana for medical or recreational use," she said. 
Legalized marijuana means legal issues 
Fountaine notes that the myriad issues that legalizing marijuana in Illinois brings, including the conflicts with federal law. Among the topics that will be presented are: 
Marijuana advertising.
Preventing abuse of cannabis industry equity programs.
Unintended consequences of the retail marijuana business.
Responding to regulatory action and discipline within the marijuana industry.
Proving marijuana impairment in the workplace and on the highway.
Lessons from tobacco control for marijuana legislation.
Cannabusiness ethics.
Continuing collateral consequences of expunged marijuana convictions. 
Event is designed for a variety of professionals 
The symposium is aimed at numerous interest holders, including attorneys who need to understand "the legal and regulatory environment of the new law," Fountaine said. The event can also be helpful to police, physicians, local government leaders and employers who need to understand how the new law affects what they do, she said.