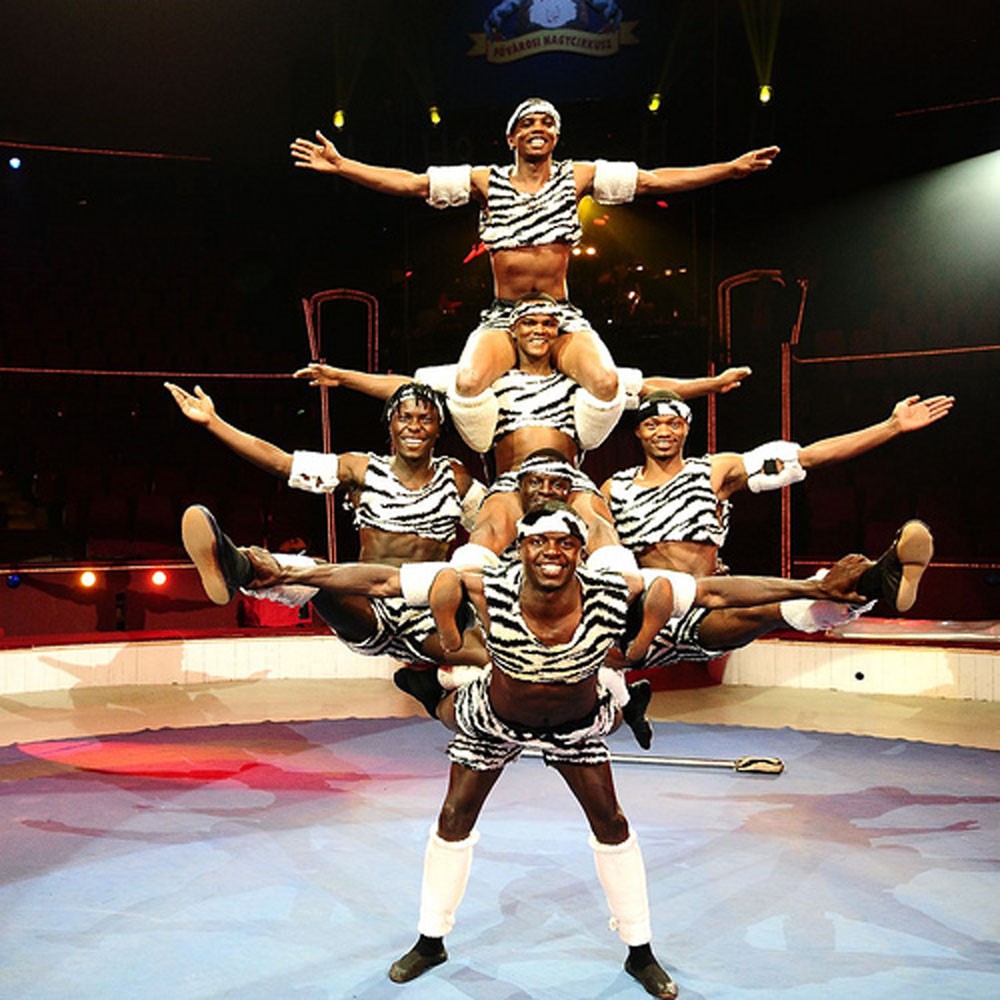 January 27, 2020
SIU kicks off Black History Month next week
CARBONDALE, Ill. — Inspirational speakers, amazing acrobats, poetry, dance, a diversity luncheon and a wide variety of other activities are planned as Southern Illinois University Carbondale commemorates Black History Month in February.
"African Americans and the Vote" is the theme for the celebration in 2020, a year in which voters will  cast ballots for president as well as deciding numerous other legislative and local races. All Black History month events are open to the public as the university honors and reflects upon the contributions and heritage of African Americans and inspiring change for the future.
Kickoff is Feb. 3
The festivities begin with a big kickoff fest at 5 p.m. on Feb. 3 at Shryock Auditorium. Jennifer Brobst, interim associate dean and associate professor of law at the SIU School of Law will be the guest speaker.
As SIU is wrapping up its 150th anniversary celebration, this year also marks the 150th anniversary of the ratification of the 15th Amendment to the U.S. Constitution which  gave all men, regardless of race or color, the right to vote. Brobst will discuss the historic amendment and the importance of exercising voting rights.
The event will also feature performances by Laurie Goux, who was trained in the Katherine Dunham technique, and the Zuzu Acrobats. Dunham was an acclaimed dancer, anthropologist, scholar, choreographer and activist who revolutionized American dance by weaving in elements of black culture and dance. Renowned for her dancing and choreography, Dunham  also made recordings, wrote books, and served as an artist-in-residence at SIU Carbondale  in 1965. Morris Library's Special Collections Research Center houses a substantial collection of Dunham's papers, manuscripts, scrapbooks, recordings and other materials.
The Feb. 3 dance performance features Goux, who is the SpiritWing Dance Ensemble artistic director/choreographer and instructor. 
The Zuzu African Acrobats will perform a colorful, high-energy show featuring traditional Kenyan acrobatics. The troupe from Mombasa, Kenya, reached the the semifinals of "America's Got Talent" competition  with their pyramid-building, chair-balancing, hat-juggling act that includes hoop diving, and fast skip-roping. They have appeared on various television programs, at three Super Bowls and in numerous venues across the country.
Finding Peace
"My Journey: From Active Duty to Discovering Pieces of Peace, a personal account of military experiences and lessons learned over two decades in the military, and the journey to reclaim pieces of peace every day" is what the 2020 Margie Parker Teach-In for Peace is all about. Set for Feb. 4 in Room 108 of the Carbondale Civic Center, 200 S. Illinois Ave., the event begins with social hour at 6 p.m.
Natasha Erskine, Chicago Veterans for Peace public school parent activist, will speak at 7 p.m. She enlisted in the U.S. Air Force while a high school senior and  went on to serve in a number of key military roles over the course of her 20-year career before retiring in 2016. She deployed with Army and Marine units to expedite the drawdown from Iraq and redeployment to Afghanistan. As the only Air Force Osprey weapon system support manager, Erskine led programmatic acquisition for 50 specialized aircraft valued at $4.4 billion.
While stationed in northwest Florida, Erskine found a reignited focus on connecting with her community and getting involved with community organization. She'll share her insights into finding personal peace.
Donations for local food banks will be accepted at the event in memory of Margie Parker, who served as an organizer and officer for the Peace Coalition of Southern Illinois.
Hip Hop Caucus keynote
Rev. Lennox Yearwood Jr., president and CEO of the non-profit, non-partisan Hip Hop Caucus, will be the keynote speaker for Black History Month. He will address the "Importance of Voting" at 5 p.m. on Feb. 11 in the SIU School of Law Lesar Law Building Auditorium.
A minister, community activist and retired United States Air Force officer, Yearwood is very influential in the world of hip hop politics, serving as a key architect of P. Diddy's "Vote or Die!" campaign prior to the 2004 presidential election. He led the 2008 launch of "Respect My Vote", a campaign and coalition that works with hip hop artists to engage young people in the electoral process.
Yearwood's efforts have been directed at a variety of causes, including environmental issues, engaging young people in the politics, fighting climate change and helping those who have been suffering due to natural disasters.
He established the award-winning Gulf Coast Renewal Campaign to help those affected by Hurricane Katrina in 2005, has led campaigns working toward divestment of fossil fuels, was dubbed a New Green Hero by Rolling Stone magazine and was named a Champion of Change by President Barack Obama.
Diversity in Aviation
Four aviation student groups on campus are collaborating to present the inaugural Aviation Diversity Luncheon at 11 a.m. on Feb. 21 at the Transportation Education Center. The Aviation Student Diversity Leadership Council event will feature a variety of speakers from the aviation industry, sharing about their professional journeys, diversity and the challenges they have overcome.
The Organization of Black Aerospace Professionals, Women in Aviation, National Gay Pilot's Association and The Association for Women in Aviation Maintenance have invited panelists from numerous air transportation companies to participate.
Anyone may attend and there is no cost but all must RSVP by Feb. 7. For more information email diversity.luncheon@gmail.com. 
Much more on tap
2020 Census Q&A sessions, a showing of the movie "Harriet," an Afrocentric Fashion Show, a poetry event, Dunham Dance Technique presentations, the Tunnel of Oppression and numerous other events will also take place during the month.
"The Black Vote with MK," originally slated for Feb. 13, is now scheduled for 5 p.m., Feb. 20  in Student Services Building Room 150/160.  Recent SIU graduate Mikala Barrett will be featured.
All events are open to the public and unless otherwise specified, free.
Find the complete schedule and additional information online at www.smrc.siu.edu.
Call 618/453-3740 for more details.
Black History Month 2020 at SIU is sponsored by the Black Resource Center and the Office of Associate Chancellor for Diversity, with assistance from numerous other campus units and offices.