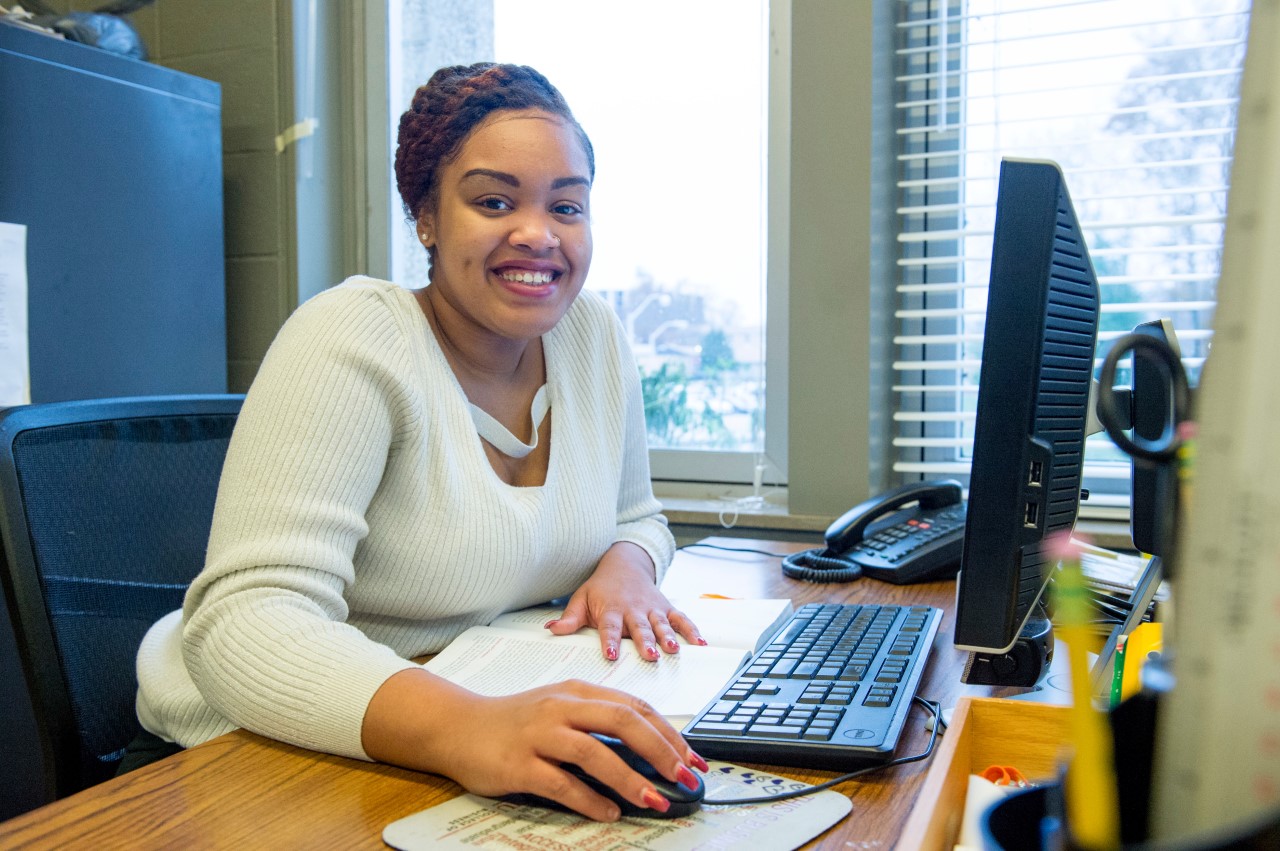 January 14, 2020
SIU's Online MBA program is again tops for Illinois universities
CARBONDALE, Ill. — Southern Illinois University Carbondale's online MBA is the top-ranked program in the state of Illinois and among the top 1/3 of all ranked programs in the nation, according to the U.S. News and World Report "2020 Best Online MBA Programs" rankings released today (Jan. 14).
SIU is tied for the 69th spot on the list. This marks the second consecutive year that SIU claimed the highest position in the state and once again SIU is the only Illinois institution earning a spot among the programs ranked in the top 125 in the United States.
In addition, the university earned a spot on the publication's "Best Online MBA Programs for Veterans" list, coming in tied at No. 42.
Consistently ranked
"It's quite an accomplishment to be the top-ranked program in Illinois and a credit to the faculty, staff and students who have worked so hard to make our program top-notch," Terry Clark, dean of the College of Business, said. "SIU has a long tradition of serving our veterans and we're also proud that U.S. News has recognized the College of Business and our online MBA program for being among the best for vets."
In addition to earning consistently high rankings from U.S. News and World Report, the online MBA program also claimed a spot on the Poets & Quants Top Online MBA Programs of 2020 list, SIU was the only Illinois institution on this list. It's the third consecutive time SIU has earned that honor, coming in most recently at No. 27.
Earning prestigious recognition from U.S. News and World Report, as well as Poets & Quants, is a testament to the quality of SIU's online MBA program, College of Business administrators say.
Scoring based on several factors
US News and World Report determines its scores and rankings based on five different criteria, with SIU achieving a score of 74. The benchmarks are:
Engagement – how the program promotes interaction among classmates and instructors along with how responsive faculty and staff are to students and how helpful they are in creating an experience that encourages students to complete their degrees in a reasonable time.
Experts' opinions – based on surveys by high-ranking academic officials affiliated with MBA programs.
Student excellence – the proven abilities, accomplishments, aptitudes and records of students to indicate they can successfully complete the coursework.
Student services and technologies – the inclusion of diverse online learning technologies to provide greater flexibility for students as well as a strong support system including career guidance, financial aid resources and other assistance.
Faculty credentials and training.
The scores are calculated and weighted, with engagement and expert opinion bearing more on the final determinations.
Prepares graduates for diverse careers
SIU's online MBA program just launched 11 years ago, and it is unique in that it offers three MBA program options. Students can choose:
A traditional MBA.
An MBA with analytics for managers concentration, introduced in 2019, giving students the chance to enhance their degrees in one of the fastest growing employment arenas – business analytics.
An MBA with agribusiness economics concentration, which became available in 2016, preparing graduates for managerial careers in the growing field of agribusiness.
"As the business landscape evolves, we continue to enhance our program to assure it provides a top-quality learning experience for our students while preparing them for the business world of 2020 and beyond," Clark said. "This ranking is wonderful recognition of SIU's online MBA program excellence."
Totally online and versatile
SIU's online MBA program is fully accredited by the Association to Advance Collegiate Schools of Business (AACSB) and is 100 percent online. Students never need to come to campus, although they are welcome to attend commencement to receive their diploma if they would like.
The program is designed with working professionals in mind. Classes begin each fall and students progress through the 23-month program as a group. About 85 percent of the courses are delivered by the same faculty who teach the on-campus classes. While the classes are online, they are interactive as well.
Apply now
Applications are still being accepted for the next online class, which begins in June.
For more information, visit https://onlinegrad.business.siu.edu/, email onlinerep@business.siu.edu or call 618/453-3030.