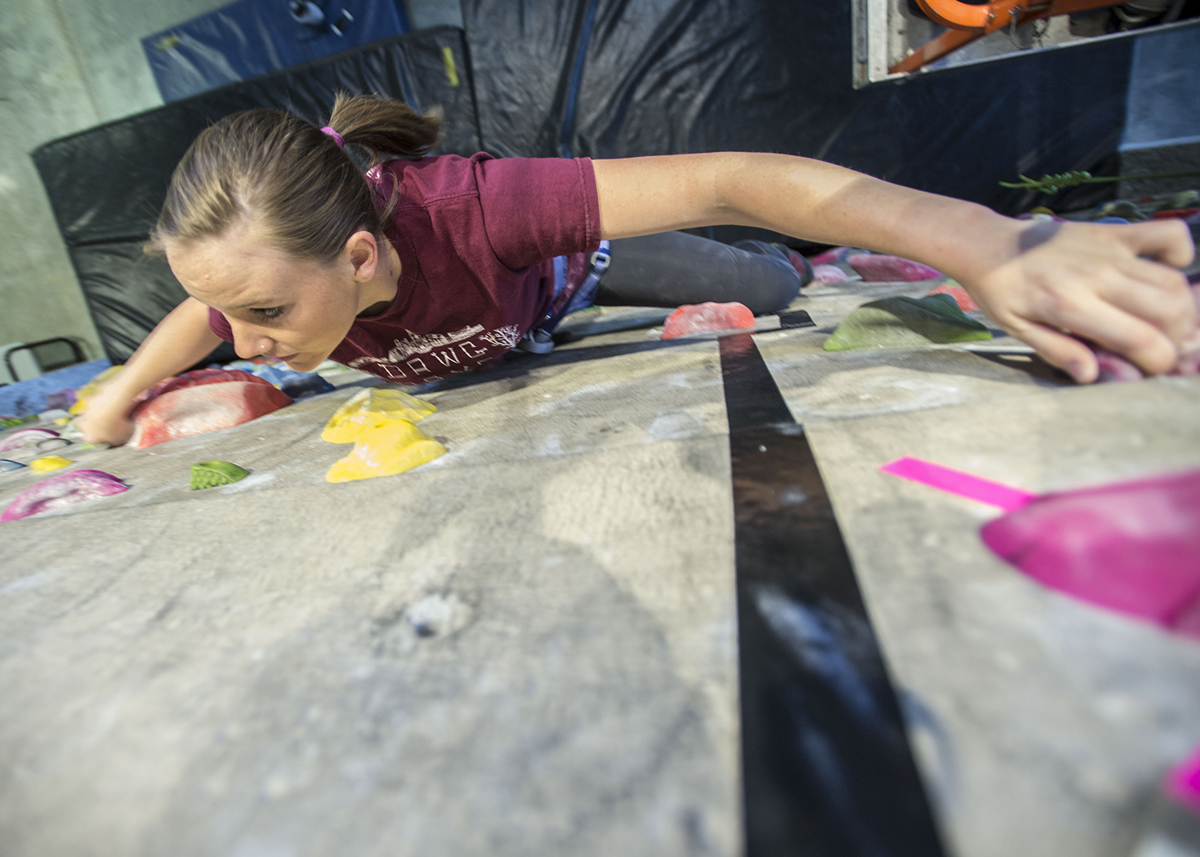 January 07, 2020
Visit SIU's Student Recreation Center during the free Jan. 12 Community Day
CARBONDALE, Ill. — Have you ever wondered what all can be found in the Student Recreation Center at Southern Illinois University Carbondale?
Community Day 2020 on Sunday will give visitors a chance to discover for free the wide array of equipment, facilities and services that are available.
Everyone welcome
The third annual event is from 1 to 5 p.m. and everyone is welcome to attend. Parking is free as well. Children ages 17 and younger may participate, but must be accompanied by a parent or legal guardian.
Activities include open recreation, open swim, the climbing wall, yoga and more. The center also boasts:
Several basketball/volleyball courts.
A natatorium with an Olympic-size swimming pool.
Two indoor walking/jogging tracks.
Racquetball and squash courts.
Three weight rooms.
Numerous fitness and cardio equipment areas.
Anyone can join
SIU students gain membership through student fees, but SIU faculty, staff and community members may join the center and take advantage of the facilities and programming.
Assorted classes are offered throughout the year at SRC. Some, including group fitness classes, are free to members while others carry a nominal fee. The Competitive Sports Office gives students and members the opportunity to participate in assorted intramural sports as well.  The Access Inclusive Recreation program assures that students and members can utilize the facility, programs and services regardless of any physical disability and emotional/psychological situation.
Youth classes are also available and SIU students can participate in 29 sports clubs, too.
Discount memberships offered
Anyone who isn't currently a Student Recreation Center member can purchase an annual membership at a 25% percent discount on Sunday. The promotion is only available to those who are not already members or whose membership expired before June 2019.
The 25% percent annual membership includes a complimentary 10-visit guest pass. Membership must be paid in full on Sunday to receive the discount. The discount is not available for payments in installments or through payroll deductions.
To learn more
For additional information about Community Day 2020 or the SIU Student Recreation Center, visit www.rec.siu.edu or call 618/453-1277.