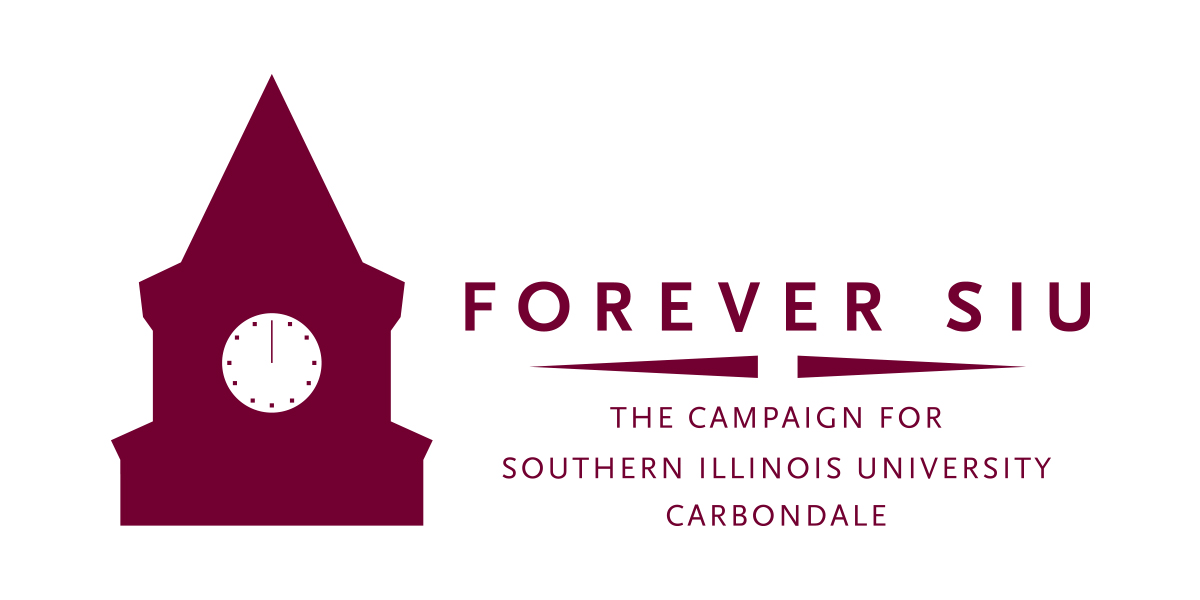 December 19, 2019
Forever SIU Campaign extended after surpassing $90 million
CARBONDALE, Ill. — A three-year fundraising campaign for Southern Illinois University Carbondale will be extended after raising $90 million, surpassing its goal of $75 million. 
The Forever SIU campaign, slated to end in December 2019, will be extended through June 2024 with a new goal of $200 million. 
"We are continuing the momentum created through the generosity of our alumni and friends," said SIU Chancellor John M. Dunn. "Their confidence in the future of SIU has inspired us to keep moving forward. Launching the extension during our 150th year gives us an additional platform to tell the story of our impact regionally, nationally and internationally." 
Dunn said the first phase of the campaign focused primarily on students and academic programs. Of the $90.6 million raised to date, $44.5 million supports student scholarships and fellowships while $43.6 million supports academic excellence. 
"We are expanding our focus to include all aspects of the university," he said. "While students and programs will still be front and center, we are also emphasizing faculty support, research and enhancement of facilities. This will be a comprehensive campaign that positions the university for the next 150 years." 
Goals for the expanded, $200 million campaign are $80 million for students, including scholarships; $80 million for academic and supporting programs that promote student success; $20 million for faculty, including endowed chairs; $10 million for research initiatives and $10 million for facilities. 
Dan Korte, an SIU Foundation board member who serves as co-chair of the Forever SIU campaign, said the decision to extend the campaign was based on its success to date. 
"We had high expectations when we launched the campaign in January 2017, and our donors met and exceeded them," said Korte, a 1985 graduate of the university's College of Engineering. "Extending the campaign allows us to connect with even more people who are committed to SIU's future." 
SIU Foundation Board President David Delaney, a 1983 alumnus who studied agriculture, said that the campaign has tapped into the philanthropic spirit of alumni who want to give back to their alma mater. 
"Philanthropy is powerful and rewarding for both the university and its donors," Delaney said. "A gift can transform the life of a student or lead to a ground-breaking discovery. The foundation's role is to build meaningful connections that benefit everyone involved." 
The campaign extension aligns the Forever SIU campaign with the majority of university fundraising campaigns, which typically last seven or eight years, according to Rae Goldsmith, chief executive officer of the foundation. 
"Donors are often surprised that there are so many ways they can make gifts, from donating stocks or real estate to rolling over IRAs depending upon age," she added. "From outright gifts to pledges to deferred gifts, there are many tools that can help a donor make a difference." 
For more information visit foreversiu.org.