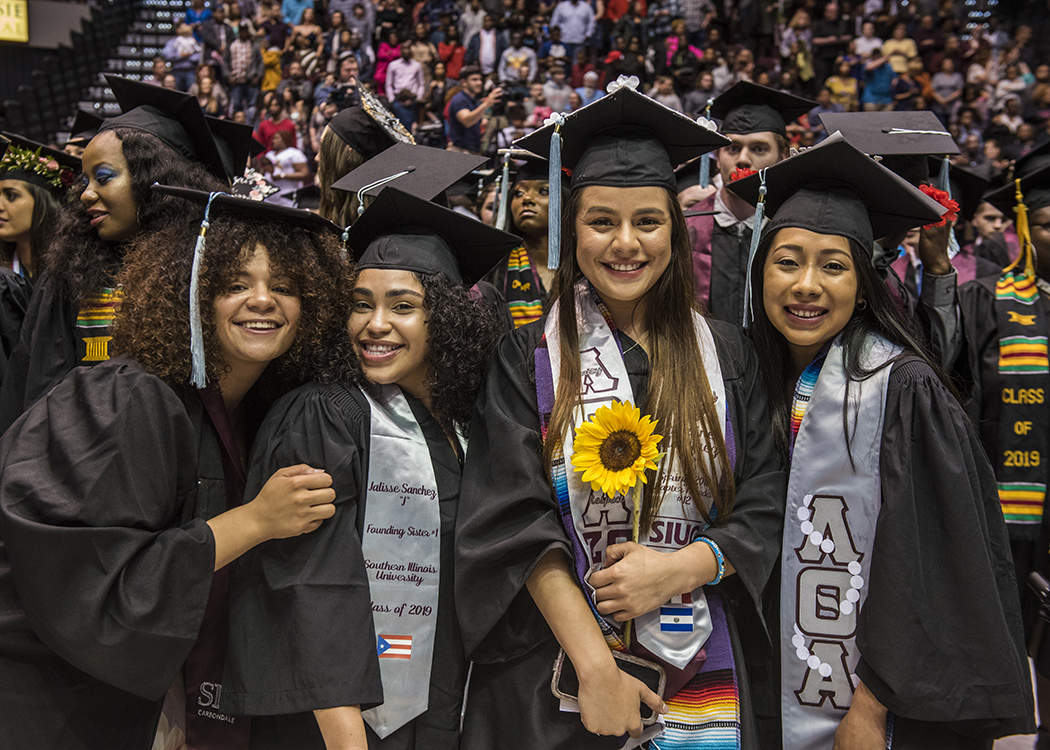 December 05, 2019
SIU Carbondale 2019 fall commencement is Dec. 14
CARBONDALE, Ill. – The academic achievements of more than 1,100 Southern Illinois University Carbondale students will be celebrated at fall 2019 commencement exercises on Dec. 14.
The commencement ceremony for all colleges including the SIU School of Law begins at 2 p.m. at the Banterra Center. As of Dec. 2, there are 1,106 candidates for degrees: 827 for bachelor's degrees, 196 for master's degrees, 55 for doctoral degrees, 15 for law degrees and 13 for associate degrees.
---
Media Advisory
Reporters, photographers and camera crews are welcome to attend the commencement ceremony.
---
Significant achievement
Chancellor John M. Dunn said commencement is a significant achievement for graduating students and provides an opportunity for them to celebrate their accomplishments with family and friends.
"The best part of the holiday season is watching our December graduates walk across the stage and receive their diplomas," he said. "While each student will be taking different paths to fulfill future goals, the one bond they each share is they will forever be Salukis."
The commencement ceremony is open to the public and tickets are not required. More information is available at commencement.siu.edu. The ceremony will be available via livestream by clicking on the "Watch Live" button on the commencement.siu.edu website.