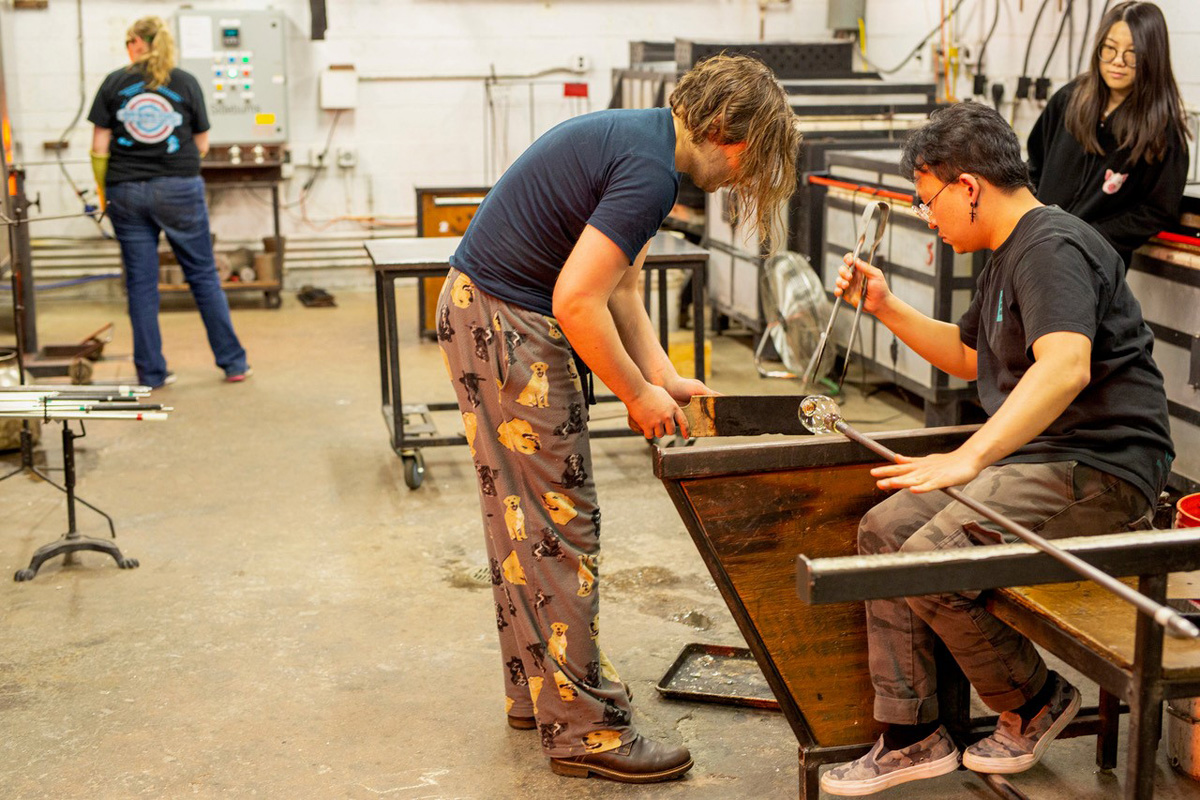 October 08, 2019
SIU Art and Design students host annual open house, tours and demonstrations Oct. 18
CARBONDALE, Ill. – The works of 33 Master of Fine Arts students in Southern Illinois University Carbondale's School of Art and Design will be featured in a special event next week. 
The annual Open Studio tour will start at 3:30 p.m. on Oct. 18. The Open Studio tour gives visitors an opportunity to meet and talk with artists and designers, learn about how their work is made, and see active demonstrations. 
An undergraduate art show is also set for 6:30 p.m. in the Glove Factory Building's surplus gallery.
The tours and art show are free and open to the campus community and the public.   
---
Media Advisory
Reporters, photographers and news crews are welcome to attend the demonstrations and speak with the student artists. For more information, contact Mark Pease, associate professor and head of the School of Art and Design's graduate studies program, at markpease@siu.edu or 618/453-3260.
---
Available to discuss their artwork 
The open house will be at five different locations on campus. Each of the participating students will be in their studios to welcome visitors and discuss their artwork. 
The schedule, with event locations, is: 
For more information on the program contact the School of Art at Design at 618/453-4315.