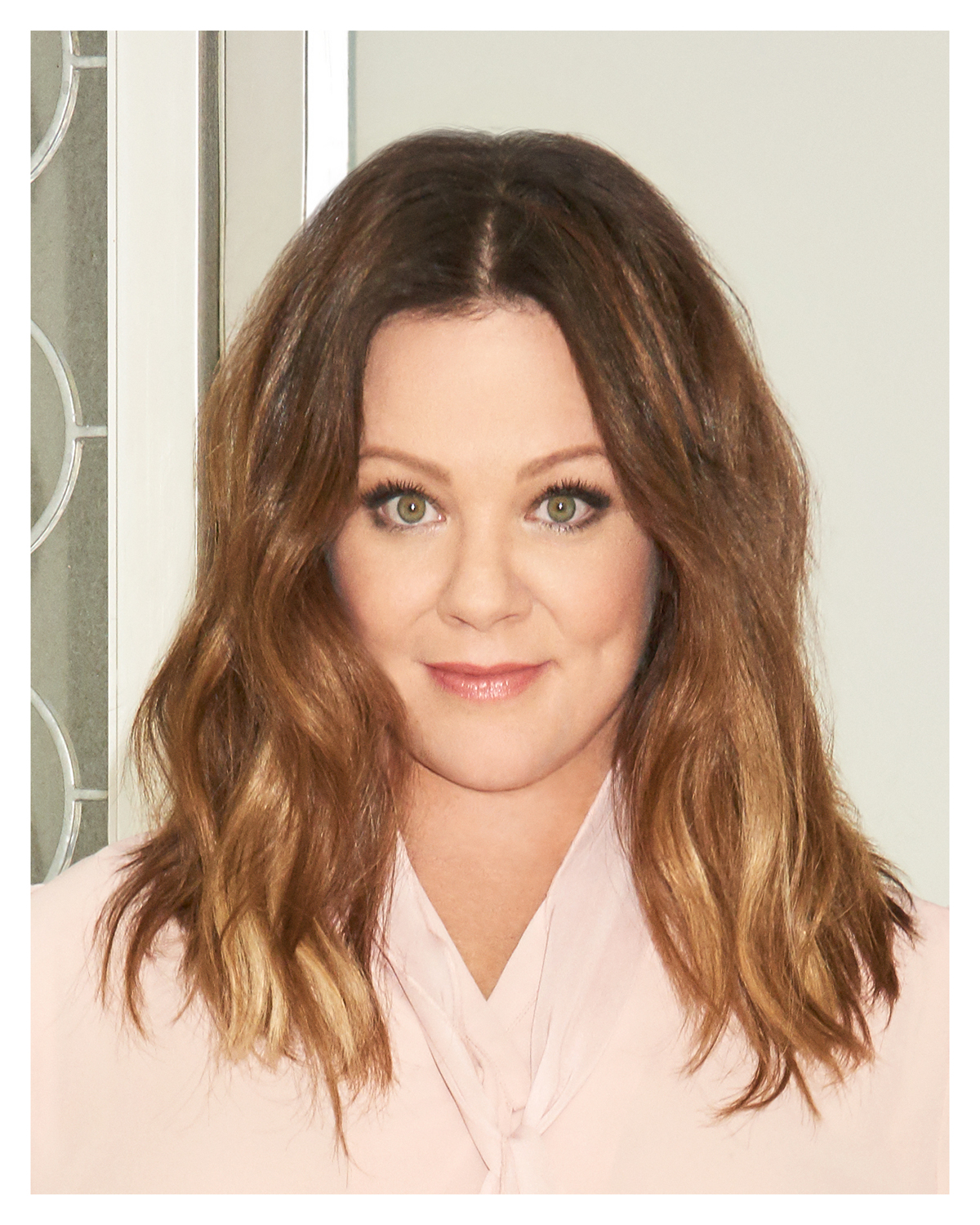 Melissa McCarthy (photo provided).
May 06, 2019
Melissa McCarthy to receive an honorary doctorate at SIU's 2019 commencement
CARBONDALE, Ill. — Two-time Emmy Award winner and two time Academy Award nominated actor, director, producer and designer, Melissa McCarthy is returning to Carbondale to receive an honorary doctorate of performing arts at Southern Illinois University Carbondale's May 2019 commencement. 
With over a billion dollars in box-office receipts and  known for her performances in movies such as "Bridesmaids," "Spy," "The Boss," "Tammy," "The Heat," and this years "Can You Ever Forgive Me?" McCarthy's journey started at SIU studying fashion design. 
Leaving for New York after two years to further her fashion studies, McCarthy began performing stand-up at places such as The Duplex, The Improv and Stand-Up New York. After moving to Los Angeles she joined the legendary Los Angeles comedy troupe, The Groundlings, spending nine years as a main-stage member of the renowned group. 
After gaining fans and attention for her years with the Gilmore Girls, McCarthy landed the lead role on the show "Mike and Molly," earning her first Emmy Award and two additional nominations. She received a second Emmy Award and four additional nominations after hosting Saturday Night Live five times. 
McCarthy, received her first academy award nomination for her comedic portrayal as Megan in the popular romantic comedy, "Bridesmaids." She has won the Inaugural People's Icon Award at the 2018 People's Choice Awards, along with the coveted Comedic Genius Award from MTV.
Most recently, she has received nominations for an Academy Award, a British Academy Film Award, a Screen Actors Guild Award, a Critics Choice Movie Award and a Golden Globe award for her 2019 critically acclaimed movie, "Can You Ever Forgive Me?" 
Tracing her roots back to SIU 
A native of Plainfield, Illinois, McCarthy came to SIU in 1988 for fashion design and merchandising. 
McCarthy's connection to SIU goes even deeper than the years she spent in school, as her husband, Ben Falcone, is a Carbondale native. While the two met while performing and studying at the renowned Groundlings Theatre and School in Los Angeles, they both lived in Carbondale at the same time. 
Falcone is a Carbondale Community High School graduate, with his parents still living in the area. Those roots snuck into McCarthy's professional career, with the opening scene of her hit movie, "Tammy," being set in Murphysboro, Illinois. 
"I'm thrilled and honored to be returning to Southern after all these years, and as a doctor no less," McCarthy said. "GO SALUKIS!" 
In addition to her impressive acting career, McCarthy returned to her designer roots and created an eponymous clothing line.  
McCarthy will next be seen in Warner Brothers gangster drama "The Kitchen" alongside Tiffany Haddish and Elisabeth Moss, which will hit theaters this summer.  
With Falcone at the helm again, the couple are also hard at work on the comedy "Super Intelligence," coming out this holiday season from Warner Brothers.  
McCarthy will attend the May 11 commencement at the SIU Arena. 
Commencement is May 11
Commencement is divided into three ceremonies. McCarthy will receive an honorary doctor of performing arts degree at the 5:30 p.m. commencement celebration.
9 a.m. ceremony
College of Agricultural Sciences.
College of Liberal Arts.
College of Science.
School of Medicine.
1:30 p.m. ceremony
College of Business.
College of Education and Human Services.
5:30 p.m. ceremony
College of Applied Sciences and Arts.
College of Engineering.
College of Mass Communication and Media Arts.
For more information on the 2019 commencement, go to commencement.siu.edu.