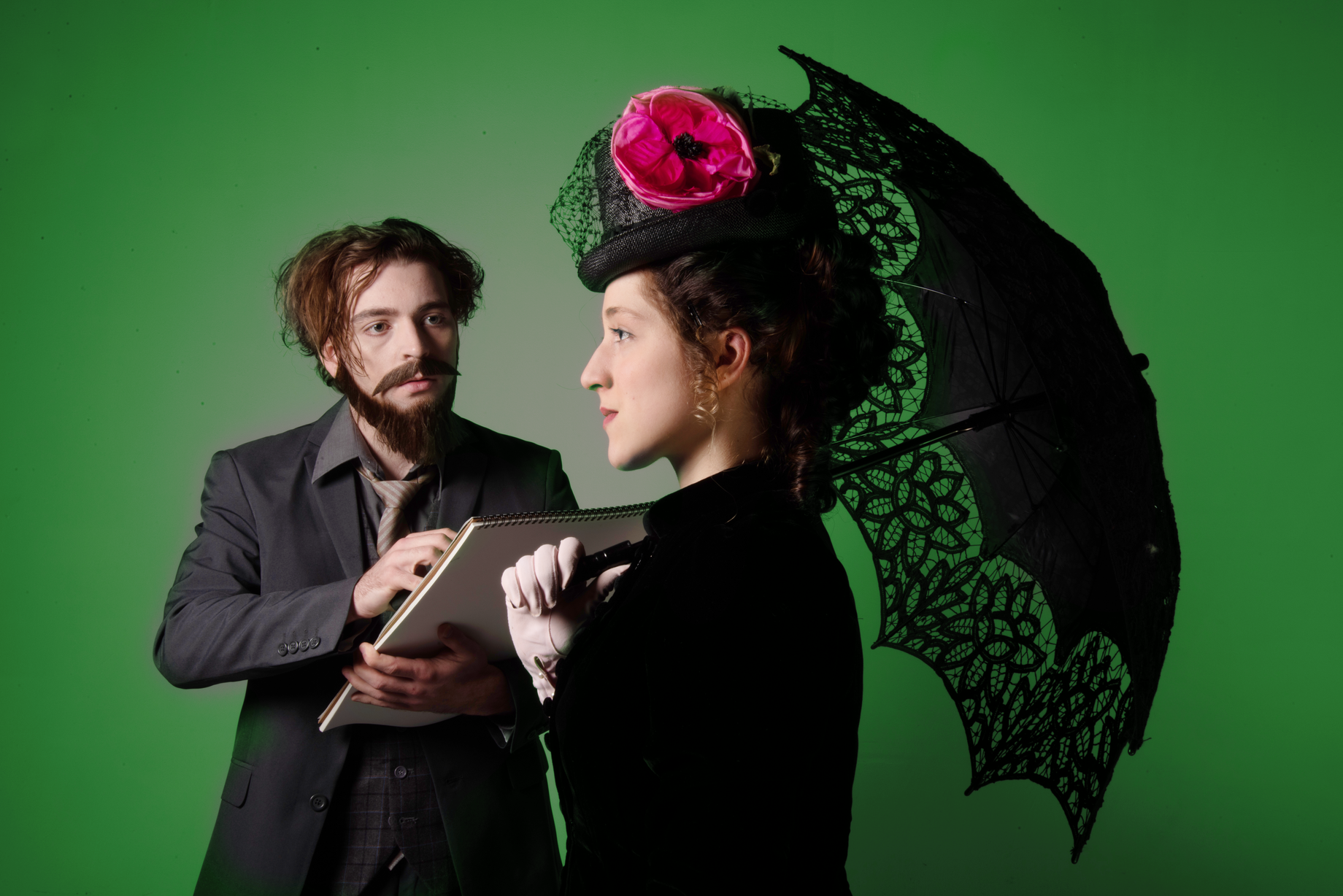 February 06, 2019
Pulitzer Prize winning musical, "Sunday in the Park with George," highlights spring opening for SIU Theater
CARBONDALE, Ill. — Art is not an easy pursuit. It can be exhausting, expensive, time-consuming and addictive. Yet, when you fall in love with creating, how much are you willing to sacrifice to follow your passion?
Southern Illinois University Carbondale's Department of Theater is back with another performance sure to entertain and inspire you. Motivated by the painting at the Art Institute of Chicago, "A Sunday Afternoon on the Island of La Grande Jatte" by George Seurat, this musical draws you in to explore the deeper side of art and the joys of pursuing what you love.
"Sunday in the Park with George," set for Feb. 21-24 at the McLeod Theater, is performed primarily by students working toward a career in the arts and explores the challenges of balancing a life a little unique from the common style.
Letting passion and devotion drive your work
For Timothy Fink, head of the BFA program in musical theater, this play challenges you to let passion and devotion drive your work.
"'Sunday' is a passion project for me and putting it together has been a pure joy," Fink said. "Equally rich theatrically and musically, 'Sunday' attempts to do more than amuse us. It engages us with profound themes, interesting characters, visual interest, witty and sophisticated lyrics, and music meticulously constructed to suit the story."
As Stephen Sondheim's most autobiographical musical, the play explores the challenges of creating art by comparing two artists, 100 years apart and both named George. Sondheim's experimental work went on to a Tony nominated best musical Broadway run and won the Pulitzer Prize for Drama in 1985.
Jenny Choo Kirby is the musical director for SIU's rendition of the award-winning production. The book of the play is by James Lapine, with music and lyrics by Stephen Sondheim.
Performances start Feb. 21
Performances will occur:
7:30 p.m. on Feb. 21, 22 and 23.
2 p.m. on Feb. 24.
A pre-show lecture will be held before the Sunday matinee at 1:30 p.m. on Feb. 24.
Tickets on sale now
Tickets are $18 for adults and $6 for students. Purchase:
By phone at 877-SALUKIS (877-725-8547).
Online at events.siu.edu.
In person at the SIU Arena or McLeod Theater box offices, Monday-Friday, noon-4:30 p.m.
By mail to: SIU Ticket Office, Lingle Hall – Mail Code 6620, 1490 Douglas Dr. Carbondale, IL, 62901.