November 13, 2018
SIU faculty diversity excellence honored
CARBONDALE, Ill. — Southern Illinois University Carbondale's long-standing commitment to diversity and inclusion is once again apparent as three faculty members recently earned special recognition.
Franca wins SIU system award
 Maria Claudia Franca, associate professor and program coordinator for the Communications Disorders and Sciences Program at SIU's Rehabilitation Institute, won the Diversity Excellence Award, presented by the SIU Board of Trustees in October.
Franca is a double alumna of SIU, earning her doctorate in rehabilitation with a concentration in communication disorders and her master's degree in communication disorders and sciences. She developed and teaches "Cultural Diversity Aspects of Communication Disorders," a course designed to increase multicultural awareness and skills. Originally developed for Communication Disorders and Sciences students, it has now expanded to involve students from other majors.
Franca has earned other honors
Franca is also the recipient of the Mark and Susan Ashley Endowed Professorship, the SIUC Provost Faculty Fellowship, the College of Education and Human Services Scholar Excellence Award for 2017, the Faculty Excellence Award in 2012 and is a two-time winner of the Rehabilitation Institute Teacher of the Year Award, for 2016 and 2011.
She is active in a variety of organizations and has received national diversity and leadership awards from the American Speech-Language-Hearing Association, as well as presenting her research at organization conventions and elsewhere. In addition, she holds a leadership position with that organization and with the Illinois chapter.
Research and study abroad interests
Franca's research interests include the multicultural aspects of communication, the effects of hydration and caffeine on the voice, comparisons between objective and perceptual assessment of the voice and vocal demands for professional voice users such as singers and teachers.
She also collaborates with other scholars and is involved in developing study abroad programs.
Two faculty members named Cook Professors
SIU Carbondale awards the Judge William Holmes Cook Professor fellowships to two minority tenure or tenure-track faculty members every three years and the newest recipients are Saran Donahoo and Seung-Hee Lee.
Cook was an SIU alumnus with a long and distinguished legal career and his estate provides funding for the fellowships in order to maintain and increase campus racial and ethnic diversity. Meera Komarraju, interim provost and vice chancellor for academic affairs, and Todd Bryson, interim associate chancellor for diversity, announced the selection of Donahoo and Lee.
Donahoo part of COEHS faculty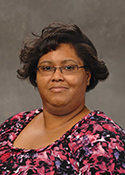 Donahoo is chair and professor in the Department of Educational Administration and Higher Education as well as director of the College Student Personnel Program. 
She is a double alumnus of the University of Illinois at Urbana-Champaign, earning her doctorate in higher education administration and her master's degree in history there along with a bachelor's degree in secondary education from the University of Arizona.
Active in research, mentoring and publishing
Her research interests include educational policy, international/comparative education, legal issues that affect education and educational diversity and equity in all levels of the educational system. Recently, she's been studying connections between air, identity, careers and post-secondary education.
She mentors students, helping them handle campus life, complete their degrees and successfully transition to careers. She also served as associate educator for media reviews for the "Journal of Student Affairs Research and Practice" and has published works in areas related to her research.
Lee is School of Architecture faculty member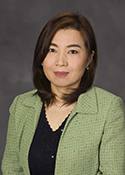 Lee is a professor of fashion design and merchandising in the School of Architecture, part of SIU's College of Applied Sciences and Arts.
An internationally recognized fashion merchandising scholar, she earned he bachelor's degree in clothing and textiles from Ewha Womans University in Seoul, Korea and both her master's and doctoral degrees in fashion merchandising from The Ohio State University.
Research has earned grants and awards
Her research interests include brand marketing, fashion theory development, cross-cultural consumer behavior, social responsibility marketing/fashion sustainability and fashion technology. She has obtained more than $1 million in research grant funding from various sources. She has more than 190 research presentations at national and international conferences and more than 130 published articles in prestigious academic journals to her credit, along with book and book translations to her credit.
Lee has earned a variety of awards and recognition for her research, writing and presentations and is also involved with fashion merchandising convergence interdisciplinary collaborations with faculty from other academic disciplines.
Her work has led to invitations to co-teach "Brand Marketing" at the University of Vienna (Austria) and research presentations at international conferences and for fashion corporations. She has served on the editorial board for more than 10 journals and as a reviewer for over 30 international journals.