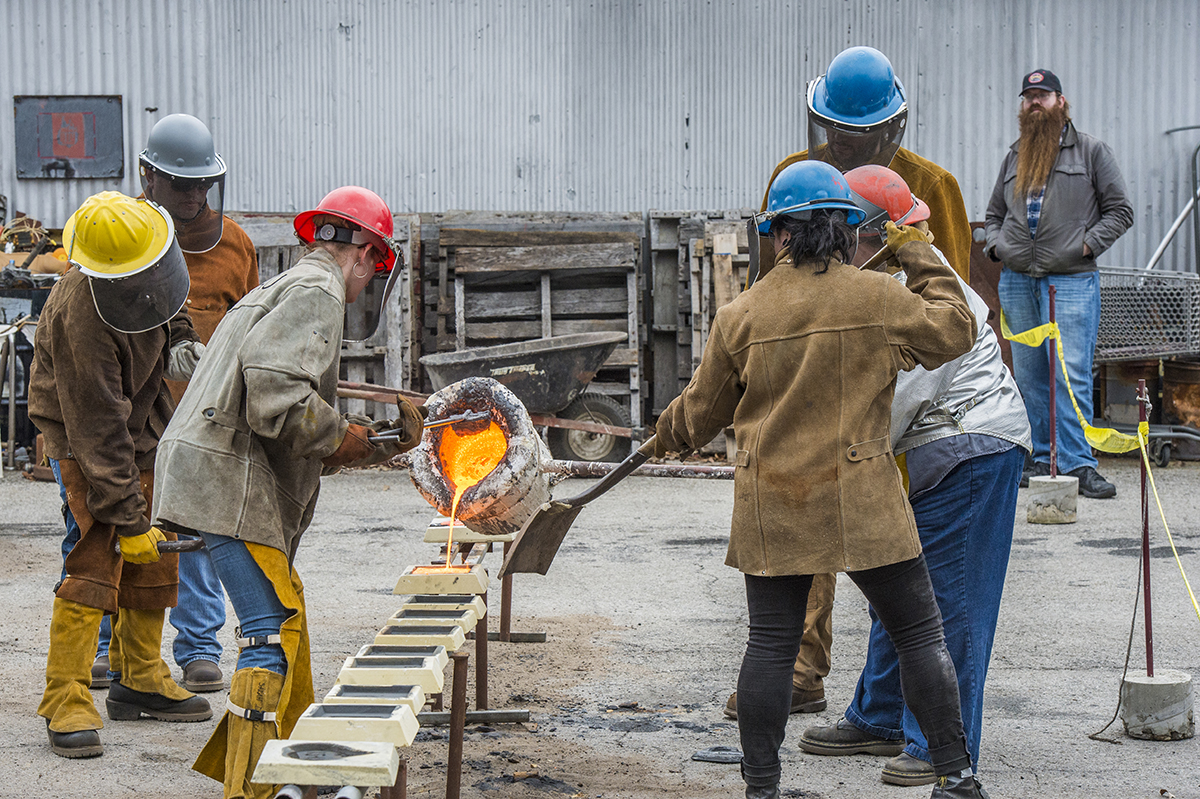 October 15, 2018
Open studio tours give community a unique look into SIU's Art and Design creative space
CARBONDALE, Ill. — Another year of intriguing open studio tours from the school of Art and Design at Southern Illinois University Carbondale are on tap for Oct. 19.
The event allows individuals to view the workspaces and experience the wide range of creative work done by the nationally recognized graduate program. Guests are welcome to visit with the artists in their studios to learn more about individual projects and techniques.
Tours available for multiple studios
The tours are available to faculty, students and community members. Participants may tour all of the studios or just a select few.
4 p.m. – Glove Factory (432 Washington Ave.) for painting, drawing, printmaking and sculpture.
5 p.m. – Pulliam Industrial Wing (580 W. Grand Ave.) for glass, metals and ceramics.
6 p.m. – Pulliam Design Wing (555 Clocktower Dr.) for design studio and SAM lab (Subtractive and Additive Maker).
6:30-7:30 p.m. – Pulliam In-between (555 Clocktower Dr. on north side of building), for cookout.
For more information, contact Mark Pease at 618/453-3260.