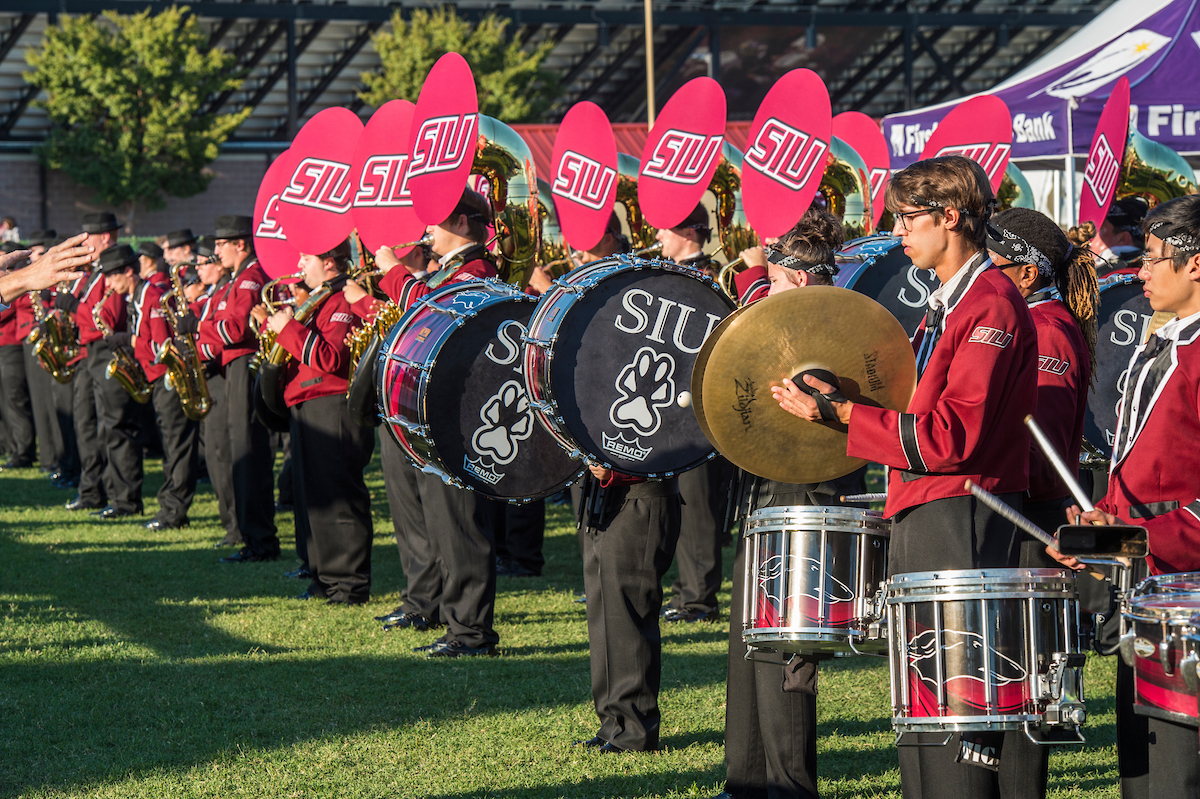 October 12, 2018
Media Advisory – SIU to host annual high school band competition
Music in Motion, SIU's annual competitive high school band competition, is back Oct. 13 at Saluki Stadium. The event features teams from 11 local high schools, representing 1,044 students. Participants will have an opportunity to perform at a high-quality venue, while also challenging other local competitors.
Beginning at 10 a.m., a different band will perform every 15 minutes. A panel of seven respected judges will adjudicate the performances, give recorded commentary and a score. Bands will compete in Class C, Class B, Class A, and Class AA (based on the size of their band), with trophies awarded to the winner in each division. An overall grand champion will be appointed, along with overall awards for drum majors, percussion and color guard.
The schools with bands participating are:
Illinois
Anna-Jonesboro.
Belleville West.
Carbondale.
Carterville.
Dunlap.
Metea Valley.
Pinckneyville.
Missouri
Kelly.
Mehlville.
New Madrid County Central.
Seckman.
The activities will conclude with the award ceremony at 1:15 p.m., following an exhibition performance by the Marching Salukis.
Reporters, photographers and news crews are welcome to cover the band competition at Saluki Stadium.
For more information, contact George Brozak, director of athletic bands and assistant director of bands at SIU, 618/453-2776 or gbrozak@siu.edu.