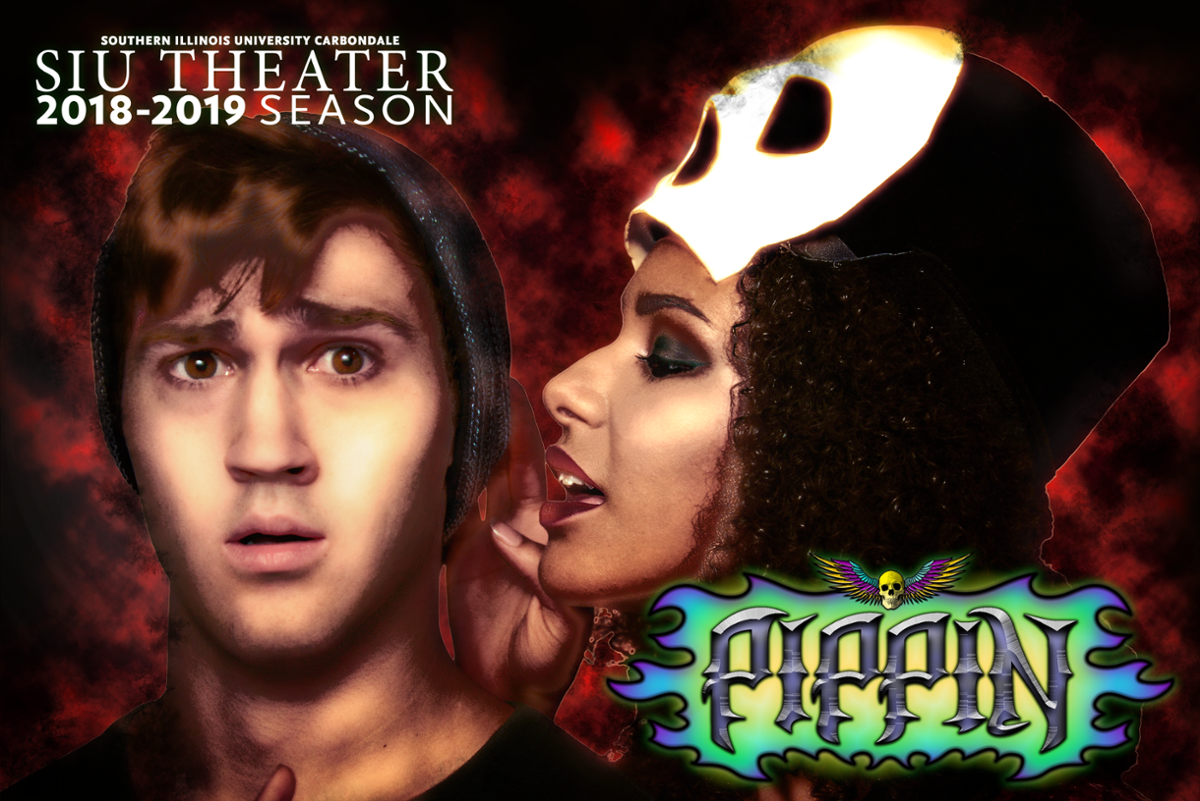 September 20, 2018
Theater season opens with a post-apocalyptic retelling of the musical "Pippin"
CARBONDALE, Ill. — What's better: five minutes of fame, or a long and boring life?
As the youngest son of the Holy Roman Emperor, Charlemagne, Pippin is searching for his purpose in life. He is encouraged by a traveling group of actors to try war, sex, politics, revolution, the simple country life and eventually a death defying final act of fulfillment.
If you're a fan of the post-apocalyptic world and are curious about how that might intersect with the world of song and dance, SIU Department of Theater and School of Music have a play that promises to provide, "magic to do, just for you!"
With a production design and staging inspired by "The Walking Dead," "Road Warrior," and similar films and pop culture icons, the first production of the fall theater season is sure to keep you on the edge of your seat.
"Pippin," which runs Oct. 4-7 in the McLeod Theater at Southern Illinois University Carbondale, follows the journey of a recent university graduate as he struggles to find the balance between responsibility and adventure. With deep questions and hard decisions, you won't want to miss this crazy, thought-provoking and fun-filled ride.
Play addresses the purpose of life
J. Thomas Kidd, director of SIU's production and Chair of the Department of Theater, sees this play as a unique combination of production styles.
"My approach to this production of has been greatly influenced by the work of Bob Fosse, who directed the original 1971 production of the musical and, not coincidentally, the director/choreographer that most influenced me as an artist," said Kidd. "I have always enjoyed his often cynical and dark view of life, love and the pursuit of happiness, and the manner in which he articulated that view in awkward actor positions and stage pictures, jarring juxtapositions of humor and violence, and a frank, intense, almost animal sensuality."
Setting the play in a post-apocalyptic world allowed the SIU design team — sets by faculty designer Tatiana Vintu and costumes and lights by student designers Hannah Griffin and Noah Murakami — to create a world where players travel between survivor tribes and make their living by entertaining and conning the locals. 
"This type of desperate and violent world seemed to me the appropriate setting for a play in which a life might be considered disposable if the act of disposal brings a moment of thrill and entertainment to others and to yourself," said Kidd.  "But make no mistake: this a musical comedy."
The story is told with a great deal of humor, and of course the ever present hope that good will triumph in the end. With music and lyrics by Stephen Schwartz, composer lyricist of the Broadway classics "Godspell" and "Wicked," and a book by Roger O. Hirson, "Pippin" is sure to keep you entertained.
Timothy J. Fink of the SIU School of Music is the musical director, and choreography is by SIU Theater Assistant Professor of Musical Theater Dance Darryl Clark.
Performances start Oct. 4
Performances for "Pippin" will occur at:
7:30 p.m. on Oct. 4, 5 and 6.
2 p.m. on Oct. 7.
A pre-show lecture will be held before the Sunday matinee at 1:30 p.m. on Oct. 7.
Get your tickets now
Tickets are available as a season package, or individual for each show.
Series tickets are $64 for adults and $24 for students.
Individual tickets are $18 for adults and $6 for students.
Both season and individual tickets can be obtained several ways:
By phone at 877-SALUKIS (877-725-8547).
Online at siu.edu
In person at the SIU Arena of McLeod Theater Box offices, Monday-Friday, noon-4:30 p.m.
By mail to: SIU Ticket Office, Lingle Hall – Mail Code 6620, 1490 Douglas Dr. Carbondale, IL, 62901.