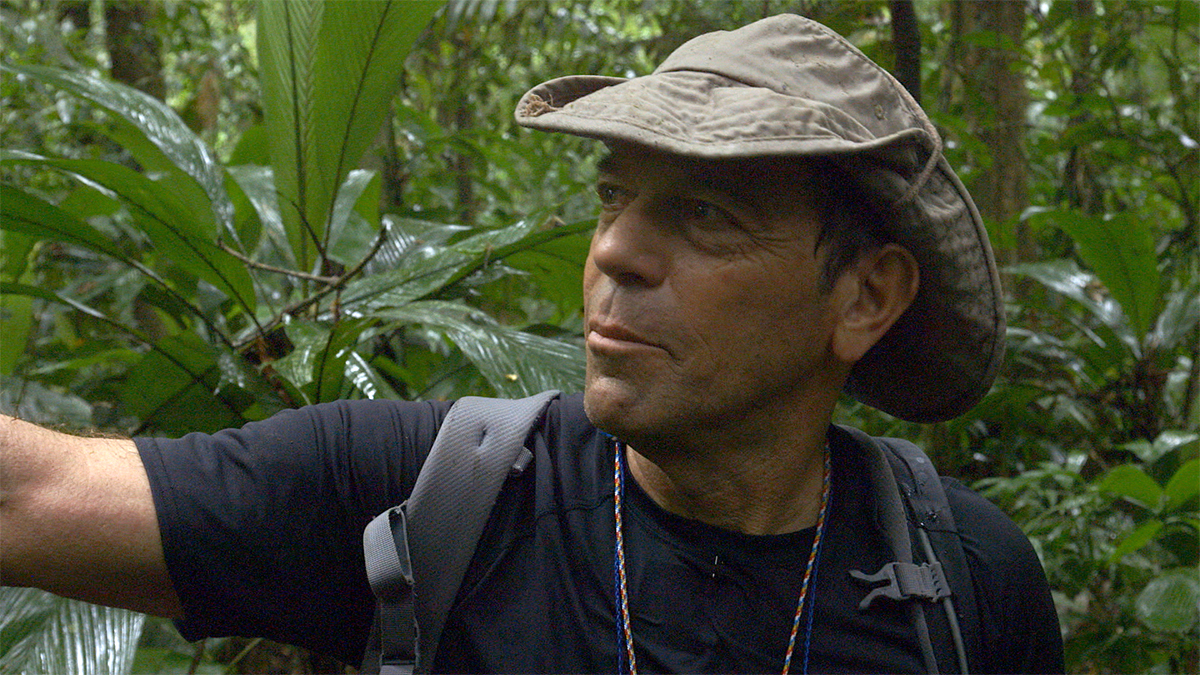 September 18, 2018
After uncovering a legendary lost city, internationally recognized explorer is back to tell the story
CARBONDALE, Ill. — For generations, tales of a city lost in the Honduran jungle were whispered about by explorers, archaeologists, gold prospectors, drug smugglers and geologists. While some claimed discovery, no proof was ever given.
That is, until documentary filmmaker and Southern Illinois University Carbondale alum Steve Elkins embarked on an effort that unearthed the legendary city and put Ciudad Blanca, the White City, back on the map.
Elkins set to speak at SIU
In heart-pounding detail, Elkins recounts his experience as expedition leader and discoverer of the mysterious ancient city in a remote Honduran jungle. With his story was featured in National Geographic and captured in the New York Times best-selling book "The Lost City of the Monkey God," Elkins is coming back to his alma mater to share an inside look at the daring adventure.
"Returning to SIU as a speaker completes a story that started nearly 50 years ago," Elkins said. "I feel I have come full circle since my experience at SIU, (which) actually provided the groundwork that would lead to my success decades later."
Free presentation begins at 7 p.m. Oct. 2, followed by reception and book signing
Elkins will be presenting at 7 p.m., Oct. 2, at the SIU Student Center Ballrooms. The event is free and open to the public. A reception and book signing will follow the presentation in the Student Center International Lounge.
Coming from a background in earth sciences and archaeology, Elkins will also take some time to speak to the students in the geomythology and geographic information system classes at SIU.
"I found a rock shelter deep in the Shawnee National Forest while a student. It turned out to be a very ancient archaeological site," Elkins said. "My professors, and the university, allowed me to do a 'special studies' quarter and investigate the site for credit. This not only fired my imagination, but inspired my lifelong desire to explore our world in many ways."
---
Media Advisory
Reporters, photographers and news crews are invited to attend a press conference at 10:30 a.m. on Oct. 2 to speak with Steve Elkins. The press conference will be held at Saluki Stadium, 3rd floor press box, suite 301. There may also be opportunities for photos and interviews before the presentation at 6 p.m. at the Student Center Ballrooms. For more information contact Vanessa Sneed at 618/453-7419 or email vsneed@siu.edu.
---
Finding the lost city
As a cinematographer, editor and producer, Elkins was always looking to blend his thirst for exploration with film-making. For him, the dream of finding the legendary city soon became an obsession.
When he read about a new mapping technology that used an airborne remote sensing method to effectively map the earth's surfaces beneath forest canopies, Elkins formed a company with the goal of exploring the Mosquitia jungle in Honduras, and producing a documentary film about the legend.
Enduring the extreme environment of the rainforest, Elkins' team survived poisonous snakes, lethal parasites and hidden mud-holes to uncover the ancient lost city. The team's efforts paid off, and their discovery quickly gained international attention.
Gaining international recognition
In 2017 Elkins was honored for his contributions to Honduras at a ceremony in Tegucigalpa, hosted by Honduran President Juan Orlando Hernandez and U.S. Ambassador James Nealon. Elkins has appeared on many media platforms such as TEDx, National Public Radio, CBS, Xinhua, BBC and more, and was featured in both a television episode and an article in National Geographic.
The legacy of the lost city continues with a team of multinational biologists, under the auspices of Conservation International, conducting a survey of the unique flora and fauna of the rainforest surrounding the lost city. A public/private foundation, the Kaha Kamasa Foundation, is also being organized to provide for continuing scientific research and conservation of the threatened area.
For more information on the event at SIU, contact Vanessa Sneed at 618/453-7419.