September 13, 2018
Six students chosen as 2018 SIU 'Chancellor's Transfer Scholars'
CARBONDALE, Ill. — Outstanding efforts in the classroom, leadership and community service are among the qualities of the six students chosen as inaugural 2018 Chancellor's Transfer Scholars at Southern Illinois University Carbondale. 
The scholarship is a significant achievement for students as it covers tuition and fees for two years. The six recipients were among more than 70 who participated during the Chancellor's and University Excellence Scholarship Interview Weekend this spring. 
Students must have a minimum 3.5 transfer GPA and the evaluations are based on students' leadership, community service and interview. Each student earned an associate's degree from an accredited community college. 
Illinois 
Carbondale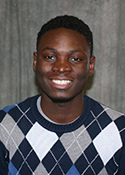 Joel M. Kisekini, John A. Logan College, is the son of Faustine Mondo and Seraphin Kisekini, and originally from the Democratic Republic of the Congo. Kisekini earned the college's President List honors for fall 2016 and Vice President list honors for fall 2017 and spring 2018. He received the Martin Luther King Memorial Scholarship Outstanding Student Award, and the SIU Carbondale 2018 Energy Scholarship Award. Kisekini was on the college's Chi Alpha Christian club staff and T-Plus Tutors. He is majoring in civil engineering.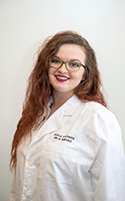 Kayla Rae Stuthers, John A. Logan College, is the daughter of Luther Stuthers. She was on the college's President's List and was named outstanding student in both chemistry and biology. Stuthers also participated as an undergraduate research assistant in the Southern Illinois Bridges to the Baccalaureate program, and was a member of the Phi Theta Kappa honor society. She was a biology and chemistry tutor. She is majoring in microbiology. 
Marseilles 

Amanda Leppert Gomes, Illinois Valley Community College, is the daughter of Laura and Judd Leppert. She graduated with presidential honors, made the college's dean's list and was an academic all-conference selection. She also earned Excellence in Mathematics and Excellence in Sociology honors. Gomes was a member of the college's Phi Theta Kappa honor society where she held various positions, was Science, Technology, Engineering and Entrepreneurship Art and Mathematics (STE2AM) Team co-president and International and Cultural Club member. She also participated in Feather River College Women's Soccer in Quincy, California and Rotary Club. She is majoring in anthropology and pre-medicine. 
Murphysboro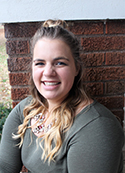 Tara O'Leary, John A. Logan College, is the daughter of Sally and Michael O'Leary. O'Leary received several scholarships, including the college's Foundation Academic Vocational Award Scholarship, Lions Club Scholarship, and the James D. Holloway Legislative Scholarship. She has been involved with the Murphysboro Apple Festival, Relay for Life, Angel Tree and Shop with a Cop. She is majoring in radiologic sciences. 
Tampico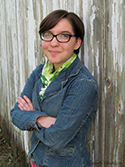 Claire Fettig, Sauk Valley Community College, is the daughter of Tara and Ted Fettig. She participated in choir and Cru, a Christian group similar to Campus Crusade for Christ. She is majoring in computer science. 
Indiana 
Floyds Knobs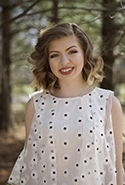 Meadow Ryann Drollinger, Ivy Tech Community College Sellersburg, Indiana, is the daughter of Jeannine Mohler. A member of Phi Theta Kappa honor society and scholarship recipient, Drollinger was selected an All-Indiana Academic Team member and placed in the Top 5 students of Indiana. She also received a One America Scholarship. An SIU cheerleader, she has been affiliated with the Miss America Organization and is founder of a charitable platform "Music With a Meaning." She is also co-director of a charity music festival, "Give Hope to the Homeless." She is majoring in psychology.