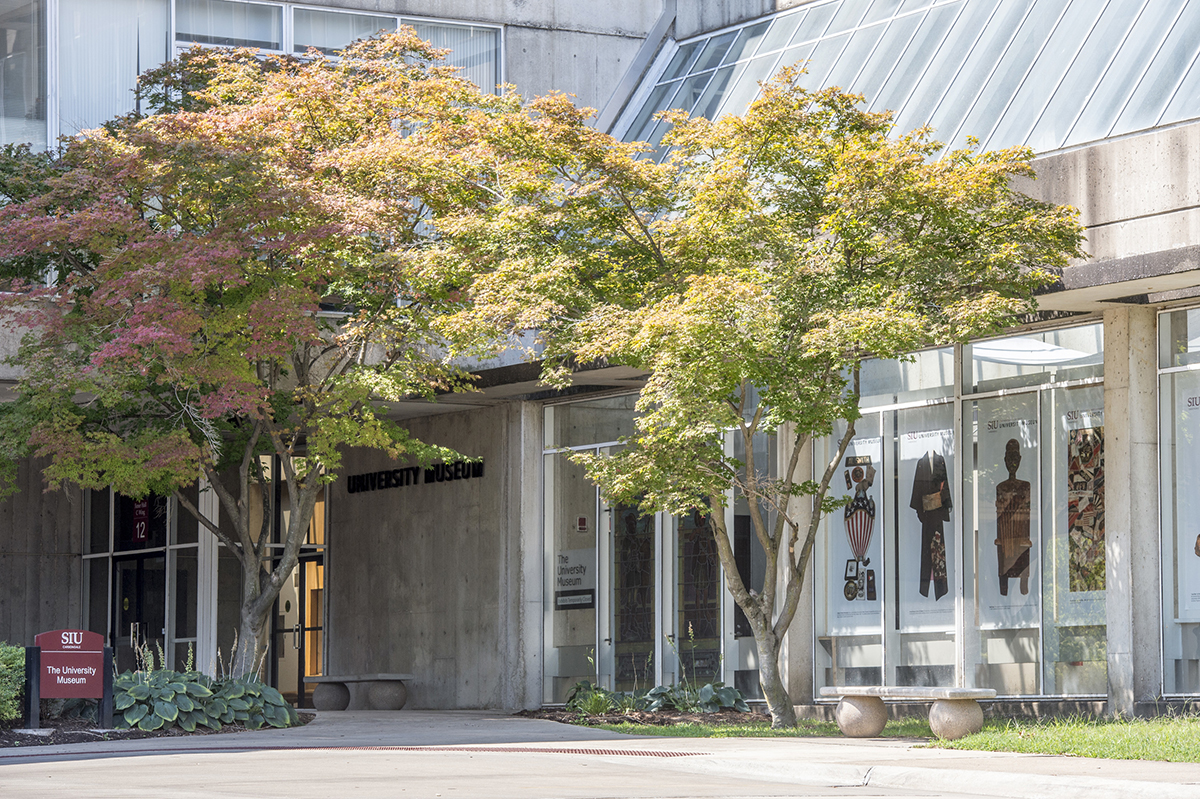 September 10, 2018
New original artwork and historical artifacts highlighted at free SIU University Museum reception
CARBONDALE, Ill. — As fall rolls around, the Southern Illinois University Carbondale Museum welcomes a new season of exhibitions. The museum will hold a fall exhibition, showcasing the unique work done by a variety of artists.
New exhibits
The opening reception will be held 4:30 to 7 p.m., Sept. 21, at the University Museum in Faner Hall. 
In the North Hall, exhibits feature the "Black Wall / White Hall," improvised site-specific wall drawings by Cincinnati artist Rich Mallette, and artifacts to highlight the celebration of the Center for Archeological Investigations' 40th Anniversary. Visitors can also enjoy Papua New Guinea ceramics that are part of the museum's permanent collection. 
Exhibits in the south gallery include Cheonae Kim minimalism artwork, "The Earth Will Not Abide" a traveling exhibit on climate change and the impact of industrial agriculture, and highlights from the museum's "Pop!! Art" collection.  Later this fall, the southern Illinois chapter of the United Nations Association will exhibit the 70th anniversary exhibition on the universal declaration of human rights.
Reception is free and open to the public
The reception, which is free and open to the public, will feature wine and light refreshments. 
The University Museum is located at 1000 Faner Dr., Faner Hall, Door #12. Gallery admission is free and open to the public Tuesday-Friday, 10 a.m. to 4 p.m. and Saturday 1 to 4 p.m.  Public metered parking is available across from the Student Center and beside Woody Hall. 
For more information about the University Museum, please visit museum.siu.edu.