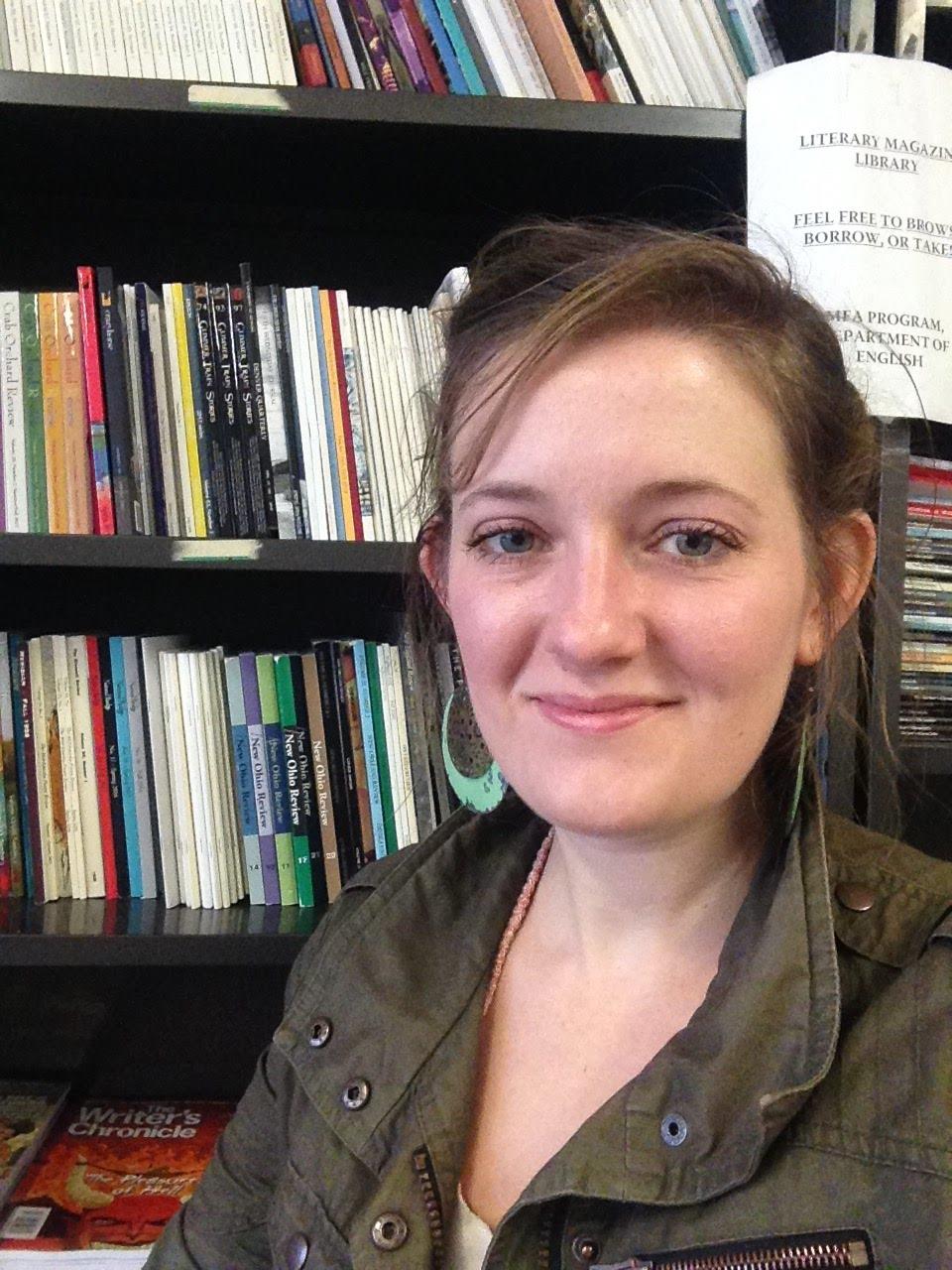 June 26, 2018
Plight of undocumented immigrants leads SIU's Mary Kate Daily Varnau to Fulbright Award
CARBONDALE, Ill. — Mary Kate Daily Varnau never imagined that a college romance would someday lead her to a Fulbright award, but in a way, that's just what happened.
A lecturer in Southern Illinois University Carbondale's Department of English, Varnau dated an undocumented immigrant while completing her undergraduate degree in English at the University of Michigan. The young man spoke no English but they still connected.
Then one day, he was in an automobile accident and just disappeared. Varnau has always wondered if he was deported. That was the beginning of her fascination with the plight of immigrants.
Now, Varnau is the recipient of a Fulbright Independent Student Researcher award to fund a six-month stint in Mexico to create digital stories of deported immigrants and conduct research for a book inspired by her college friendship and the stories that so often fill the news these days.
'Humanizing Deportation' will collect and publish stories of deported immigrants
For the first six months of 2019, Varnau, a native of Kokomo, Indiana, will be working on a digital storytelling project in Tijuana, working as a facilitator to assist in capturing the stories of undocumented immigrants.
She'll explain the project to them, hear their stories and help them decide how best to capture the essence in a very short clip, combining it with relevant photos. The digital stories will be included in the online publication "Humanizing Deportation," an open access archive hosted by the University of California – Davis.
Several other universities on both sides of the border are supporting Varnau with her project as well, including the University of Texas – El Paso, the College of the Northern Border in Tijuana and the Autonomous University of Juarez.
She will also be involved in ongoing research and work on "Coyote," a novel she's writing.
Writing a fictionalized account of a real problem
The novel is a near-future, post-Apocalyptic tale in which the United States and Mexico are at war. Heroine "Willie" works with Mexican and American charities to smuggle children out of immigration detention centers and place them in foster homes.   
"I'm not a newshound but I just wanted to write a book about a character who wanted to change the world," Varnau said. "What's happening at the border with people crossing illegally and people being held in immigration detention centers, sometimes as long as a year and a half, is real in the United States. There are so many facets to the situation, it's very complicated. And there is no simple fix for immigration reform."
"The question is, how can we help each other when the problems are so big, seemingly insurmountable?" she said. "My book is a fantasy – a 'what if I could help in an immediate and tangible way' story."
Research has been ongoing
Varnau has already made a number of trips to the border within the past year to conduct research for her fiction novel. She spent time in a home in El Paso, Texas, meeting with undocumented immigrants and hearing their stories.
Fear was ever-present among those she talked to, Varnau said. Fear of getting caught. Fear of the least little thing causing them to be sent back across the border. Fear of what will happen to them if they return to Mexico.
"They are fleeing violence and poverty," she said, recounting one woman who told of trying to eke out a meager living for her family operating a tortilla stand but facing demands from Mexican crime cartels that she pay hundreds of dollars – more than her income – in order to be allowed to continue operating her business.
Varnau is likewise cognizant of U.S. law and the other facets of the immigration issue but wants to put real voices to the picture by creating the digital stories and completing her book. She also plans to work with the organization Deported Mothers and Families in Action.
Already a published author
Several agents have already contacted Varnau about her book-in-progress and she hopes to have it completed and on the market by this time next year.
Although the backdrop is clearly the immigration issue, like all of Varnau's published works, the plot line focuses on family and relationships. Her previously published works include:
"Supernova," published in the spring/summer 2017 Glimmer Train, about a teenage boy with a seizure disorder who is trying to hold onto his memories and his life as the fog surrounding the episodes grows.
"A Single 60-Watt Bulb," winter 2017 Midwestern Gothic, about a woman adjusting to life as the sole caregiver for her adult handicapped son after her youngest child leaves for college.
"Cedar Moon, in the summer 2016 Carve Magazine, capturing a newlywed struggling to discover her role in marriage and motherhood.
"The Third Knot," from the winter 2016 Redivider, in which a relaxing lake cottage weekend comes to a dramatic end when a woman's son hits his head on the dock and stops breathing.
SIU prepared her for the Fulbright and her project
Varnau earned her Master of Fine Arts degree in creative writing at SIU. She said her experience as a student and teaching, both as a graduate student and as a lecturer, have proven invaluable.
After completing her undergraduate degree, Varnau worked for a few years in the publishing field, primarily editing for Oxford University Press and the American Chemical Society, while continuing to work on her creative writing skills.
"SIU's MFA program is truly wonderful," she said, noting that it's fully funded which allows graduate students to get paid to teach while completing their degrees and working on their writing skills and projects.
"I really learned to be a writer here. Everyone was incredibly dedicated to me and my work," Varnau said.
She said she had numerous talented and caring mentors and professors brought wide-ranging knowledge and experience to the table. She said SIU's faculty truly care about their students and are dedicated to helping them be the best writers they can be.
Planning a return to the classroom
This summer, Varnau is enjoying spending time with her big Irish Catholic family in Indiana and copy editing scientific journals, but when her Fulbright is complete and the novel done, she's hoping to return to academia.
"I feel like I'm my absolute best self when I'm teaching," Varnau said. "Learning is a two-way street. It feels good to be part of the academic journey for students, to encourage them and help them discover and learn things. Being in the classroom is very rewarding. But one thing that was revelatory to me this year, is how I learned so many things about my own writing in unexpected ways while teaching. There were times when I would see a student struggling with something in their writing and in helping them discover why it wasn't working, I would see something about my own writing projects."