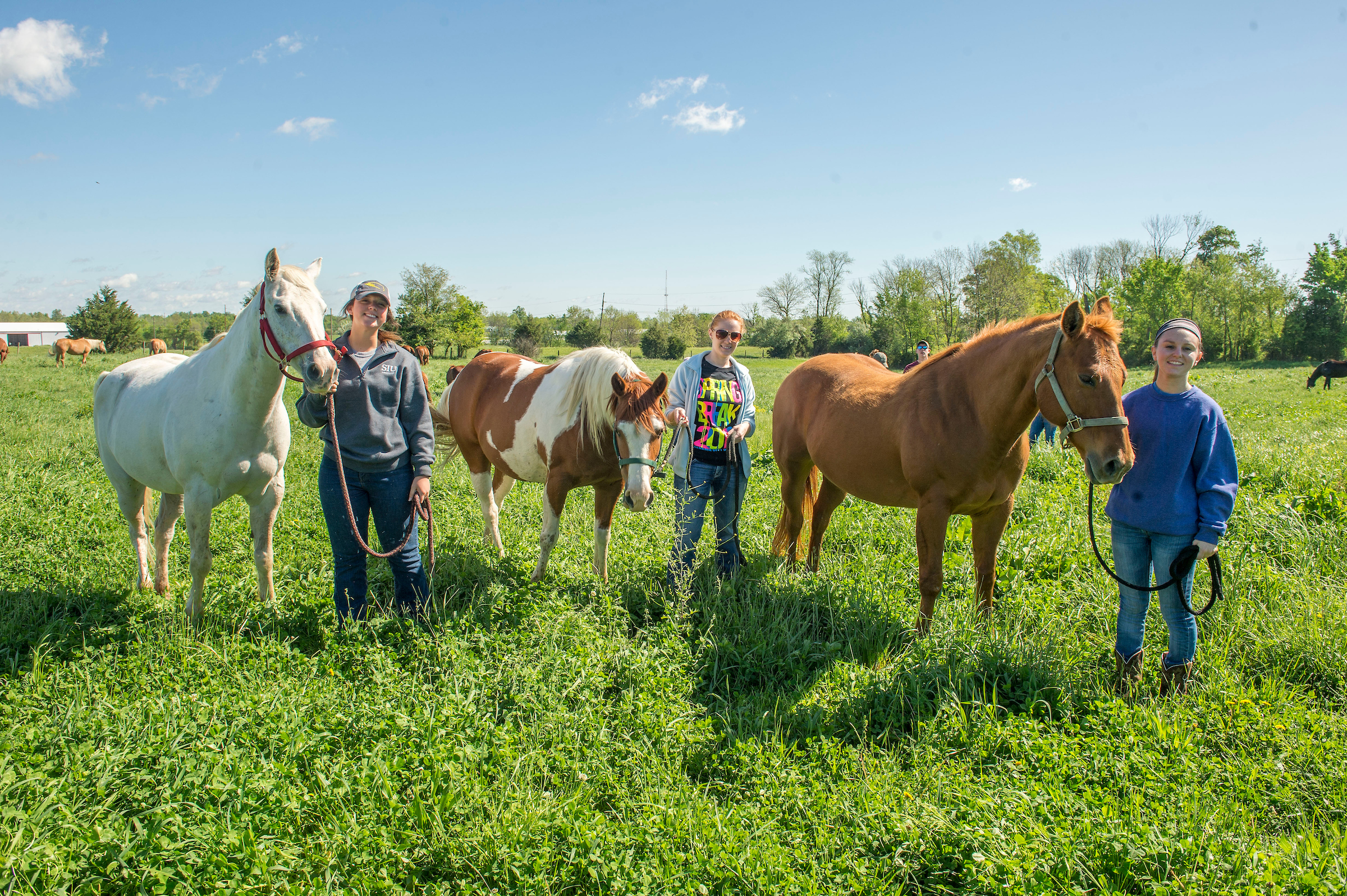 June 20, 2018
SIU's equine department hosting "bring your horse to college" days
CARBONDALE, Ill. — While it is relatively common to take a dog or cat along for an afternoon adventure, horses are usually left at home. But now, there is a place on the Southern Illinois University Carbondale campus for even your biggest pet.
Stephanie Speiser, senior lecturer in animal science, food and nutrition, has designed a special equine science adventure for youth and adult groups. This unique experience allows horse owners to choose a date to accommodate their own needs, and then craft an afternoon of training around the desires of the group.
Fun and educational
"People generally like to ride, so I wanted to throw some fun in there," Speiser said. "We will start with a riding lesson and some fun things, and then in the afternoon we will basically do one of our laboratories that we teach here at the university."
Morning horse handling and riding sessions begin at 9:30 a.m., and afternoon equine science sessions being at 1 p.m. The sessions can be chosen based on individual preference and topics include:
First aid.
Skeletal system (painting your horse.)
Muscular system.
Tack function and fit.
Equine evaluation and massage.
Open to anyone in the community
The program allows individuals to learn more about equine science while working with their own horses. The event is available to any horse-owner in the community, and children are welcome to attend with an adult.
"This is a community service, available for people in the public who are wanting to learn," Speiser said. "It gives people a 'one-day going to college' deal."
Slots are filling fast so register now
Space is filling up fast, so register now to pick your desired date. The cost is $55 for adults or $45 for youths ages 8-18. Non-riders who wish to only observe the sessions will pay $20. Registration is accepted for groups only, with a minimum of four participants.
To register, or for more information about special requests concerning horse rentals or individual registration, contact Stephanie Speiser at 618/453-2329 or 618/924-1668.