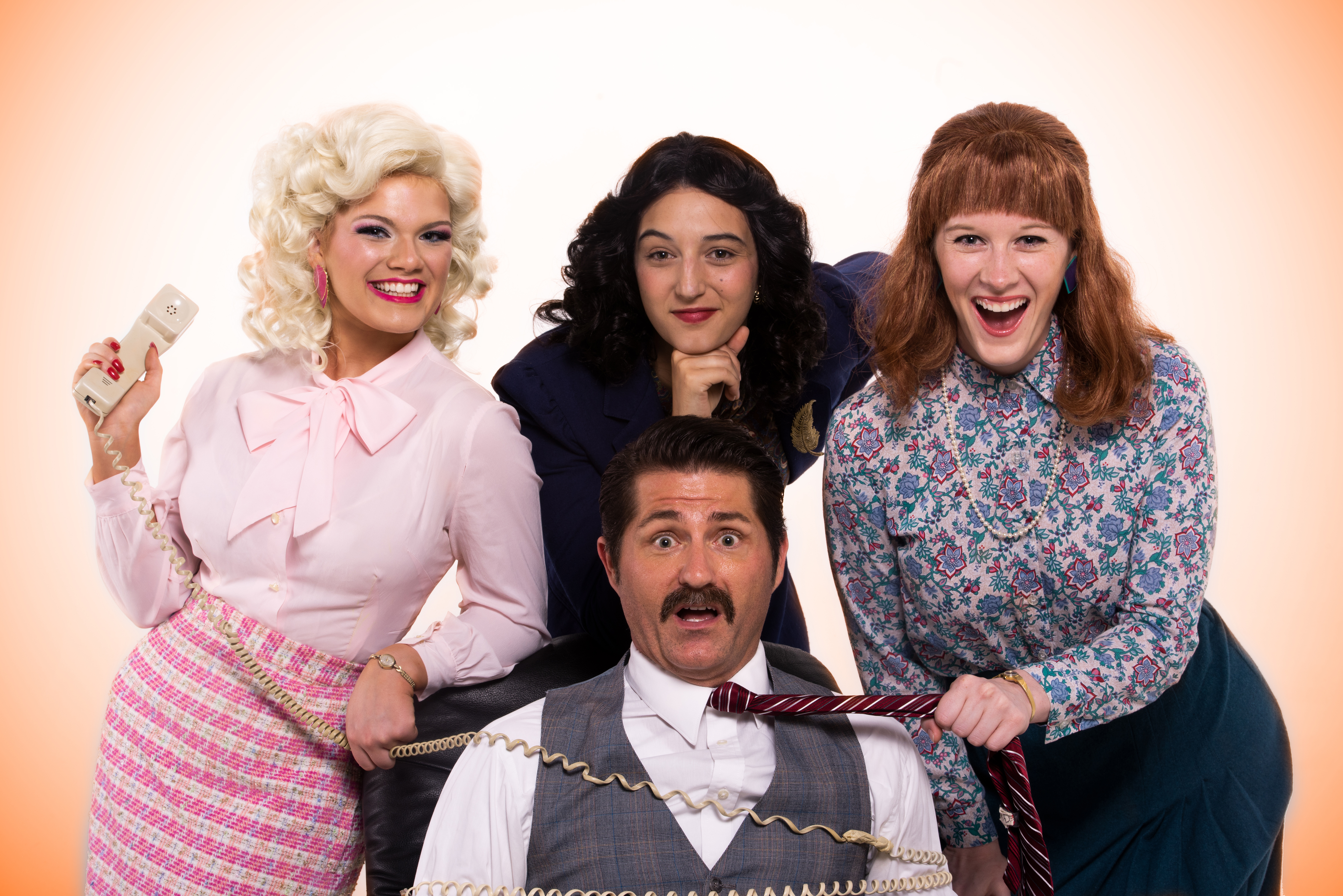 June 15, 2018
Sexual harassment, #MeToo and "9 to 5": Pre-show lecture to explore themes associated with MSP's latest production
CARBONDALE, Ill. — Sexual harassment in the workplace is all over the news and the topic draws strong emotional reactions. Join a discussion on the issue, and how it relates to McLeod Summer Playhouse's latest production, on June 24.
Laughs in '9 to 5' hit home on important themes
MSP, the professional arm of Southern Illinois University Carbondale's Department of Theater, is exploring the topic with a comedic take on three women's reaction to the sexism and harassment they experience from their boss in "9 to 5: The Musical," playing this weekend and next.
The show is a fun and refreshingly light-hearted take on the season's theme of female empowerment. Given the gravity and relevance of its subjects of sexual harassment and equality in the wake of the #MeToo and Time's Up movements, a leader in worker's rights will join MSP in hosting a talk about the ways the issues raised in the story still affect women in the workplace, nearly four decades after "9 to 5" first reached audiences.
The pre-show lecture is set for 1:15 p.m. on June 24 at the Christian H. Moe Lab Theater, in the Communications Building, 1100 Lincoln Drive on the SIU Campus.  
Expert in women's rights will lead the discussion
Judy Simpson, a field representative for the Laborers' International Union of North America, will lead the discussion.
Her daily work involves representing and defending the rights and interests of working men and women throughout Southern Illinois. Simpson also serves as a trustee with the Illinois Labor History Society and an advisory board member for the Regina V Polk Women's Labor Leadership Conference.
Free and open to all
The lecture is a free event and open to the public. The audience is not limited to those who have purchased tickets to the show.
Tickets still available
"9 to 5: The Musical" is based on the seminal hit movie starring Dolly Parton, Jane Fonda and Lily Tomlin.
The story of three female coworkers who teamed up to get even with their sexist, egotistical, lying bigot of a boss resonates with audiences perhaps even more strongly today than when it was a box office hit in 1980.
Show times are this weekend and next, 7:30 p.m. Fridays and Saturdays and 2 p.m. Sundays.
Tickets are available by phone, online, in person or by mail (some fees apply):
Online – events.siu.edu
By phone at 877-SALUKIS (877-725-8547)
In person at SIU Arena or McLeod Theater box office, Mon.-Fri., noon-4:30 p.m. when the University is in session.
By mail to: SIU Ticket Office, Lingle Hall - Mail Code 6620, 1490 Douglas Drive, Carbondale, IL, 62901