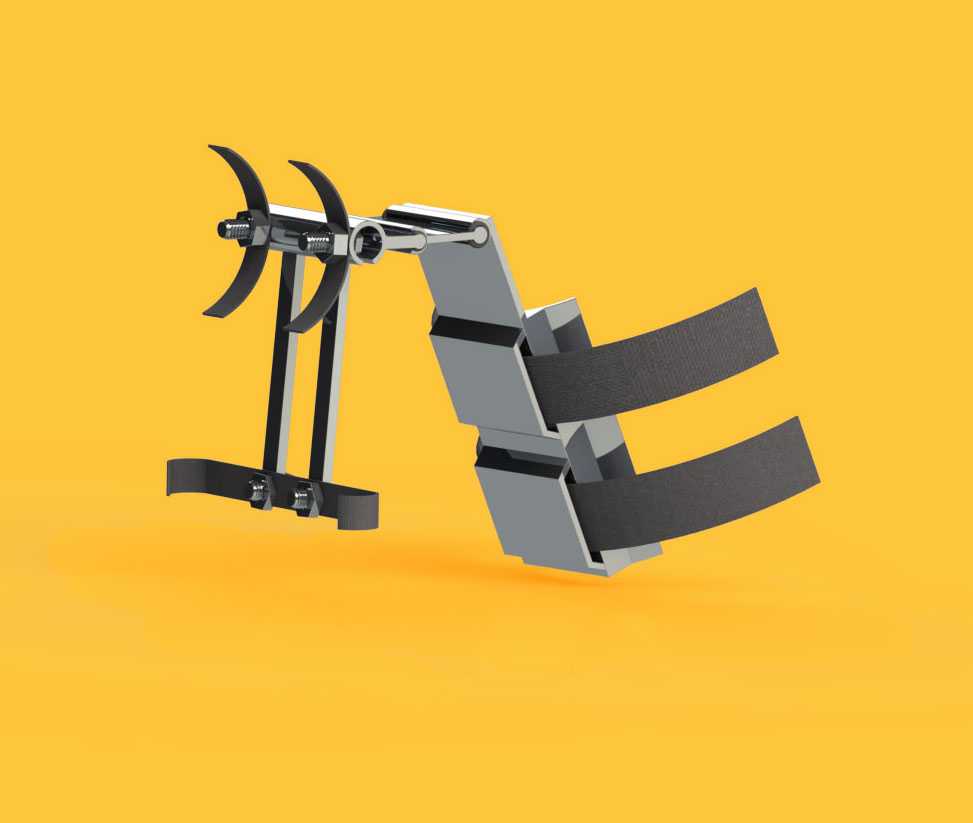 June 12, 2018
Student wins award for invention of first portable prosthetic device for musicians
CARBONDALE, Ill. — Participating in a marching band requires a certain level of musical skill, along with the ability to effectively move with the instrument. But what about musicians with disabilities?
When Tessa Barnes, a junior in industrial design, saw two of her fellow band members fight through their disabilities to play in the trumpet section of the SIU Marching Band, she found motivation to create a prosthetic device that gave more mobility and freedom to brass musicians who are missing a portion of their arm.
Unique design gives mobility to the musician
The design for the prosthetic device first started as Barnes worked to complete a class project in pursuit of her industrial design degree. But after discovering the many limits placed on musicians with disabilities, the invention became much more than a class project.
"The goal was to create a prosthetic that allowed musicians to have normal mobility while holding the instrument. I also wanted to make it simple and easy to use so there wouldn't be much fuss or a learning curve on how to actually use it," Barnes said.
The prosthetic device is relatively small at 4-inches wide and 6-inches tall. It incorporates four main sections, allowing for easy assembly and disassembly. The aluminum material makes the device lightweight, allowing anyone to use the product, and also makes the device corrosion resistant, allowing it to be carried and used in various weather conditions.
Barnes created the device to be one-hand accessible, while also allowing the musician to have a vertical range of motion around a pivot point. The design incorporates hinge joints allowing for movement and accommodates different arm sizes with adjustable straps. The uniqueness of this prosthetic device gives musicians the freedom to take their brass instruments with them without the fear of the instrument falling or slipping.
Barnes wins award and scholarship for invention
Under the guidance of her teachers, Barnes presented her prosthetic device in the ET Foundation's 2018 Aluminum Extension Design Competition, sponsored by Bonnell Aluminum. Seven winning designs were recognized, including two professionals and five students. Barnes took second place, winning a $2,000 scholarship.
One judge for the competition commented on Barnes' clever and effective use of aluminum extrusion, along with the originality of the invention. Another judge mentioned that the many unique elements of the prosthetic device now give more freedom to a variety of physically challenged musicians.