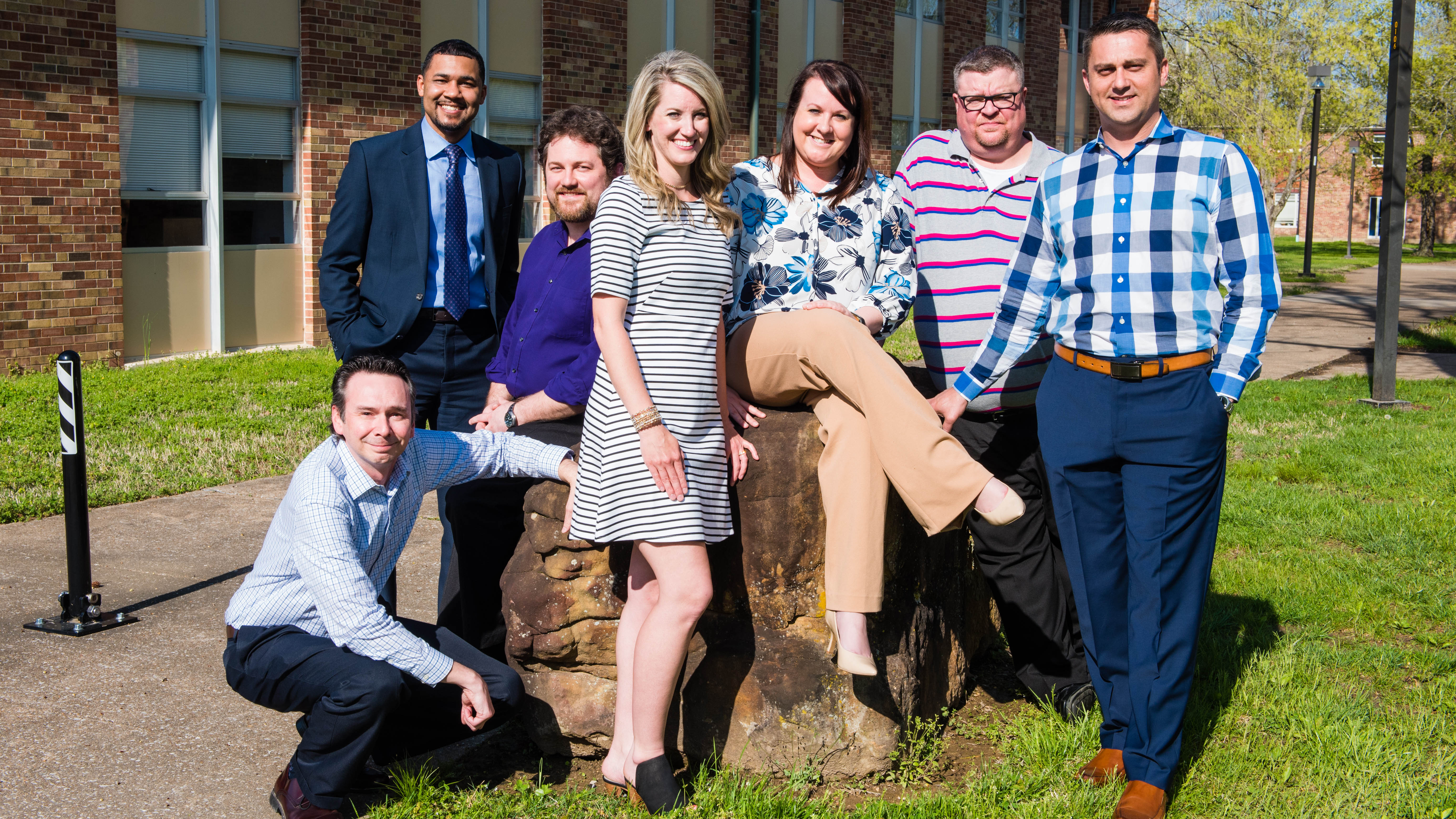 May 24, 2018
Local Stars Fill the Night with Music
Join the Friends of McLeod Summer Playhouse for Singing with the Stars, a "no talent desired" competition featuring local celebrities. They will pair with professional talent for an entertaining evening of song and dance in support of the McLeod Summer Playhouse.
This year's event takes place at 7 p.m. on June 1 at the McLeod Theater, located in the Communications Building at 1100 Lincoln Drive on the Southern Illinois University Carbondale campus. Refreshments will be provided by Hunan and Lipe Orchards.
Support Carbondale's own professional theater company
Each year, the McLeod Summer Playhouse professional theater company brings amazing productions of the nation's most popular musical theater titles to Southern Illinois. This year, MSP will perform "9 to 5: The Musical," "Mamma Mia!" and, for young audiences, "The Jungle Book." Purchase tickets and get more information at events.siu.edu.
Thanks to its partnership with Carbondale Community Arts, MSP also provides professional theater experience to area high school students. This year's all Southern High School production will be "Once Upon A Mattress."
These great productions are made possible with help from the Southern Illinois community. Singing with the Stars is a fun, exciting way to show your support for a wonderful program.
Don't miss your favorite local celebrity
This summer, seven competitors are striving to earn the coveted title of "McLeod Summer Playhouse Star of the Year."
They are:
Rachael Bonner
Bonner attended Dongola High School and completed her cosmetology degree at Shawnee Community College. A believer in the Aveda mission, she opened her own Aveda salon, "Salon Euphoria," in Carbondale to provide the experience to clients in Southern Illinois.
She and her work have been featured twice in "Life & Style Magazine" and the Aveda Corporation has recognized her as a "stand out." When Bonner isn't making the world beautiful, she enjoys spending time with her two daughters and supportive husband on their farm in Anna.
Justin Halteman
Halteman, a Carbondale native, joined the United States Army after high school and spent three years in the infantry. He is now the third-generation business owner of United Adjustment Service.
Halteman and wife Andrea have three children under the age of four.
Kristin Pankey
Pankey, of Herrin, is a physician recruiter with Southern Illinois Healthcare.
She earned her master's degree in applied psychology at SIU and stays connected with the university by directing a student-run consulting firm within the psychology department.
Pankey loves the theater and grew up dancing, singing, and participating in musicals at John A. Logan College.
Tom English
English grew up in the northwest Chicago suburb of Crystal Lake and moved to Carbondale in 1999 to attend SIU. He has worked at the Southern Illinoisan since 1999 and became the editor in 2017.
English and wife Jessica are the parents of two children, Madison and Jack.
Richard (Kyle) Buchman
Buchman, of Murphysboro, is an internal medicine physician with SIH Medical Group and has worked for four years at Logan Park in Herrin. Dr. Buchman attended Knox College in Galesburg, graduated from Rush University in Chicago, and completed residency at St. Louis University.
Buchman and wife Penny both enjoy the arts.
John Dorris
Dorris, a proud graduate of SIU, is in his 14th year as a banker in Carbondale. He is currently branch manager for Legence Bank.  
His daughter is a student at Carbondale Community High School and his son attends John A. Logan College. John has always lived in Southern Illinois and anxiously awaits boating season.
Daniel Booth
Booth, originally from Peoria, is a Carbondale resident. He holds multiple degrees from Southern Illinois University and is the 2018 recipient of the university's Distinguished Young Alumni Award.
He is the outgoing principal of Carbondale Community High School and the incoming superintendent of Carbondale Elementary School District 95.
Donations count as votes
The audience decides the winner with donations to the McLeod Summer Playhouse. Each dollar donated by cash or check counts as one vote.
Checks made payable to the SIU Foundation are tax deductible, as allowed by law.
Tickets on sale now
Get your tickets now for Singing with the Stars. General admission is $35.
Tickets are available by phone, online, in person or by mail. Some fees apply:
By phone at 877-SALUKIS (877-725-8547).
Online – event.siu.edu.
In person at SIU Arena or McLeod Theater box office, Mon.-Fri., noon-4:30 p.m. when the University is in session.
By mail to: SIU Ticket Office, Lingle Hall - Mail Code 6620, 1490 Douglas Drive, Carbondale, IL, 62901.