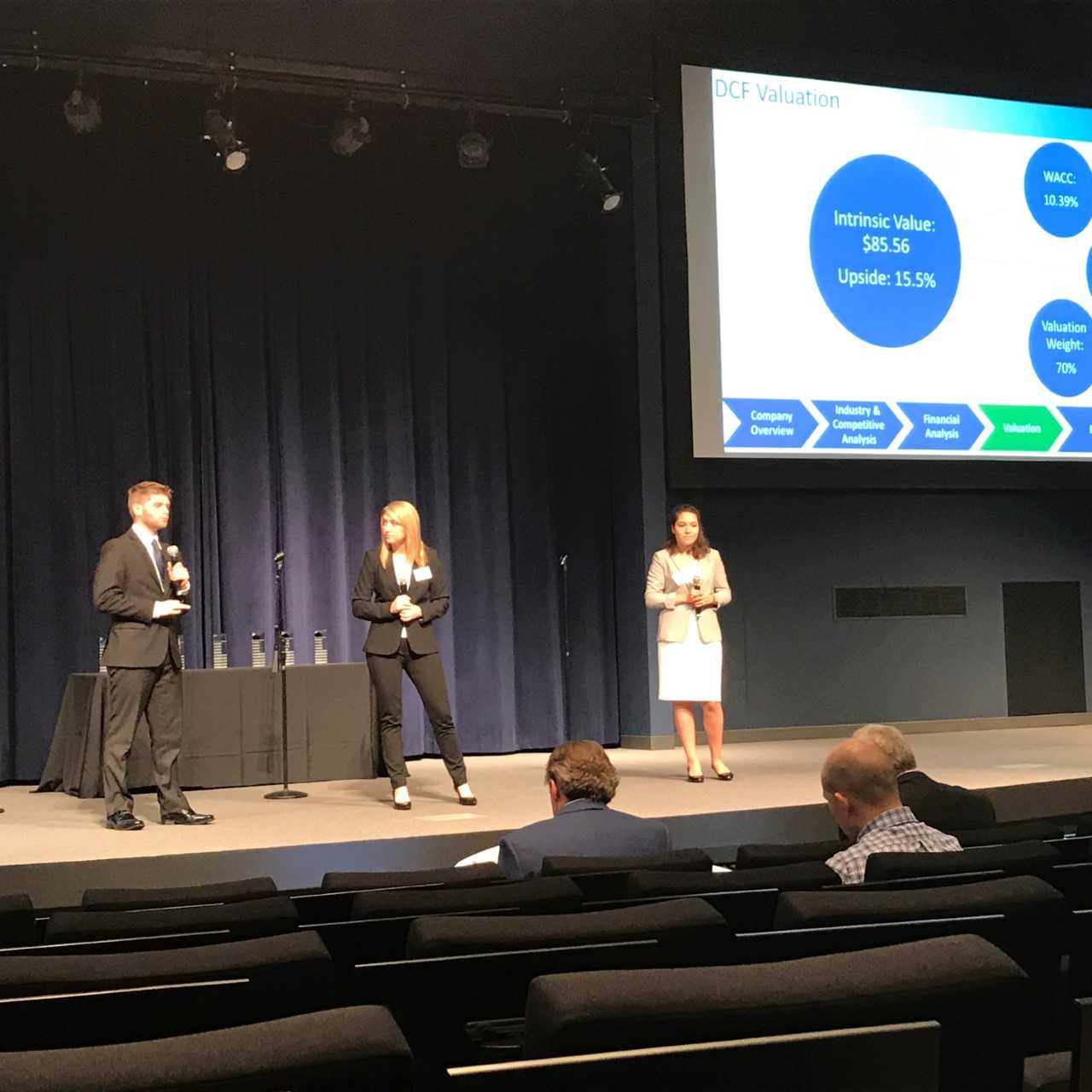 April 25, 2018
SIU places at CFA Research Challenge
CARBONDALE, Ill. — For the third consecutive year, Southern Illinois University Carbondale students had a top two finish in the St. Louis Regional CFA Institute Research Challenge, a worldwide contest wherein student teams perform financial analysis on a publicly traded company.
Three seniors comprised SIU's team
A team from SIU's College of Business competed in the St. Louis Regional, which wrapped up recently. For the third year in a row, the Salukis finished in second place.
Team members included:
Kendall Cole, a senior finance and healthcare management major from Freeport.
Rachel Reid, a senior business economics major from Coulterville.
Karla Rosado, a senior finances and languages, cultures and international studies major from Pleasant View, Tenn.
Their challenge
The challenge is designed to promote best practices in equity research and company analysis.
SIU's team focused on Belden Inc. (BDC), a company based in St. Louis that manufactures signal transmission products and network solutions. They researched and analyzed the firm and then created a written report, just as a practicing financial analyst would in the business world.
The report included an opinion on whether a person should buy, sell or hold BDC stock shares.
Team Saluki valued the company as a 'buy" and then defended its opinion through a presentation in front of a panel of industry professionals. The contest took place the Edward Jones Corporate Headquarters in St. Louis.
Work began months ago     
The challenge actually began last September. SIU's students met with their business mentor, Matt Arnold, several times in the ensuing months to study, learn and have discussions.
Arnold, an SIU alumnus, is senior equity analyst at Edward Jones. The local champion was chosen in February and advanced to the regional contest.
Timothy Marlo, assistant professor of finance, serves as the faculty adviser for the CFA Challenge team and he praised Cole, Reid and Rosado for their hard work and dedication that led to success in beating teams from such institutions as the University of Missouri – St. Louis and, St. Louis University.