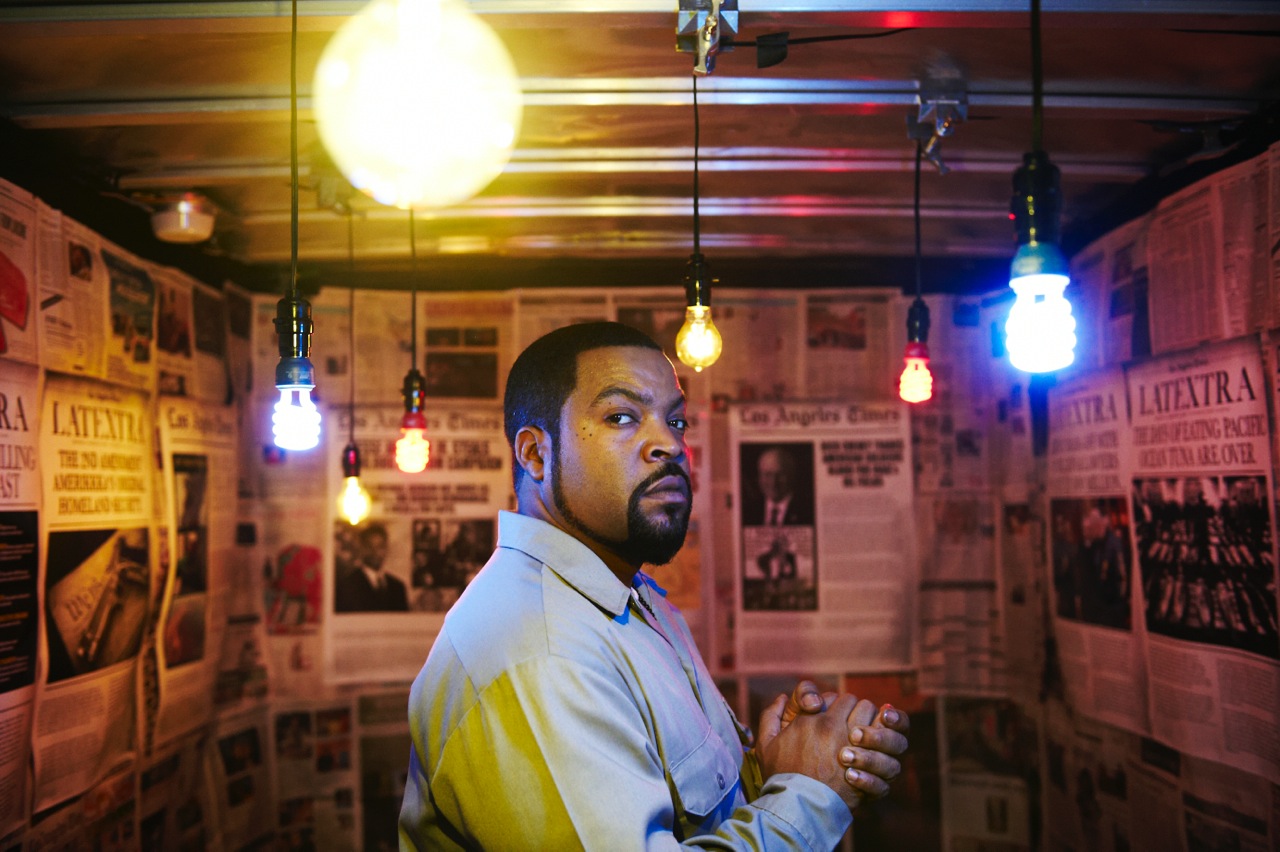 April 23, 2018
Tickets still available for Ice Cube Concert
CARBONDALE, Ill. — Time is running out to get your tickets for the big Ice Cube concert at Southern Illinois University Carbondale. 
The rapper, singer, actor, songwriter, producer and media personality with millions of records sold worldwide will appear with Fat Joe and Kid Capri at the SIU Arena at 8 p.m. on April 28.
Rock and Roll Hall of Fame artistry at SIU
Ice Cube rose to fame with N.W.A. – a group he formed with Dr. Dre, Eazy-E, MC Ren and DJ Yella. Their "gangsta rap" music, including "Straight Outta Compton," led to commercial success and the group's 2016 induction into the Rock and Roll Hall of Fame. Ice Cube's ride on the success train continued as a solo artist as he's sold over 10 million albums.
In addition to his accomplishments as a singer, rapper and songwriter, he launched Cube Vision, a production company, and has acted in and produced numerous films with box office receipts totaling more than $1 billion. His credits include the film franchises "Ride Along," "Barbershop," "Friday" and "Are We There Yet?" and the follow-ups "Ride Along 2" and "Barbershop: The Next Cut."
A diverse performer, he's also starred with Jonah Hill and Channing Tatum in the hit comedy "22 Jump Street" and appeared on PBS's "Sesame Street" with Elmo. Ice Cube, whose real name is O'Shea Jackson Sr., is also an entrepreneur, with a clothing line and other ventures.
Impressive opening acts include Fat Joe
Opening the concert will be Fat Joe and Kid Capri. A hitmaker himself, Fat Joe's career began with the rap group E.I.T.C. and his debut solo album, "Represented," featured the No. 1 Billboard Hot Rap Singles Chart single "Flow Joe."
A native of the South Bronx, the man born Joseph Antonio Cartagena, has also recorded other top-selling albums and singles, including "Lean Back," which spent three weeks in the Billboard Hot 100 and earned a spot on VH1's "100 Greatest Hip Hop Song" list in 2008.
"All the Way Up," which he recorded in 2016 with Remy Ma along with French Montana and Infrared, got nominated for best rap performance and best rap song for the 2017 Grammy Awards. It was also certified double platinum and earned Fat Joe and Remy Ma a nomination as best group for the 2017 BET Awards.
Kid Capri rounds out the rap fest
Rounding out the triple bill for the concert will be Kid Capri. A musical artist and director as well as a lead judge on Smirnoff's "Master of the Mix" reality television competition, he has won the Lifetime Achievement Award from the Global Spin Awards. Also known as David Anthony Love, Kid Capri is currently creating "Top Tier," an album featuring cuts from some of today's hottest rappers.
Get your tickets now
Tickets for the triple performance are still available. Buy tickets:
Online: https://events.siu.edu/.
By telephone: 877/SALUKIS (877/725-8547).
In person: Monday through Friday at the SIU Arena (open 9 a.m. to 4:30 p.m.) or McLeod Theater box office (open noon to 4:30 p.m.)
SIU Presents has big plans
The Ice Cube concert marks the first concert in SIU's new arts and entertainment program and plans call for much more, according to Ashley Wright, director of special event ticketing.
"We intend to build the program up to where each year we are doing 3-4 arena concerts, 4-6 Shryock events – including concerts, national touring plays and musicals, and family entertainment events – and we would even like to be able to do a stadium show occasionally," Wright said. "We will have a mix of genres and a wide range of entertainment to appeal to a variety of audiences."
Wright said since Ice Cube is the first major concert the university has hosted in a while, it will take time to bring their big goals to fruition. She also noted that community support is crucial.
"The long-term future of this program will depend on the success of the events through ticket sales and sponsorships," Wright said. "Artists also look at how successful previous shows have been when considering an offer to perform a concert. SIU Presents is relying heavily on community support so we can continue to bring in more artists and work to build SIU concerts back to what they used to be."