April 20, 2018
2018 Distinguished Alumni Award recipients to be honored
CARBONDALE, Ill. — Southern Illinois University Carbondale will honor three individuals during the annual SIU Distinguished Alumni Award ceremony on April 27.
The event will take place at 3:30 p.m. in Morris Library's John C. Guyon Auditorium. A reception will immediately follow in the Hall of Presidents and Chancellors. The ceremony is free and open to the public. Chancellor Carlo Montemagno will give opening remarks.
---
Media Advisory
Reporters, photographers and news crews are invited to attend the SIU Distinguished Alumni Award ceremony at 3:30 p.m., April 27, in Morris Library's John C. Guyon Auditorium. Larry Mieldezis, Alumni Association Board president and Rick Wysocki, the incoming board president, will be among those available for interviews.
---
The awards from the SIU Alumni Association honor career achievement, humanitarian efforts, and young alumni achievement. Individuals are selected for their outstanding accomplishments within each award category. 
Michelle Suarez, alumni association executive director, said it is a privilege to recognize the 2018 award recipients.
"Their accomplishments exemplify the value of an SIU degree and what it means to be a Saluki," she said. "They are shining examples of what SIU has to offer the world."
The Distinguished Alumni Awards began in 1998. Full bios on each recipient are available on the SIU Alumni Association website.
The 2018 SIU Distinguished Alumni recipients are: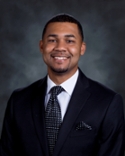 Daniel L. Booth (Young Alumni Achievement)
A native of Peoria, Booth is in his seventh year as Carbondale Community High School principal. He earned his bachelor's degree in health education in 2006 and master's degree in administration in 2010. He will begin his duties as Carbondale Elementary School District 95 in July.
Under Booth's leadership, in 2013 the high school earned recognition as a "Democracy School" by the Illinois Civic Mission Coalition.
Students in recent years have also raised more than $4,000 to build water wells in Africa. U.S. News and World Report and Newsweek magazines have also recognized CCHA as among the nation's best high schools.
 Bonnie T. Garner (Career Achievement)
Garner earned her bachelor's degree in speech communication in 1964. A native of Milwaukee, Wis., Garner was raised in Mulkeytown from the age of five years old.
Her four-decade, multifaceted career in the entertainment industry includes working with Dick Cavett, Bill Graham, Willie Nelson, Clive Davis and others. Her career includes working for Playboy Press and the late Hugh Hefner's personal staff in Chicago.
She later set up Columbia and Epic Records' first Nashville pop division, and was the first woman promoted to vice president of A&R for CBS Records. After leaving CBS in 1987, she joined Mark Rothbaum to manage artists including Nelson, Kris Kristofferson, Rodger Miller and The Highwaymen.
Garner earned a Grammy Award in 2002 for her work in producing the album "Timeless: Hank Williams Tribute." Garner semi-retired in 2007 but she works part-time as a talent executive for Skyville Live and other music events and as a therapeutic riding instructor.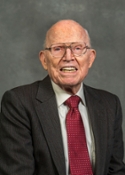 William A. Doerr (Humanitarian Impact)
Doerr, a native of Elkville, has a 77-year affiliation with SIU Carbondale. He is a two-degree SIU Carbondale graduate, earning a bachelor's degree in agriculture in 1951 and a doctoral degree in education in 1973.
Doerr taught agriculture classes at Raymond for 13 years before returning to SIU as University Farms superintendent and pursue his doctorate.
Doerr's efforts at SIU allowed him to contribute to humanitarian efforts in Europe, Asia, Africa, South America, and he oversaw Peace Corps projects in Costa Rica and Nicaragua in addition to programs such as the USAID Portugal Project Advisory Committee and SIU's FAO-Brazil Project.
He established the Doerr Scholarship Fund, which has provided scholarships to 26 students in the College of Agricultural Sciences.