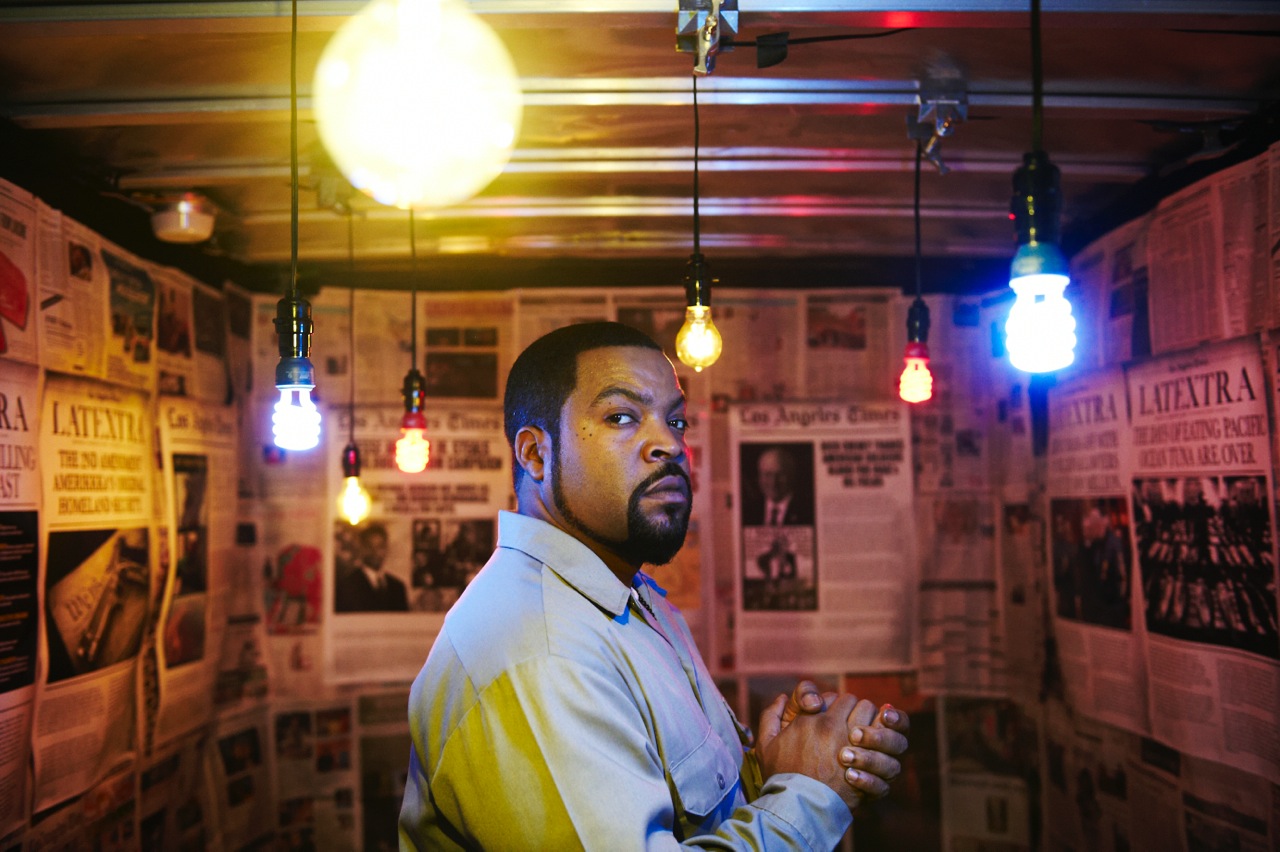 March 12, 2018
Ice Cube coming to SIU April 28
CARBONDALE, Ill. — Rapper, singer, songwriter, actor, producer and media personality Ice Cube is coming to Southern Illinois University Carbondale next month.
The man who has sold millions of records worldwide will perform at the SIU Arena at 8 p.m. on April 28. Concert tickets officially go on sale at 10 a.m. on March 19. But an online-only presale through the SIU Ticket Office kicks off at 10 a.m. on Wednesday (March 14). Use the promo code "GOODDAY" for early ticket purchases.
Buy tickets online at events.siu.edu. Starting March 19, tickets are also available by calling 877-Salukis (877/725-8547).
Bringing major acts to Southern Illinois
"People on campus and in the community have told me that they want to see major entertainment and cultural events on campus," said SIU Chancellor Carlo Montemagno. "In keeping with our vision of a revitalized SIU, we are listening to the requests of our students and community to bring major acts to Southern Illinois."
Elvis, Bruce Springsteen, Heart, the Grateful Dead, Foreigner, Kiss, Aerosmith, the Blue Man Group and countless other legends have all performed on the SIU campus.
Canadian rapper and singer Drake's first live solo performance took place at SIU, and Peter Gabriel recorded part of his "Plays Live" album here as well. The Ice Cube concert continues that illustrious history.
SIU Presents has big future plans
"We want people to think of SIU as the place to go not only for a tremendous education but also as a place where they have positive experiences and make lasting memories," Montemagno added. "We're also confident these efforts will benefit the city of Carbondale and the region through tourism revenue."
He said that the university is relying on community and student support, as well as ticket sales from across the region to make this and other events a success.
Bringing popular entertainment to campus is the goal of SIU Presents, a new campus initiative dedicated to booking, coordinating, promoting and seeking sponsorships for the Ice Cube concert and other popular entertainment. The Ice Cube concert was suggested by a number of students in an informal survey.
Straight Outta Compton to SIU Arena
Ice Cube, whose real name is O'Shea Jackson Sr., rose to fame with the hip-hop groups C.I.A. and N.W.A., but his rap and songwriting abilities led to a successful solo career with millions of albums sold.
Credited by many as one of the founders of the "gangsta rap" genre, he's also starred in numerous films, including the critically acclaimed "Boyz n the Hood" and "Straight Outta Compton." He has appeared with Elmo on PBS's "Sesame Street" and launched the television series "Are We There Yet?"
He's a successful entrepreneur as well, with a clothing line, a record label and other ventures.
Recent renovations and new alcohol policy allow for big events
The storied SIU Arena was completely renovated in 2010-2011 and the result is a beautiful, state-of-the-art facility that is both home to SIU Athletics sporting events and the perfect location for big-name concerts and performances, officials said.
The SIU Board of Trustees adopted a new alcohol liquor management policy for the university in April 2017 that permits the sale of alcoholic beverages to people who are of legal age at public campus events.
Watch for future plans
Watch for future SIU Presents events announcements by liking the Facebook page or joining the email list.
SIU Presents will be seeking input to assure that future bookings include the acts students and public want to see. In addition, the organization will be working with community supporters and sponsors to assure the events are financially successful.
Arthur Agency, a Carbondale advertising and marketing firm, developed the SIU Presents branding a no cost to the university.
The agency, along with River Radio, "The Southern Illinoisan" and WSIL-TV3, are already partners with the university's SIU Presents Arts and Entertainment Program. The city of Carbondale and Carbondale Tourism are also supportive of this new SIU initiative.
Information about sponsorship opportunities and media partnerships for Ice Cube and future events is available by emailing Ashley Wright, who is coordinating SIU Presents, at siupresents@siu.edu.