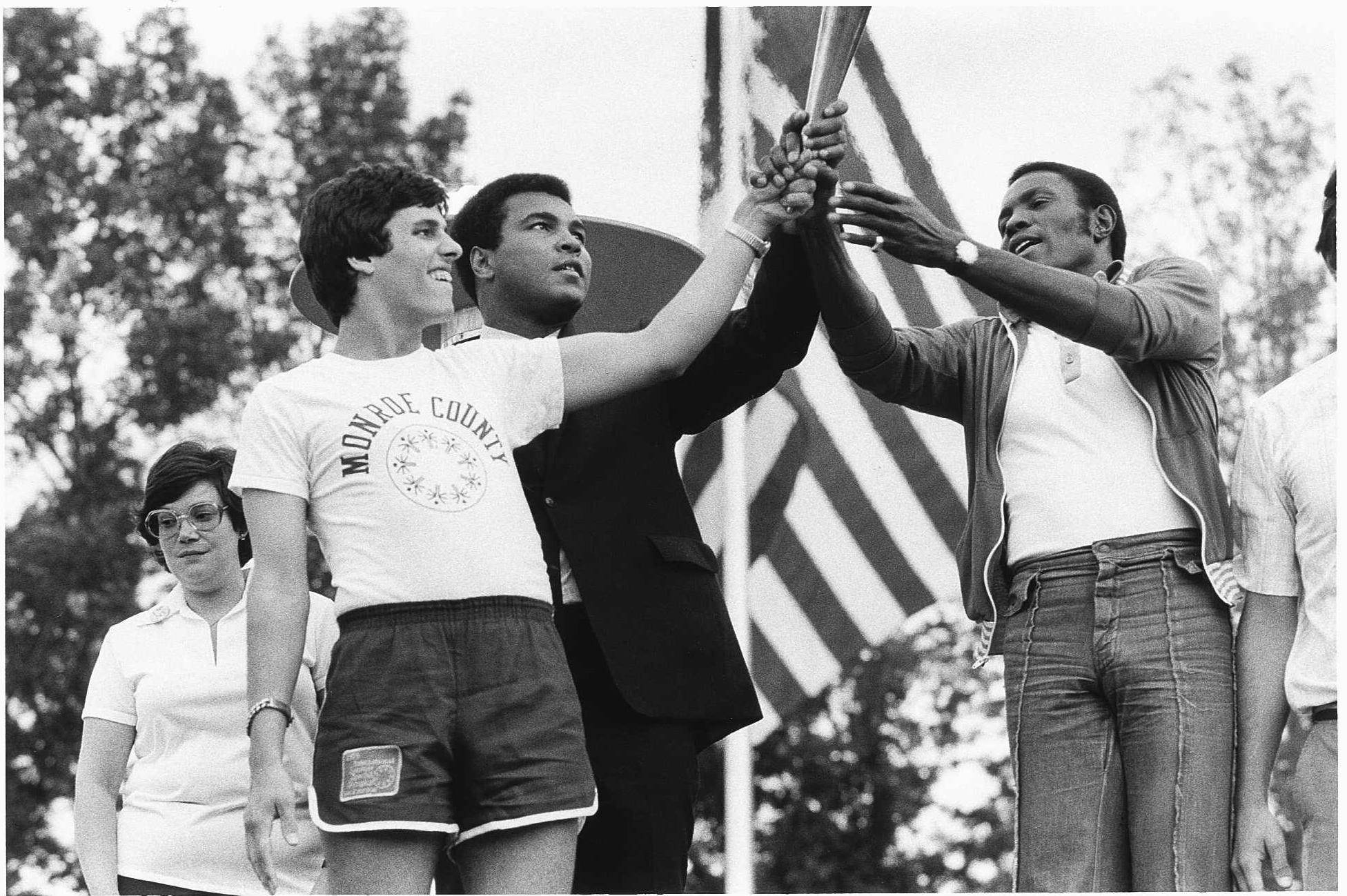 March 27, 2018
Special Olympics begins its 50th anniversary celebration where it began, at SIU
CARBONDALE, Ill. — Each year nearly five million athletes participate in Special Olympics, but if not for Southern Illinois University, it might have never happened. As Special Olympics celebrates its 50th anniversary, the kickoff event will take place where it all began – at SIU.
Special Olympics birthday festivities kick off on April 6 at SIU's Touch of Nature Environmental Center.
The Legacy
The inspirational program, which is the world's largest sports organization for people with intellectual disabilities, traces its origins to the pioneering therapeutic recreation work of William Freeberg. He served as a consultant for the Joseph P. Kennedy Jr. Foundation and assisted Eunice Kennedy Shriver in establishing Special Olympics, now a worldwide phenomenon.
Freeberg was raised in an orphanage and became a lifelong advocate for people with disabilities. He was the first person in the nation to earn a doctorate in recreation, a feat he accomplished in 1950 at Indiana University.
Freeberg established Camp Little Giant for people with disabilities
Also that year, as chair of SIU's Recreation Department, Freeberg persuaded Delyte Morris, the late SIU president, to acquire land in the Shawnee National Forest.
That property was to become the Camp at Little Grassy Lake, now known as Camp Little Giant. It was the first university-affiliated residential summer camping program for people with physical and intellectual disabilities.
New recreation curriculum born
Freeberg was convinced that sports and recreation could give people with disabilities confidence and an improved quality of life. He involved SIU students as well, establishing the first college-level curriculum in the country focusing on recreation and outdoor education.
Eventually, students from more than 25 different programs came to enjoy hands-on learning experiences at the camp.
Freeberg and others established an association to serve the intellectually disabled population in 1954 and quickly discovered there was no organized recreation program. A residential summer camp for people with disabilities was born at Little Grassy. An abandoned farmhouse surrounded by tents served campers that year.
Shriver personally seeks Freeberg's expertise
Shriver, the sister of President John F. Kennedy, also held a summer camp for people with intellectual disabilities, albeit in her back yard.
In 1961 she came to visit Freeberg's camp in Carbondale and was impressed. In October 1964, Sargent Shriver, her husband and a former U.S. ambassador, sent a telegram to Morris.
The request was simple. Lend Freeberg to the Kennedy Foundation for three months to help establish and coordinate a nationwide recreation program for people with disabilities.
Sargent Shriver, the executive director of the foundation at that time, said Freeberg was the only man in the country with the knowledge and vision to carry out the mission, and the foundation offered to reimburse his salary and expenses.
"While SIU's reputation and legacy for diversity and inclusion is well known, it's perhaps not as universally known that Dr. Freeberg and SIU were trailblazers in advocacy for and inclusion of people with disabilities. We are very proud of that," Matthew Keefer, dean of SIU's College of Education and Human Services, said.
Freeberg was on staff with the college at the time the Shrivers made their request.
Freeberg spreads knowledge about working with disabilities
Morris and SIU honored the Shrivers' appeal and Freeberg was soon conducting workshops, teaching participants how to work with people with disabilities.
The Chicago Park District sent 10 representatives to a workshop in 1965, including Anne McGlone, now better known as longtime Illinois Supreme Court justice Anne M. Burke.
Inspired by her interaction with Freeberg and what she learned, Burke quickly conceived a plan for a citywide track meet for people with disabilities.
With Freeberg's guidance and encouragement and thanks to funding he persuaded the Kennedy Foundation to supply, plans moved forward in Chicago. Freeberg even obtained permission from the International Olympic Committee to use the name.
History repeats
The very first Special Olympics took place on July 20, 1968, at Soldier Field in Chicago. More than 1,000 athletes from 26 states and Canada participated.
Numerous acclaimed politicians and athletes – including some from the Olympic Games – as well as celebrities and Freeberg were in attendance.
Touch of Nature celebrates Special Olympics anniversary
Although Freeberg passed away in 1987, Burke and Freeberg's granddaughter, Brittney (Freeberg) McGovern will be special guests and speakers at Touch of Nature's Special Olympics 50th Anniversary Kickoff Celebration.
"Dr. Freeberg was a true pioneer in the field of recreation, especially therapeutic recreation," JD Tanner, director of SIU's Touch of Nature Environmental Center, said.  "He was not satisfied that children and adults with disabilities sometimes spent their entire lives in a hospital or institution, so he spent his entire life changing that.
"His efforts led to national recognition and gained the attention of Eunice Shriver and many others. He and Justice Anne Burke collaborated on many levels to present the idea of what is now the Special Olympics to Eunice Shriver and the world."
Freeberg's vision and inspiration are still visible each year at the Special Olympics Illinois Southern/Area 15 Spring Games held at SIU.
Hundreds come to SIU for the annual Special Olympics
Each spring, hundreds of inspiring athletes compete at SIU's Special Olympics, including Sheridan Kevonne Coleman, 16. A junior at Carbondale Community High School, she's the daughter of Zenetta McDaniel Coleman and granddaughter of Milton and Corene McDaniel.
A five-year participant, Sheridan competes in basketball, track and field, softball, bowling and bocce ball.
"Special Olympics has been a life-changing opportunity for my daughter," Zenetta Coleman said. "Her active lifestyle has resulted in greater confidence, significant weight loss, and her desire to make healthy choices."
Special Olympics impact lives in unexpected ways
For the Colemans and many other families, Freeberg's legacy is real, invaluable and personal. And it's for them that so much time and effort goes into the Special Olympics year after year.
"Special Olympics' impact reaches far beyond the games," Zenetta Coleman said. "I am most grateful for the relationships that have been built. She has gained lifelong friends and we have bonded with other amazing, dedicated families throughout the state who love, support and celebrate someone with an intellectual disability."
The Special Olympics 50th Anniversary Kickoff Celebration is a celebration of Special Olympians, their families and supporters, and the "can-do" spirit that Freeberg recognized and played a vital role in establishing a venue for.
 "The work we are doing now is what I believe Dr. Freeberg envisioned in the beginning," Shane Bennett, assistant director for Region K of Special Olympics Illinois, said. "This is a chance for us to shine and present to the rest of the world where Dr. Freeberg began his groundbreaking work."