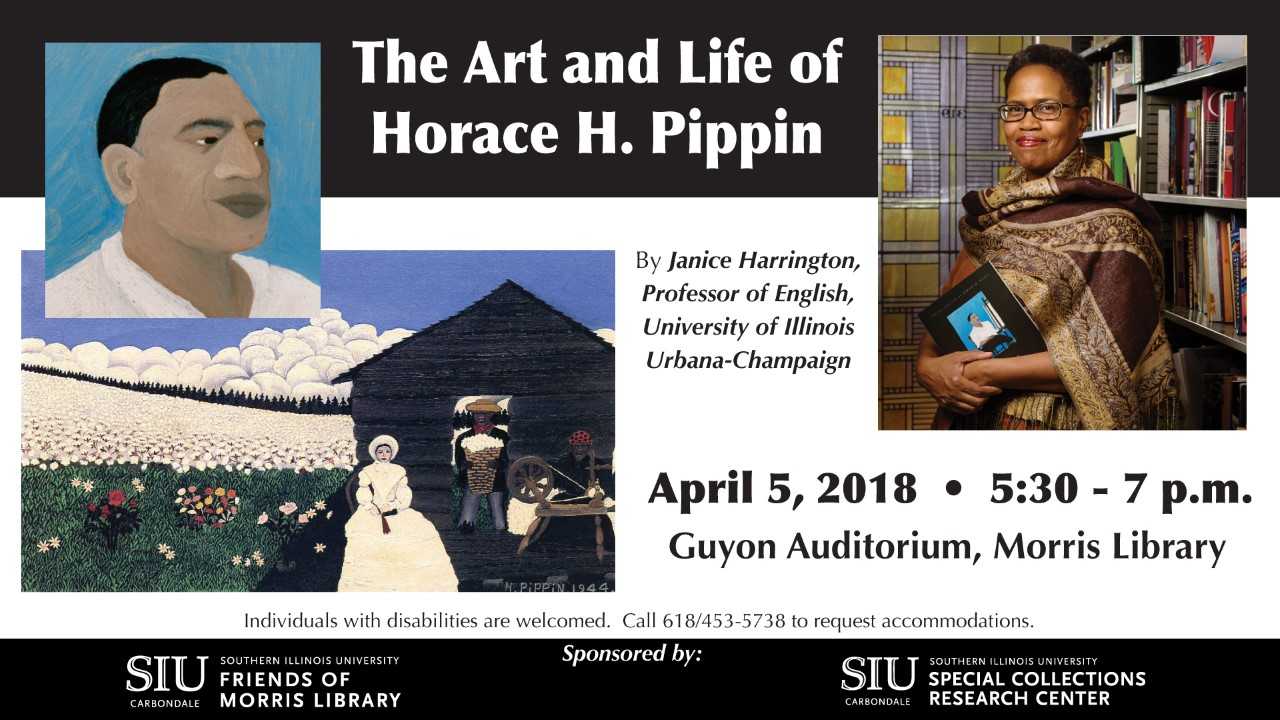 March 26, 2018
Soldier and self-taught painter Horace Pippin's life and art are the focus of an April 5 SIU event
CARBONDALE, Ill. — Horace Pippin's road to fame in the art world first traversed through the World War I's front line trenches. His physical and emotional wounds from his experiences and shrapnel injuries shaped him and his art.
The life and works of Horace Pippin, the African-American soldier and self-taught painter, will be explored during a presentation at Southern Illinois University Carbondale's Morris Library at 5:30 p.m. on April 5.
Janice N. Harrington, author of "Primitive: The Art and Life of Horace H. Pippin," will speak in the John C. Guyon Auditorium. The interactive presentation is free and open to the public.
Pippin's experiences
Pippin, a veteran and combat hero from the famous Harlem Hellfighters, was shot in the arm during World War I, suffering a temporary paralysis. He later regained the use of his appendage, although it was still weak, and began painting images reflecting his experiences from the war and his life.
He became well-known during the 1930s and 1940s for his paintings of African-American life as well as his war commentary, created brushstroke by brushstroke.
While some critics describe his work as crude and unsophisticated, others praise him as genius in melding folk quality with artistry.
Harrington is an award-winning author
Harrington, a former public librarian, has won numerous accolades for her writing. Her first book of poetry, "Even the Hollow My Body Made Is Gone," won the A. Poulin Jr. Poetry Prize and the Kate Tufts Poetry Award. Her works also include "The Hands of Strangers: Poems from the Nursing Home," and the Pippin biopic, along with the children's books including "The Chicken Chasing Queen of Lamar County" and "Going North."
She has received a National Endowment for the Arts Literature Fellowship for Poetry, the Rona Jaffe Foundation Writers' Award for emerging women writers, and numerous other awards and citations, including being recognized among TIME magazine's top 10 children's books.
Harrington is currently an English professor at the University of Illinois Urbana-Champaign, where she teaches in the creative writing program.
Event details
SIU's Special Collections Research Center and the Friends of Morris Library are sponsoring the event, held on the centennial of World War I. No registration is required.
People with disabilities are welcome; to request accommodations call 618/453-5738.