March 26, 2018
SIU celebrating Asian American and Pacific Islander Heritage Month in April
CARBONDALE, Ill.— April is Asian American and Pacific Islander Heritage Month at Southern Illinois University Carbondale, featuring many opportunities to recognize and celebrate campus diversity.
The schedule includes everything from games and workshops to crafts, activities and guest speakers.
Kick-off event April 2
The official kick-off is set for 11 a.m. to 2 p.m. on April 2 at the John C. Guyon Auditorium and first floor rotunda at Morris Library.
Chancellor Carlo Montemagno will present the opening remarks. Meera Komarraju, dean and professor in the College of Liberal Arts, will speak as well.
It's an opportunity to get acquainted, find out more about upcoming events and enjoy refreshments.
Chai tea and chat
One of the month's highlights is the "Afternoon Tea with Nanditha and Mythili." Visitors are welcome to come drink authentic Chai tea and talk with Nanditha Balasubramanian  and Mythili Rundblad about what life is like as an Asian-American in the workplace.
Balasubramanian recently retired as director of annual giving for the SIU Foundation while Rundblad is coordinator of the Center for Service-Learning and Volunteerism.
The tea is from 1 to 2 p.m. on April 11 in the Student Center's Wabash Room.
Exploring Chinese design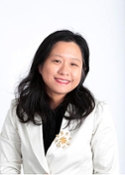 "Reverse Innovation: How Design in China Changed the World" is the title of a public lecture by Tao Huang, assistant professor of industrial design in SIU's School of Art and Design.
Set for 2-3 p.m. on April 27 in the lobby of the Center for International Education, located in Wing D of Woody Hall, the presentation tells the story of design in China and how it has changed the lives of millions of people worldwide during the past 40 years.
Is Pidgin a language?
Be sure to check out the presentation of the film "Pidgin," too. This unique look at "Pidgin," the creole language of Hawaii, was created by students in an advanced media production class at an Oahu high school.
Although linguists recognize Pidgin as a dialect, many Hawaiians and others believe it to be a type of "broken" English. The documentary delves into the language and people's attitudes regarding it.
The film will air at 3:30 p.m. on April 10 in Faner Hall, room 1326.
Make and eat sushi
Learn to make sushi and eat your finished concoctions at a workshop taking place at 5:30 p.m. on April 6 at the Old Main Room in the Student Center.
All supplies are included and the cost is $17 for SIU students or $22 for anyone else. Online registration is required.
More information
International games, career workshops, coffee hours, and an International Student Council picnic are also planned during April.
Numerous campus entities are collaborating to sponsor Asian American and Pacific Islander Heritage Month. SIU is celebrating a month ahead of the national event in order to allow all students and community members the chance to participate all month long.
All events are open to the public and, with the exception of the sushi workshop, all are free.
Find the complete schedule of events online at www.smrc.siu.edu.
For more information, contact Elaine Conrad at 618/453-5774 or Lanel Love at 618/453-3740.